Nonwovens/​Converting
Latin America's baby wipes market is growing
Suominen's Ernesto Levy will speak at the Outlook Plus Latin America conference, discussing the future of wipes in Latin America.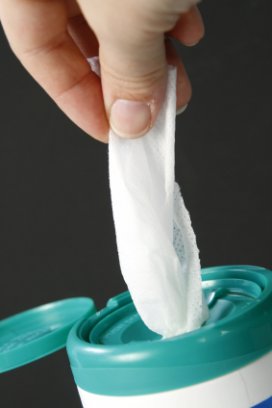 2nd March 2017
Innovation in Textiles
| Helsinki
Setbacks in Latin American economies have hindered the growth of local nonwovens market, but the future looks promising, Finland based wipes producer Suominen reports. The aggregate gross domestic product growth at 3.7% in Latin America has been greater than that of the USA and the EU (under 2%) for the past 10 years.
Latin America also has a population of more than 600 million. If it were a country, it would be the third most populous in the whole world, right after China and India. That is to say, it would be a mistake to overlook Latin American wipes market, especially now that it is the fastest-growing nonwovens market in the world, Ernesto Levy, Senior Vice President of Convenience business area at Suominen, explains.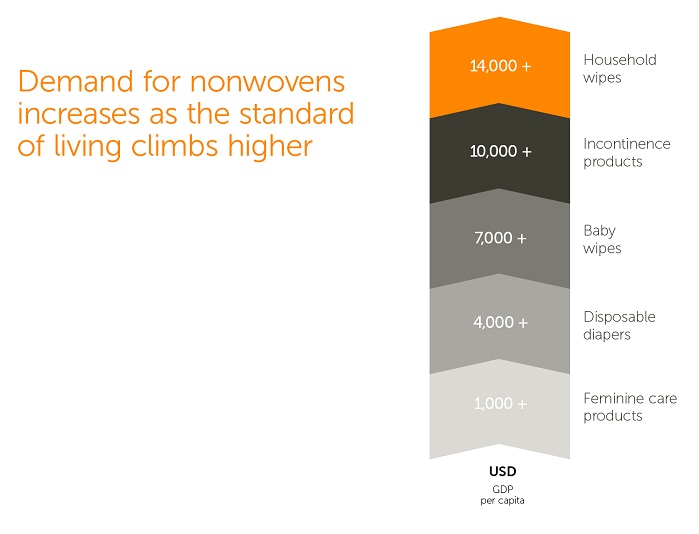 "Latin America is truly an interesting consumer market. The share of urban population is well above the world average, at 80%, creating good premises for convenience driven growth," said Ernesto Levy. "For sake of comparison, China's share is at 56% and India at 33%. Remarkable is also that Latin American population life expectancy has increased by about one year every five years in 2000's, shaping the market structure similarly as in the western economies."
Ernesto Levy will speak at the Outlook Plus Latin America conference, on 8 March, presenting a topic The Future of Wipes in Latin America – Myths and Realities about the Fastest Growing Wipes Market in the World.
Wipes markets evolve constantly
The demand for nonwovens is still emerging in Latin America, and baby wipes currently represent more than 90% of the wipes market. In terms of market development, that puts Latin America where North America and Europe were some 20 years ago, when baby care was the dominant application for wipes. Today, the situation in North America and Europe is more balanced and baby wipes are a clear minority compared to combined market share of all other wiping applications.
The development in Latin America is following the path of North America and Europe. It is like a natural law that the rise in the standard of living will also increase the demand for different kinds of wipes and also for hygiene products, the company explains. When GDP increases to only US$ 1,000 per capita, people start using disposable sanitary napkins. When the GDP rises to roughly US$ 7,000 per capita, demand extends to baby wipes and at US$ 14,000 – to household wipes.
Of the biggest Latin American countries, Mexico is already way past "the baby wipes point" and the same goes for Brazil. Therefore, as the Latin American wipes market develops, other wiping applications are gaining market share and, in the course of time, new kinds of wipes, such as flushable wipes, will appear.
More focus on Latin America
Suominen has been present in the Latin American market for years. It has had its own production plant in Paulínia, Brazil, since 2014, which gives Suominen a local foothold that is vital for business growth in the region.
Increasing the share of nonwovens with higher added value is at the top of Suominen's strategy. Latin American consumers, even those who typically use low-cost baby wipes, value high-end product features. The demand for this kind of features will increase as the wipes market grows and matures.
"We know that Latin America is not Europe or North America and the needs of Latin American consumers are not the same as elsewhere. When it comes to nonwovens, we have to offer wipes materials that are tailored for local needs meeting the consumer expectations in wipes from dispensing to functionality," explained Ernesto Levy.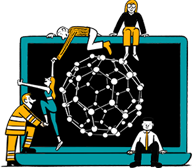 Business intelligence for the fibre, textiles and apparel industries: technologies, innovations, markets, investments, trade policy, sourcing, strategy...
Find out more