Industry Talk
Launch of Sorting For Circularity India
Collaboration aims to drive forward the creativity and ingenuity needed to unlock the potential of circular materials within the industry.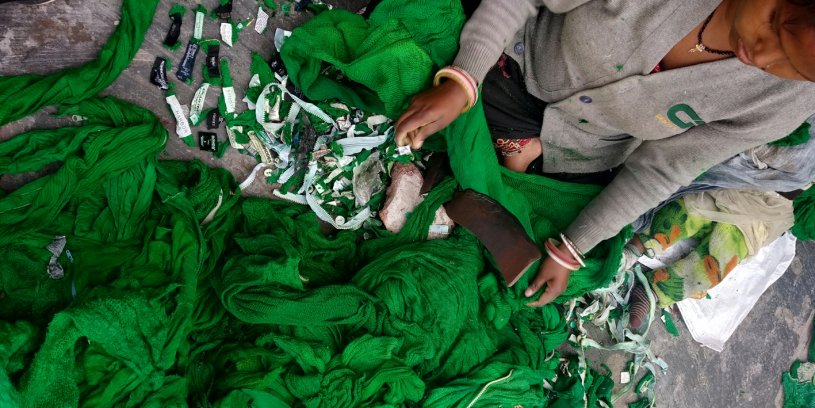 25th November 2021
Innovation in Textiles
| India
Fashion for Good is launching Sorting For Circularity India, a consortium project to understand both the pre-consumer and post-consumer textile waste streams in India and to pilot sorting and mapping solutions. The project aims to build an infrastructure towards greater circularity in the years to come.
The project brings together industry players including adidas, Levi Strauss, PVH Corp., Arvind, Birla Cellulose and Welspun India.
A key technology partner for the project is Reverse Resources, which will provide the analysis of the pre-consumer textile waste streams, in addition to designing and running the pre-consumer pilot. The project is supported through catalytic funding provided by Laudes Foundation.
"India is a critical hub, not only for textile production and consumption, but also as a global post-consumer textile waste destination," said Katrin Ley, Fashion for Good managing director. "This project is pivotal to understanding the size of this considerable market and providing the incentive, tools and means for the industry to benefit from the wealth of this untapped resource."
Complex landscape
India's position as a textiles manufacturing and consumption market provides for large streams of pre-consumer as well as domestic post-consumer waste. Pre-consumer waste is only partially recycled, with the remaining portion mostly downcycled to products of inferior quality. Domestic post-consumer waste, on the other hand, is exceptionally difficult to trace, with limited data available to understand the waste, quantities, composition and other factors key to its recycling. India is also one of the largest recipients of global post-consumer textile waste, with millions of tons, to the value of more than €100 million, of discarded textiles imported and manually sorted through various hubs. Similar to domestic waste, limited information on this imported waste exists.
"Fossil-fuel based synthetic materials will continue to dominate fashion unless innovations are scaled up, there's buy-in from the market, and the supply chain infrastructure is developed," said Anita Chester, head of materials at Laudes Foundation. "We're pleased to see Fashion for Good and Reverse Resources collaborate to drive forward the creativity and ingenuity needed to unlock the potential of circular materials within the industry."
In addition to the lack of accurate information, no technologies currently exist that organise, categorise and sort materials to ensure quality textile waste is accessible for recyclers, who require sorted feedstocks in large volumes. While these are not the only challenges faced by recyclers, they are significant barriers to the growth of chemical recycling technologies in India.
"Recycling technologies are going to be the future of the industry and to get there we need access to traceable, high-quality textile waste for all waste streams," said Abhishek Bansal, head of sustainability at Arvind. "We will be looking at efficiently recycling traceable textile waste and helping to build a new textile waste value chain in India. This project is a great opportunity to help organise India's textile waste market, making it traceable and accessible to recyclers, manufacturers and brands."
Three-phase approach
Over 15 months, the project will demonstrate a new textile value chain across three phases. Firstly, by obtaining an overall understanding of the textile waste supply chain of pre and post-consumer textile waste in India. Secondly, by identifying and piloting technologies that enable the traceability of textile waste and its accessibility to existing recyclers, and finally, by providing recyclers with access to textile waste feedstocks that meet the quality parameters of advanced recycling technologies, giving these technologies an incentive to scale in India.
"Sorting for Circularity is a very relevant project for the entire textile value chain," said Umasankar Mahapatra, head of innovation and sustainability at Welspun. "I see a lot of incremental value that can be captured by properly sorting the various waste streams and bringing them back into circularity. It will require multi stakeholder participation to reach the desired scale. We are happy to be a part of this project and contribute towards this great initiative."
With the launch of project, Fashion for Good is calling on industry stakeholders within the textile waste sector in India to collaborate. Data and resources volunteered are crucial to obtaining real world estimates beneficial to mapping the landscape and successfully testing technologies that are best placed to address the challenges.
The company can be contacted at [email protected].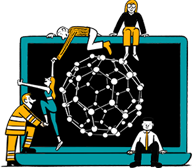 Business intelligence for the fibre, textiles and apparel industries: technologies, innovations, markets, investments, trade policy, sourcing, strategy...
Find out more