Loepfe, a manufacturer of sensors and monitoring equipment for yarn spinning and fabric weaving processes, has announced a substantial investment in the extension of its headquarters in Wetzikon, Switzerland.
The construction of the new headquarters building, which will add two additional stories on top of the existing production building, started earlier this month. With a total of 2,500 m2 floor space it will have enough room for some 60 offices in combination with modern meeting facilities and a canteen for the employees.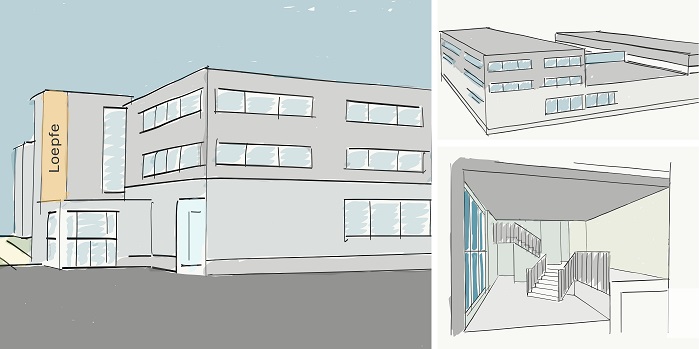 The building will accommodate the general management, R&D, the service teams, product management, financial management, and HR. "The new building will open up the opportunity for all departments within Loepfe to further grow, to work together much closer, to enjoy modern offices and labs and to offer customer and supplier trainings in state of the art facilities," said Daniel Link, CEO of Loepfe Brothers, during a barbeque, which was organised to celebrate the official start of the construction phase for the new building together with Loepfe´s staff.
The extension will be built in a modern wooden construction, which reflects the commitment of the company to environmental sustainability. With the investment in its headquarters, Loepfe says it renews its commitment to the Swiss based operation. The new corporate headquarters is also a strong sign to present the company as a modern and attractive high-tech employer in the region, the company says. "We are looking forward to a promising future in the coming decades here in the Zurich Oberland region," concluded Daniel Link.
This article is also appears in...