Smart Textiles
Bringing personalised health to Canada
Partners working on a new model of patient-centric care built on the foundation of continuous health data capture.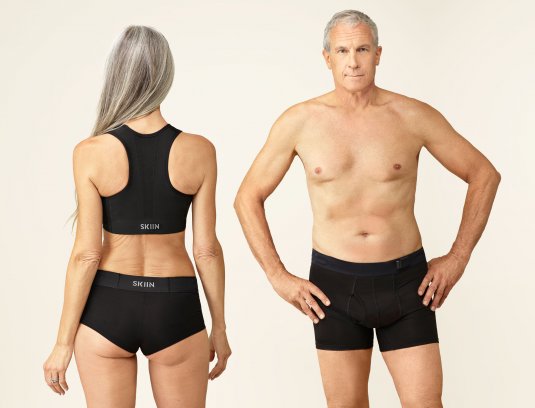 22nd November 2021
Innovation in Textiles
| Toronto, Canada
Toronto-based Myant has partnered with the PACE Cardiology Clinic, headquartered in Newmarket, Ontario, to bring a remote patient monitoring virtual clinic to Canadians living with chronic cardiovascular disease.
This is made possible through the use of Skiin Underwear biosensing garments that continuously capture the health data of patients, which can then be visualised using an app and practitioner web portal.
Myant has been a pioneer in what it calls 'Textile Computing' – its textiles allow humans to connect to themselves, others, and to AI, consolidating their textile and third-party sourced health data within the Myant Platform in order to address the need for continuous and holistic remote patient monitoring. Its textile interface is called Skiin, and its Underwear family of products have been licensed by Health Canada as a Class 2 medical device.
PACE Cardiology is a world leader in cardiac care, research and diagnostics. With 26 cardiologists on staff, its clinical team is committed to providing compassionate and individualised care to cardiac patients, while incorporating the very latest technologies and innovations from the comfort of the home. PACE offers expert care in electrophysiology, atherosclerotic heart disease, heart failure, valvular heart disease, general cardiology, women's heart health, cardiac diagnostics, cardiac genetics, cardiac rehab and more.
Complex navigation
In the face of an overburdened healthcare system, Myant and PACE are working to re-imagine how Canadians receive and distribute healthcare. Today, patients must navigate a complex, centralised system that is primarily episodic, treatment-based and reactive.
Patients experience care that is slow, lacks cohesion between practitioners, often does not permanently resolve recurring symptoms, requires patients to travel to receive care, is limited in delivery by existing technologies, and does not leverage their unique health data to best serve their needs. This becomes especially challenging for society's marginalised and most vulnerable populations.
Exacerbated by Covid-19, the systemic inefficiencies of a centralised healthcare system have become particularly challenging for patients with cardiovascular disease and other chronic illnesses. Healthcare provider burn-out and necessary closures during the pandemic have created long wait lists for diagnostic services and therapeutic interventions. Ultimately, this is leading to increased levels of chronic disease and patient stress and anxiety.
The Myant/PACE partnership aims to enable a new model of patient-centric care, with a remote patient monitoring solution built on the foundation of continuous health data capture. Establishing trends in a patient's health data will serve as a reference guide to foster preventative care by allowing the patient and their care team to detect small deviations from their baseline, and course-correct before they manifest into larger health concerns.
Baseline for health
By wearing Skiin biosensing garments and using the Myant Health Framework, PACE patients will establish a baseline for their general health and wellbeing, while making their health data shareable with loved ones and healthcare providers.
"Continuous and holistic data with a patient centric approach has the potential to minimise the risk of cardiovascular disease from manifesting into chronic conditions," says Tony Chahine, CEO and founder of Myant. "Patients are waiting for many months to see their cardiologists. This is especially important for the elderly, patients who are remote and isolated, and people who are mentally or physically ill. Our partnership with PACE gives me great hope it is finally possible to provide care for the most vulnerable people in our society."
As a long-time advocate of holistic cardiac care, Dr Yaariv Khaykin, medical director and physician leader at PACE, believes this partnership will help the clinic provide better preventative healthcare, including remote diagnostics, screening and consultations. With a successful 1,000 cardiology patient study already underway, Myant and PACE are excited to explore additional opportunities to provide cardiac patients with the care they deserve.
Shared data
PACE Cardiology's 50,000+ patients will have the opportunity to leverage Myant's innovative technology, be empowered with the knowledge of their own data, and gain an understanding of their baseline health state. The Skiin biosensing garments, app, Myant Health Framework, and clinical dashboard will work cohesively to provide a digital representation of PACE patients so they can easily visualise their health and share their data and metrics with their PACE cardiologist.
Patients will be prescribed Skiin to monitor their ECG (electrocardiogram) while capturing contextual health data, including; resting heart rate, HRV, breathing rate, sleep data, core body temperature, posture and other wellness metrics. This data will be made available to the patient's PACE care team, including their cardiologists and allied professionals, who could use it to fine-tune health and wellness advice, exercise and dietary prescriptions, reinforce healthy habits, identify trends early, and prevent negative health outcomes. By choosing the Skiin garments that best suit their lifestyle – and swapping the pod between garments throughout the day – patients can easily achieve a higher level of continuous connection (up to 24/7 connectivity). This remote link to their PACE cardiology team will enable always-on, personalised care and support through the Virtual Clinic.
"Remote patient monitoring is essential in making better patient outcomes a rigorous and data-driven process," says Dr Khaykin. "Regular patient-physician interactions occur at preset intervals – not necessarily when a patient needs help. This partnership will let us be more proactive and personalised rather than delivering reactive one-size-fits-all care. Together, we can act on the most subtle changes in patient health before more serious problems develop."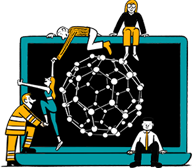 Business intelligence for the fibre, textiles and apparel industries: technologies, innovations, markets, investments, trade policy, sourcing, strategy...
Find out more