Smart Textiles
E-textiles markets witness developing maturity
The recently updated report from IDTechEx provides an overview of the entire electronic textiles ecosystem.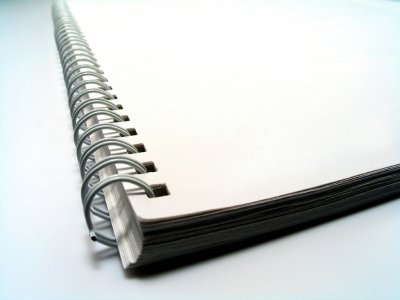 5th September 2018
Innovation in Textiles
| Cambridge
In the last few years, IDTechEx has witnessed a developing maturity in the e-textiles value chain. Whilst companies have been able to manufacture and sell e-textiles products for decades, challenges around reliability, cross-compatibility and standards, equipment suitability, materials availability and overhead costs have been prohibitive in many emerging market opportunities.
However, thanks to significant investment and partnerships, some of these barriers are being lowered, with more players able to make more advanced e-textile products as less prohibitive prices. These developments improve the chances that emerging e-textile products have against incumbent options in each of the markets they target.
The recently updated report from IDTechEx, E-Textiles 2018-2028: Technologies, Markets and Players, provides an overview of the entire electronic textiles ecosystem. With research over the last five years, IDTechEx analysts have compiled details about the entire value chain, revenue data by product type, comments on future market development and forecasts from 2018-2028. The report also includes a list with details of nearly 150 companies and primary interviews with executives and technology experts in over 40 of these players.
"We are in contact with textiles for up to 98% of our lives, and they are starting to become intelligent. Part of this revolution includes the integration of electronics and textiles. Electronic textiles (e-textiles) have been in development for decades but have begun to achieve some commercial successes in the last 20 years," the organisation says.
"Today, whilst e-textiles markets remain in relative infancy compared to their parents, many industry players are lining up to offer the next generation of smart textile products. From clothing to bandages, bed linen to industrial fabrics, new products are appearing throughout a variety of verticals as this technology area is increasingly explored."
The report covers the entire e-textiles value chain, covering the wide range of materials (including metals, polymers, fibres, yarns, textiles (knitted, woven, embroidered, nonwoven) and emerging materials) and components (sensors, connectors and the interface to traditional electronics, etc.) used today. It also presents a roadmap for the future, detailing over 30 different academic and early prototype products in areas such as new conductive fibres, stretchable electronics, energy harvesting, energy storage, logic and memory.
These target markets are critical to enabling future business opportunities in the subject. The report characterises key market sectors including Sports & Fitness, Medical & Healthcare, Wellness, Home & Lifestyle, Industrial, commercial, military, Fashion and Others.
"The big picture for e-textiles is extremely exciting," IDTechEx reports. "There is an unquestionable potential when combining the comfort, feel and look of textiles with the functionality, connectivity and intelligence of electronics, and these broad-brush industry sectors give only part of the picture. E-textile products are being explored in many exciting niches, from body motion capture, to prevention of multi-billion-dollar diseases and side effects, to improving road safety, and many more. Many such areas are discussed in the report, including the latest activities from the most relevant players."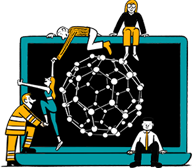 Business intelligence for the fibre, textiles and apparel industries: technologies, innovations, markets, investments, trade policy, sourcing, strategy...
Find out more