Nonwovens/​Converting
INDEX nonwovens game changers over the years
The INDEX Innovation Awards have become a well-established means of identifying and honouring some truly game changing developments since 2005
24th September 2020
Innovation in Textiles
| Geneva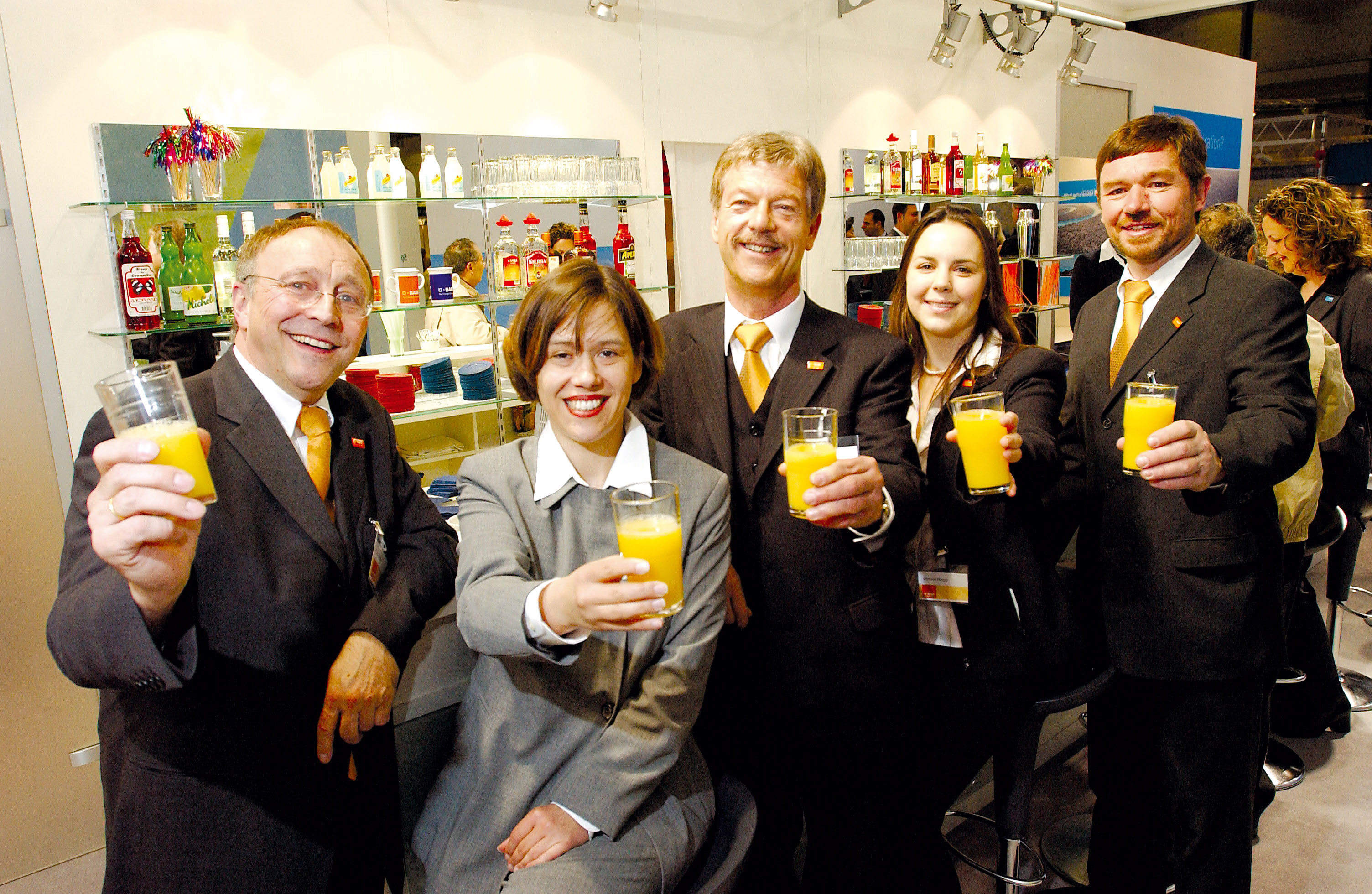 INDEX, the leading nonwovens exhibition organised by EDANA – the European Nonwovens and Disposables Association – has been held five times over the past 15 years. As part of the show, successive editions of the INDEX Innovation Awards have become a well-established means of identifying and honouring some truly game changing developments since 2005.
Originally due to be presented at the INDEX 20 exhibition back in April – since postponed until 7-10 September 2021 – EDANA will now present this year's awards live in an on-line ceremony which will take place on 6 October 2020, from 3:00-4:00pm.
Videos of all of the award nominees are currently posted on the INDEX Nonwovens LinkedIn page, and the video which receives the most 'likes' will receive the special INDEX 20 People's Prize.
The awards are made in six categories:
• Roll Goods
• Finished Products
• Raw Materials
• Machinery
• Sustainability
• Marketing Campaign
INNOVATION IN ROLL GOODS
Previous award winners in the Nonwoven Roll Goods category have included Berry Global for NuviSoft at the last show in 2017, Sandler for its Fibercomfort roofing insulation in 2014 and Freudenberg for Lutraflor in 2011, while Ahlstrom-Munksjö took the honours in both 2008 and 2005.
Berry's NuviSoft is proprietary melt spun technology which combines a unique filament profile geometry with a bond pattern which enhances softness. The substrate for absorbent hygiene products allows for enhanced coverage at lighter weights, along with lower air permeability, denser winding and improved printing results.
Fibercomfort from Sandler is expanding the market for nonwovens in the construction sector by effectively and efficiently replacing wood with a much lighter nonwoven for roof insulation, based only on recycled polyester.
Lutraflor is a 100% recycled polyester from Freudenberg for use in automotive upholstery that can also be completely recycled at end-of-life. It is characterised by very high abrasion resistance as a result of a combination of layers of staple fibres – which allow an excellent surface to be achieved – and spunlaid webs, which provide the mechanical stability.
Disruptor
Ahlstom-Munksjö's Disruptor, which claimed the Innovation in Roll Goods Award back in 2008, is a wetlaid filter technology used in pleated, spiral wound, disc or flat sheet media formats that has been very influential in the water filtration market, through initiatives such as AquaSure storage water purifier developed with industrial products manufacturer Eureka Forbes to launch a new product to serve the growing needs for clean water on the Indian subcontinent.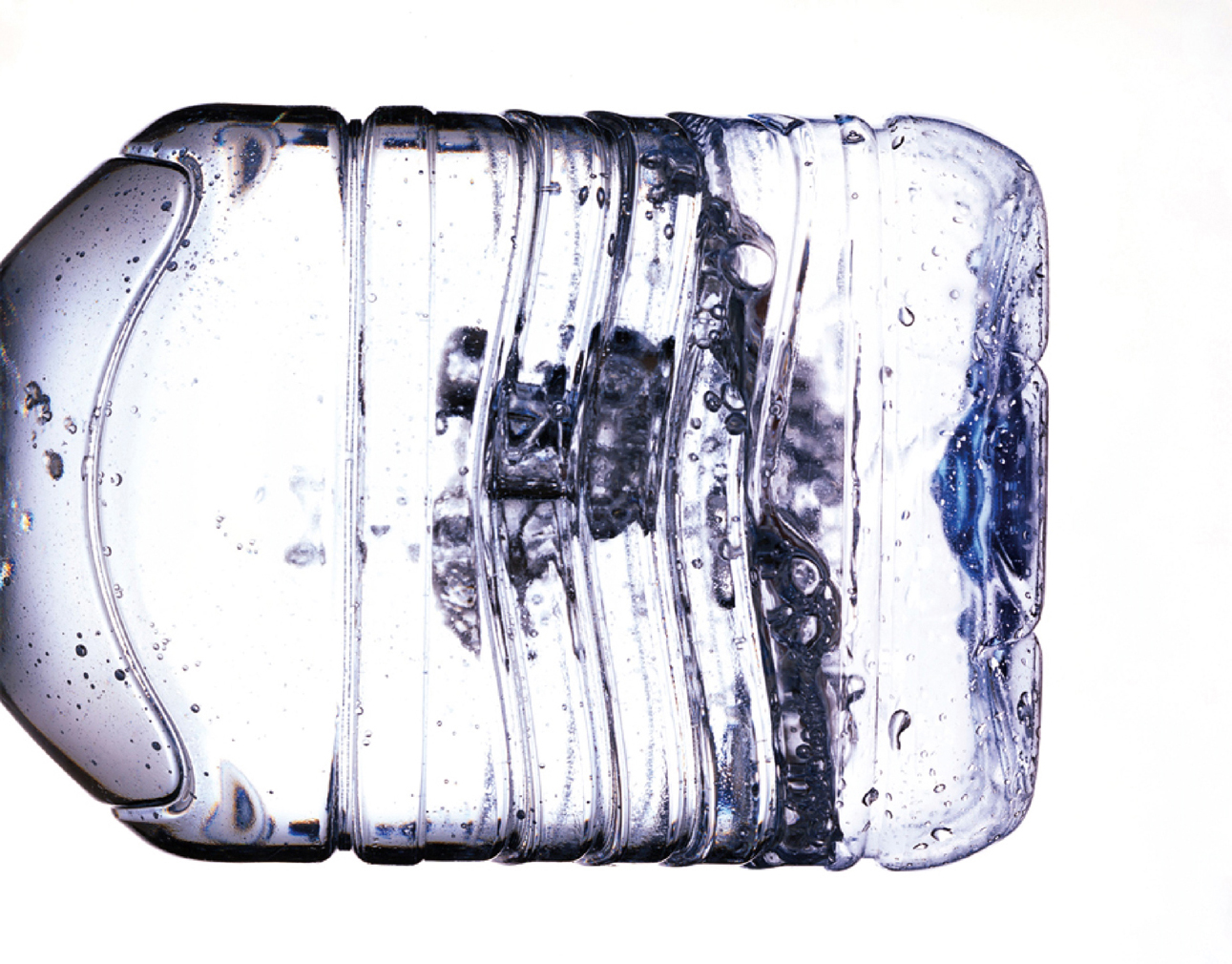 The AquaSure device, designed and manufactured by Eureka Forbes, incorporates Disruptor filter media to deal with a wide range of pathogens and submicron contaminants. The result is not just microbiologically pure, but safe drinkable water.
Designed for the challenging conditions in distribution, storage and end-consumer use in developing markets like India, the technology eliminates the need to add disinfecting chemicals that raise potential public health and safety concerns. In addition, it offers consumers a simple, convenient and affordable way to purify their water, consistent with entrenched consumer habits.
The key to Disruptor's effectiveness is the grafting of alumina nanofibres onto microglass fibres and it has been proven to remove a wide range of contaminants from water. Its characteristics make it an alternative to membranes for many applications.
Disruptor's development sprang from the three-layer activated carbon nonwoven for which Ahlstrom-Munksjö jointly claimed the award in 2005 with Advanced Design Concepts – a joint venture between BBA Fiberweb (now Berry Global) and Dow for the first economically viable elastic nonwovens to substitute for film/nonwoven laminate structures.
Sustainable options
Sandler has once again been nominated for an innovation award in the Roll Goods category this year for its new acquisition and distribution layer (ADL), alongside Italy's Fa-Ma Jersey for its Microfly nanocham AG+ and Jacob Holm for Sontara Dual.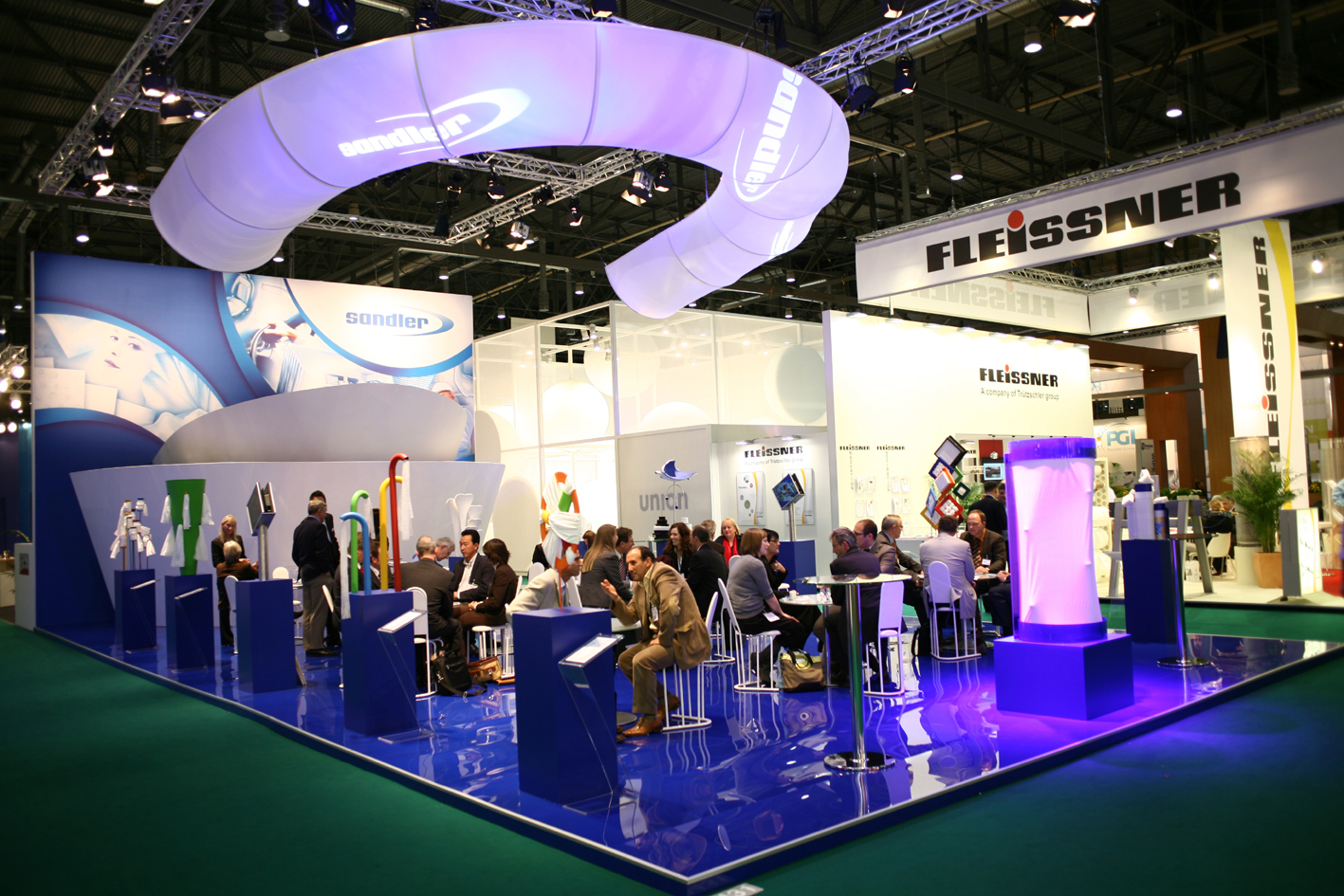 Every component of Sandler's new ADL can be made from renewable or recycled raw materials, making it an ideal alternative for a number of hygiene products that the industry is currently seeking. In addition, its performance properties – such as absorbency, fluid distribution and storage capacity – can be fine-tuned to the requirements of each individual product.
Sandler is currently placing its emphasis firmly on the use of sustainable raw materials and at INDEX 2020 will introduce a nonwoven made from 100% unbleached cotton which is suitable for use as both a wipes substrate and for topsheet applications.
In addition, the company is combining flax and viscose for materials with enhanced softness for skincare products, while its 100% viscose BioWipe features a special embossed design not only adds visual appeal, but its small squares add bulk and enlarge its surface to optimise its absorbency in skin care applications such as cosmetics and baby wipes.
"All of these nonwovens receive their particular properties from the special fibre blends used," says Sandler, "The raw materials selected not only maximise functionality but also enable a reduction in basis weight."
Sontara Dual
A new 100% cellulosic wipe substrate made with proprietary Sontara technology, Sontara Dual combines both rough and soft surfaces for both aggressive and more delicate cleaning operations.
The textured structure easily traps and removes oily and sticky liquids and is excellent for scrubbing away built-up contamination without damaging underlying surfaces the way abrasive pads do. Its unique 3D aperture structure protects delicate surfaces from scratches and is gentle enough to use on skin.
In addition to its two-in-one functionality, Sontara Dual is made from wood pulp and regenerated cellulose, free from any binders or chemicals and biodegradable, reducing the impact on the environment and addressing the trend toward plastic-free wipes. At the same time, it is characterised by higher absorbency, low linting, excellent strength for longer use, high resistance to tear and superior cleaning performance.
INNOVATION IN FINISHED PRODUCTS
The Finished Product Award in 2017 was claimed by Glatfelter for its Dreamweaver Gold battery separator and in 2014, by Imeco claimed the honour for Nocemi-med, a new hospital cleaning solution.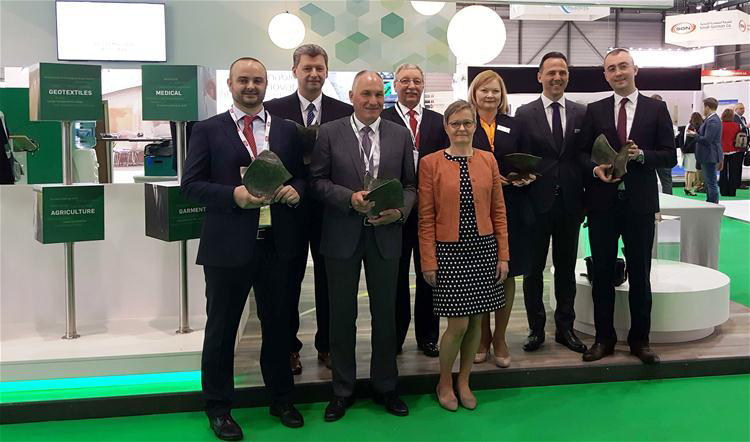 The Safe Cover insect repellent bedding developed by PGI (now Berry Plastics) was judged the most notable finished product in 2011 and in 2008, Johnson's Baby Extracare wipes were recognised for being the first to separate the lipid and aqueous phases of their lotion – with marked benefits for the skin.
Two finished products were awarded at the 2005 INDEX for one of the first patented pleated air filter cartridges from Freudenberg and Tanya Allen's range of disposable boxer shorts and panties, marketed under the Foreverfresh Global brand and made from elastic spunbond nonwovens.
Dreamweaver Gold
The development of Dreamweaver Gold came through Glatfelter's work with the Soteria Battery Innovation Group, a consortium founded by the company Dreamweaver to promote a light, safe and cost-effective architecture for lithium-ion batteries. Sorteria, currently consisting of 39 member companies representing the entire supply chain, has many patents filed on its technologies.
Soteria's separator and current collector technology helps prevent internal cell short circuits from escalating into thermal runaways and employs Dreamweaver nonwoven battery separators which combine microfibres and nanofibres in a porous substrate.
The smaller nanofibres result in a higher porosity, giving the ions more freedom to move quickly without impedance. The microfibres are meanwhile fibrillated to a size far smaller than a micron to achieve a very narrow distribution of pores, allowing the separator to keep the electrodes electrically isolated, while ions flow freely.
With a backbone of Twaron aramid fibre, Dreamweaver Gold wetlaid battery separators are rock stable until 300°C and retain their shape and size even up to 500°C for safe performance at a reasonable cost.
Instant disinfecting
Imeco's Nocemi-med is a cleaning solution that has subsequently been welcomed by the healthcare industry.
Although doctors, nurses and supporting staff in hospitals are well aware of the need to wash their hands as often as possible, they also know that most currently-used disinfecting methods contain alcohol or QATs which are very damaging to their skin. As often as necessary and not more, therefore, remains the norm.
For cleaning staff in hospital, meanwhile, disinfecting surfaces using the currently available methods can be extremely time consuming – usually involving having to submerge rolls of nonwoven wipes in disinfection fluids for around 15 minutes before they become effective.
As a cost-effective solution, Imeco introduced its ready-to-use bag which is pre-filled with a wipes roll and the disinfection fluid and a separation device which is activated prior to use.
The Nocemi-med a wipe is based on 98% water and 2% organic fruit acids and is exteremly effective while being alcohol, QAV and formaldehyde free, so importantly, it's kind to hands.
Tampliner
Three products have been nominated for the INDEX 2020 award in this category – Callaly for Tampliner, Dupont Protection Solutions for Tychem 2000 SFR and Turkey's Hassan Group for a new heatable geosynthetic material.
Tampliners are being billed by London-headquartered Callaly as a completely new femcare product consisting of three parts – an organic cotton tampon, an organic cotton mini-liner and a virtual applicator that connects the two.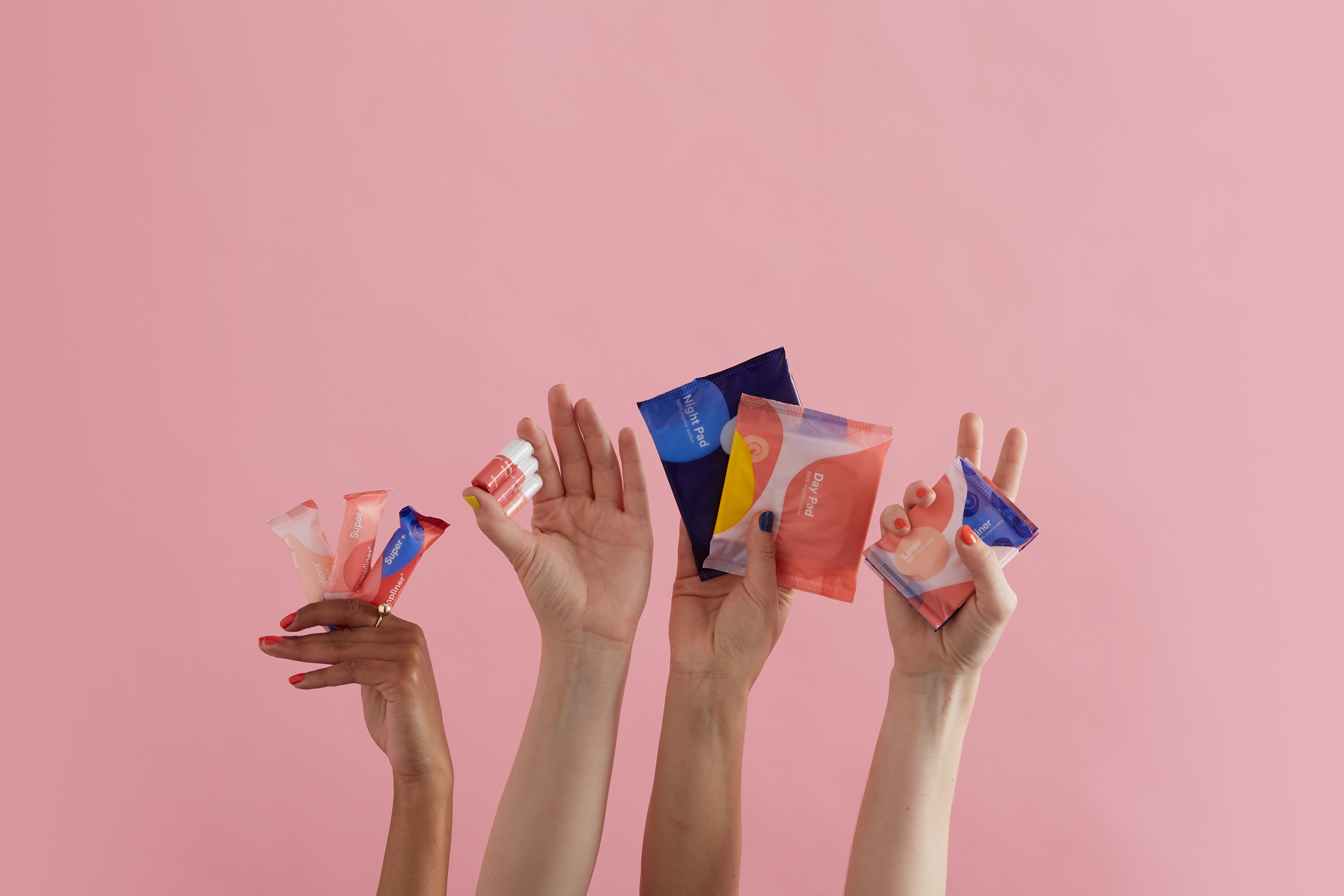 Wearing a Tampliner is said to feels quite different to using a normal tampon and it provides extra protection against leaks. The breathable virtual applicator is made from a medical-grade, ultra-thin film worn inside the vagina, keeping the mini-liner in place.
The hypoallergenic product has been cleverly designed to then wrap itself on the way out of the body cleanly, ready for disposal.
Tychem 2000 SFR
A new chemical and secondary flame protection garment, Tychem 2000 SFR is the latest addition to DuPont's Tyvek and Tychem protective apparel solutions for use in refineries, petrochemical plants, laboratories and hazardous maintenance operations where dual protection against chemicals and fire is needed.
"Tychem 2000 SFR is the latest in a long line of solutions that DuPont has introduced since the early 1970s to address the evolving protective apparel needs of workers around the globe," says David Domnisch, global marketing manager for Tyvek Protective Apparel. "By providing dual protection, Tychem 2000 SFR meets the unique needs of industrial workers and HazMat responders who are exposed to both chemical and fire hazard threats.
Tychem 2000 SFR provides an effective barrier against a range of inorganic acids and bases, plus industrial cleaning chemicals, as well as particles. In the event of a flash fire, garments made from it will not ignite, and therefore do not contribute to additional burn injury if the wearer uses appropriate flame-resistant personal protective equipment (PPE).
Special features of the Tychem 2000 SFR include a respirator fit hood with DuPont ProShield 6 SFR fabric lining, chin flap with double-sided adhesive tape for secure placement, elastic at the waist and tunneled elastic at the hood, wrist and ankle for improved fit. The garment design also includes a single flap closure over the zipper, with double-sided adhesive tape for additional chemical protection.
Protective apparel for industrial workers was among the first commercial applications for Tyvek when it was introduced in 1967.
INNOVATION IN RAW MATERIALS
Of raw materials which have been recognised at the Geneva show since 2005, Italian company Magic claimed the show's award in 2017 for its Spongel superabsorbent powders, while Cyphrex microfibres from Eastman were recognised as a useful new way to create highly customised wetlaid nonwovens in 2014.
Dow received the award in 2011 for its Primal Econext 210 binder, a formaldehyde-free binder delivering a much-appreciated solution for the industry to address what was a previously challenging regulatory requirement.
Vistamaxx speciality elastomers made by ExxonMobil impressed with their ability to impart softness, toughness and flexibility on nonwovens for hygiene in 2008, while Acrodur binders, produced by BASF, recognised in 2005, have gone on to become widely employed in a range of sectors, most notably automotive.
Spongel
Magic's Spongel is a mainly cellulose-based material, crosslinked and/or reinforced by naturally-derived inorganic fillers. It has absorption and retention values significantly higher than most commercially-available bio-based SAPs to date, and when wet has a gel-like appearance like acrylic SAPs. No organic solvents or toxic monomers are employed in its production.
The majority of current bio-based SAPs comprise only absorbency in free-state conditions, the company explains, and water uptake under external pressure remains possible only with acrylate-based products.
Spongel, however, has free swell capacity values in saline solution of between 37-45 g/g, but also absorption under load values of between 6-15 g/g with minimal or no gel blocking.
In addition, it has the ability to retain absorbed liquid capacity after centrifugation. Its centrifugation retention capacity, in fact, reaches between 27-33 g/g – similar to the performance of the best acrylic SAPs.
Magic is now producing three grades of Spongel, primarily for the food packaging and hygiene sectors, but also aimed at the biomedical field, as a soil additive for moisture and controlled fertilizer release in agriculture, and as a collection and solidifying media for domestic or industrial wastes.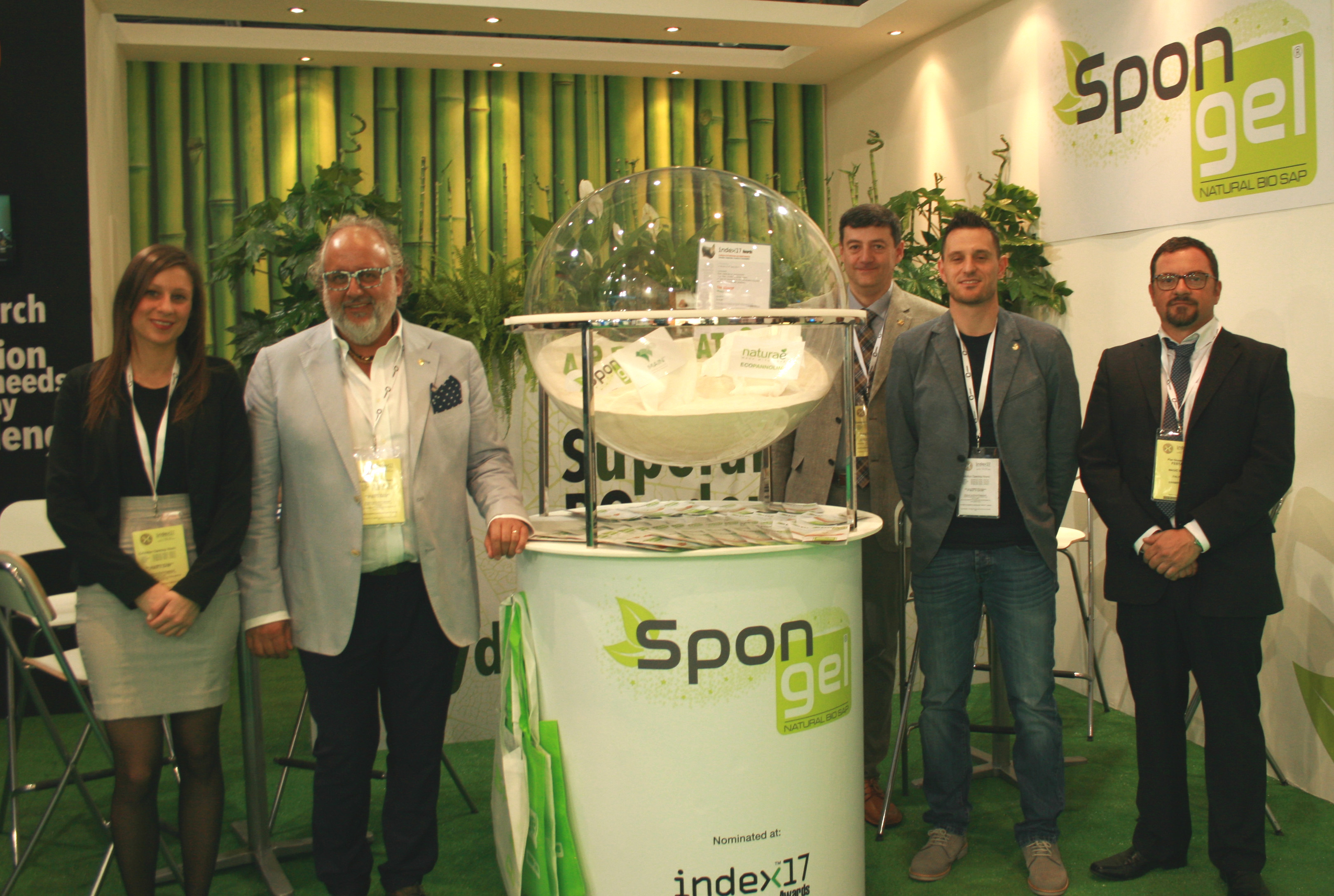 Acrodur
Acrodur binders are single-component water-based systems that can be thermally cured. They consist of a modified polycarboxylic acid, a polyalcohol crosslinking agent, and a dispersion component. The latter ensures that materials manufactured with Acrodur can be fine-tuned to produce properties ranging from highly flexible to stable duroplastic.
In addition to the desired highly stable material, the thermal curing reaction produces only one by-product – water. Consequently, Acrodur became an advantageous alternative to phenol and formaldehyde systems.
Acrodur binders are very easy to handle and can be applied to a full range of substrates using any of the usual techniques. The ingredients in Acrodur do not require special filters or environmental protection features.
Acrodur binders are readily miscible with water, conventional polymer binders and additives, allowing simple, precise fine-tuning of the desired processing and final properties.
Raw Materials 2020
The three companies nominated for the Raw Materials Innovation Award are Beaulieu Fibres International for UltraBond, Omya International for Omyafiber 800 and Pelsan Tekstil of the Hassan Group for the development of a new biodegradable breathable film for hygiene and medical markets UltraBond is a patented bonding staple fibre that eliminates the need for latex or other chemical binders to hold nonwovens together.
It allows the production of 100% polypropylene (PP) needlepunched fabrics which meet the same performance requirements as traditional constructions while reducing their end-of-life environmental impact.
In addition to the environmental benefits of being able to recycle the high-performance fabric made with the new binder, there is lower energy and water consumption in production compared to chemically bonded fabrics.
Beaulieu has quantified the sustainability benefits through lifecycle analysis of a needlepunched exhibition carpet. Evaluations show that the absence of water consumption directly translates into a large energy saving of 93%, when using UltraBond compared to a latex bonding solution, and also a potential annual water saving of over 20 million litres for 100 million square metres of carpet. Without the addition of any other bonding agent, CO2 emissions are reduced by 35% over the full production process.
Calcium carbonate
Omya International is a Swiss company specialising in mineral modifiers and pigments derived from calcium carbonate and dolomite and a worldwide distributor of specialty chemicals.
Omyafibre 800 is a tailor-made calcium carbonate of high purity and with a unique surface treatment, specifically designed to add value in the production of fibres and nonwovens
It can be added to polypropylene in spunmelt nonwovens or supplied as a masterbatch to provide substantial raw material savings and other benefits such as natural cotton like haptics and softness for spunlace fabrics, improved tensile strength and elongation in both high and low grammage fabrics and higher whiteness to achieve savings in expensive TiO2 additives. It also serves to reduced static charge, both during processing and on the final fabric.
INNOVATION IN MACHINERY
Andritz Nonwoven has twice won an INDEX Award for machinery developments – for its Twin Calender in 2005 and its neXdetech unit for the detection of stripes in 2008.
The Küsters Twin Calender for the treatment of carded and spunbonded nonwovens enables production rolls to be changed during running production, cutting down costs and enabling the changing of patterns, or a switch from embossing to bonding, within just a few minutes.
More than 600 Andritz Nonwoven calenders are operational around the world, supplied in widths of up to 5.8 metres and with running speeds of up to 1,250 metres a minute.
Diaper converting
The Vector Surge Applicator made by ITW Dynatec was judged a useful new addition to the converting of absorbent hygiene products in 2014 and GDM has meanwhile also claimed this award twice, for its single diaper culling technology developed with Accusentry in 2011, and for its rear wing zero waste system in 2017.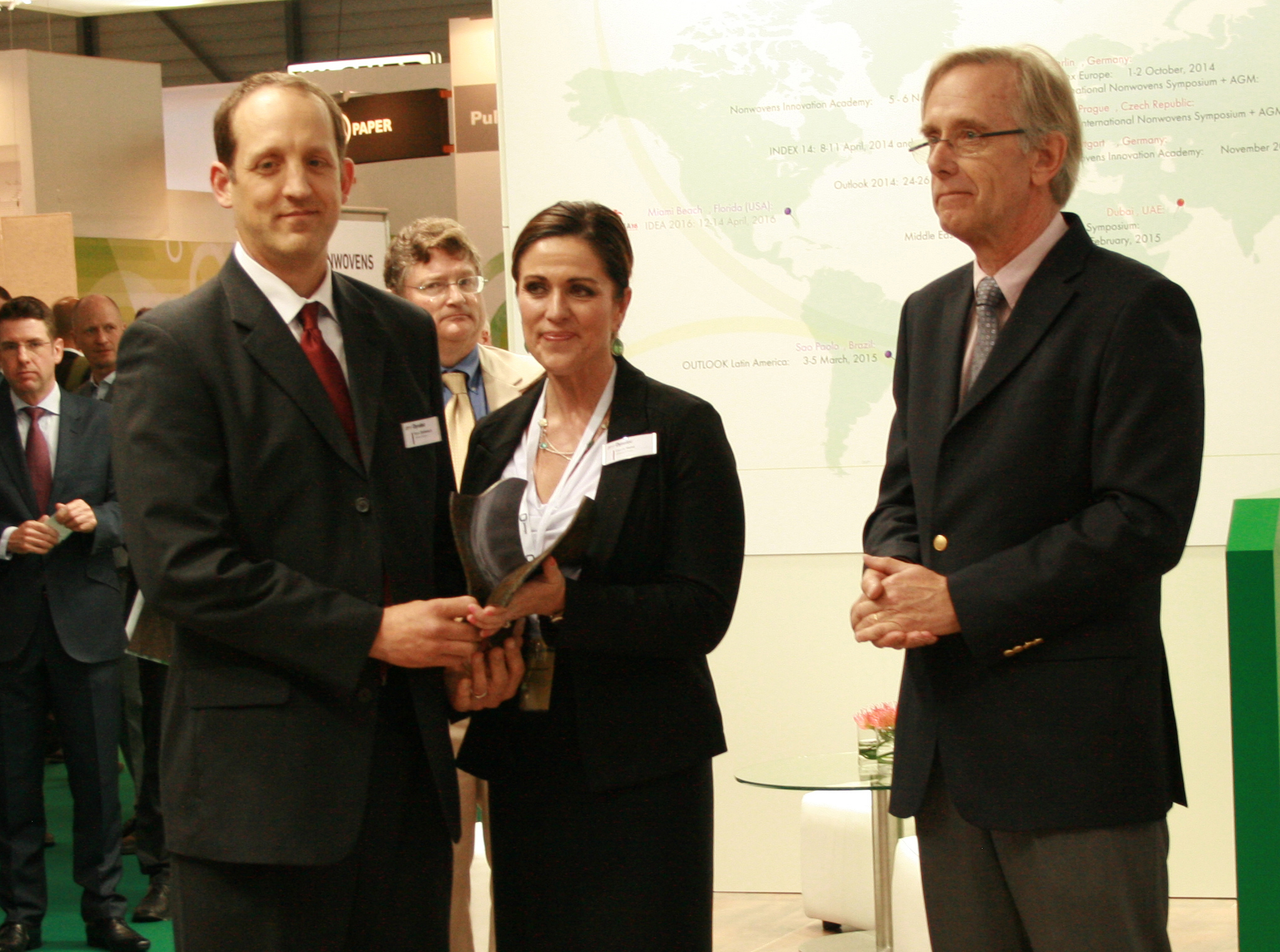 Advanced high speed diaper production lines are typically equipped with vision systems looking at each product to detect defects and when detected will remove three from the line – the actual defective diaper and the ones before and after it – in order to completely guarantee it has been removed.
GDM's single culling system ensures that only the defective product is rejected to make considerable savings when machines are running at up to 1,200 pieces a minute. The system consist of a vision system to detect the product defects, a high speed servo drive waste gate and the SW signal handling unit.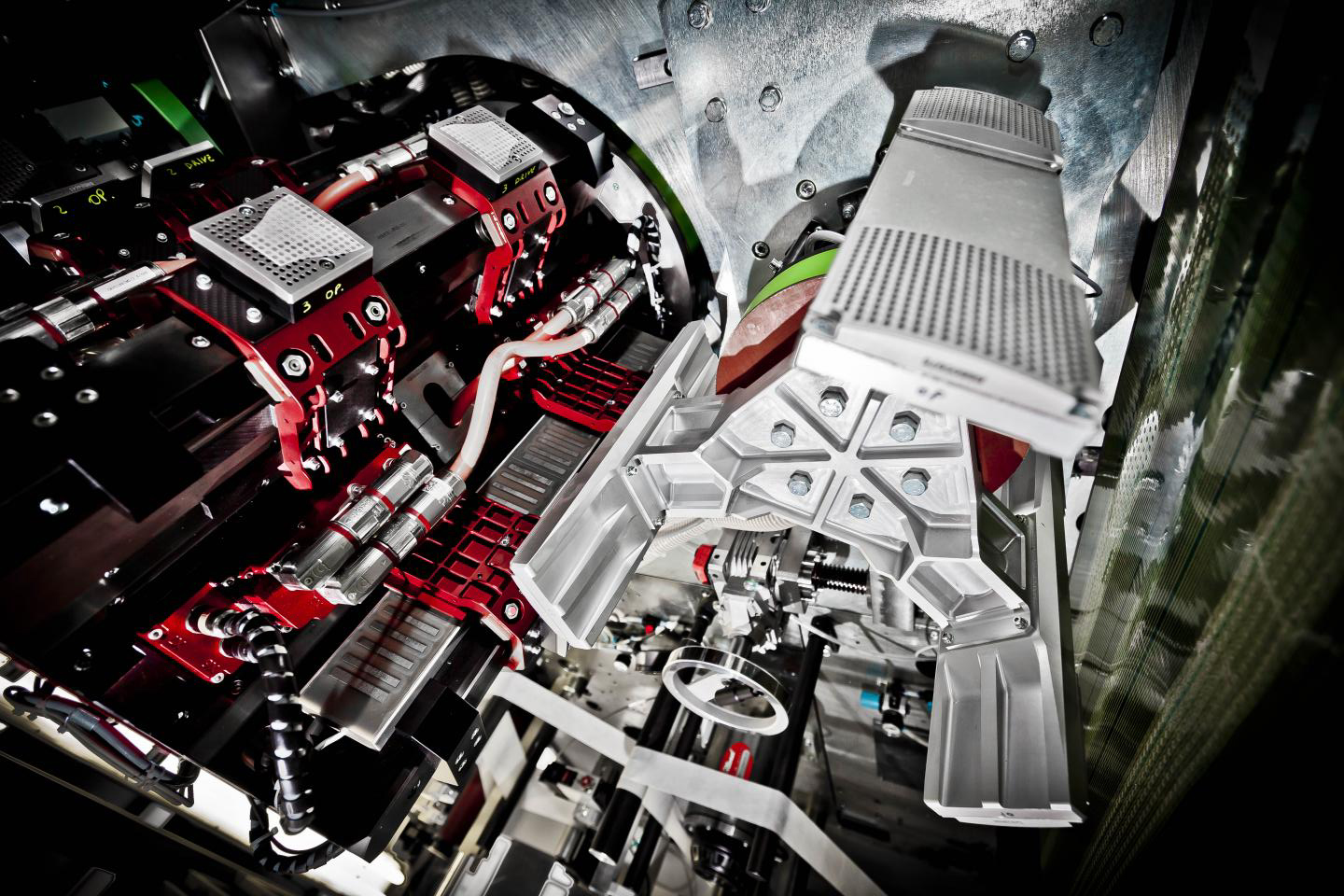 Algorithm
Crucial to its operation is the algorithm that handles the signals from vision system to machine PLC and activates the waste gate ensuring that the right product is always ejected. GDM's single culling system is available for both new machines as well as as a retrofit kit for existing machines and is now vision system brand-independent so it is potentially adaptable to every machine.
The GDM rear wing zero waste system meanwhile significantly reduces downtime when changing the size of products on high speed diaper converting lines operating at.
Flexibility is supplied by the company's patented Linear Motion and E-cam technology to optimize processes, minimizing the necessary times required for product recipe, material and size setting activities. Within the Rear Wings application, the double shifter is equipped with linear motors, allowing the cross-machine repositioning of the wings. Thanks to synchronization between this technology and the dynamic shaping unit, it is possible to produce up to four baby open diaper product sizes without having to replace any mechanical components. Electronic cams, installed on the final accelerator of Rear Wings application, manage multiple sizes and product lengths without changes.
GDM is again a nominee for the INDEX 2020 Innovation Award, this time for its new expandable welding wheel, alongside Campen Machinery for its patented new airlaid beater forming technology and Dienes Werke for the Depth Control Senso Plus.
Airlaid
Denmark's Campen reports that its just-opened new test centre in Hornslet near Aarhus has already been visited by three Fortune 500 companies looking to trial new ideas for the development of more environmentally friendly products via airlaid production.
The new test centre's technology consists primarily of an airlaid forming head, a fibre feeding system and a hammer mill designed for high capacity and robust forming processes and configured as the company's patented airlaid beater forming technology.
"In addition to the traditional types of fibres, the new line can also process recycled or biodegradable fibres from one millimetre up to thirty millimetres in length and uses significantly lower energy than similar systems," says Jens Erik Thordahl, a partner in the company. "Having our own testing facility means that we can be even better at advising our customers on new products. Our customers can see immediate results even from as little as a kilo of raw material."
Converting
The high precision Depth Control Senso Plus has been developed by Dienes to help nonwovens converters achieve clean, dust and lint-free material edges when carrying out score/crush, shear or heat cutting operations with knives.
The specialist in industrial slitting technology's new knife holder is equipped with a LED display on which the overlap depth setting of the knife head can now be easily and conveniently checked, adjusted and controlled.
In contrast to knife holders which employ scale rings for making adjustments – which make it crucial to know how large the diameter of the individual knife is – the Senso control's sensor automatically registers the individual knife diameters.
INNOVATION IN SUSTAINABILITY
Since 2011, Innovation Awards have also been presented for both sustainable products and processes or management practices at the INDEX shows.
3M, Ahlstrom-Munksjö, Berry Global, Hassan, Procter & Gamble, TJ Beal, Tredegar (now Berry Global) and the University of L'Aquila are all previous honourees.
Products
Three sustainable products have been nominated for the 2020 awards – Ahlstrom-Munksjö for its Fiber+, Beaulieu Flooring Solutions for Rewind, a recyclable carpet, and RKW for HyJet crop cover.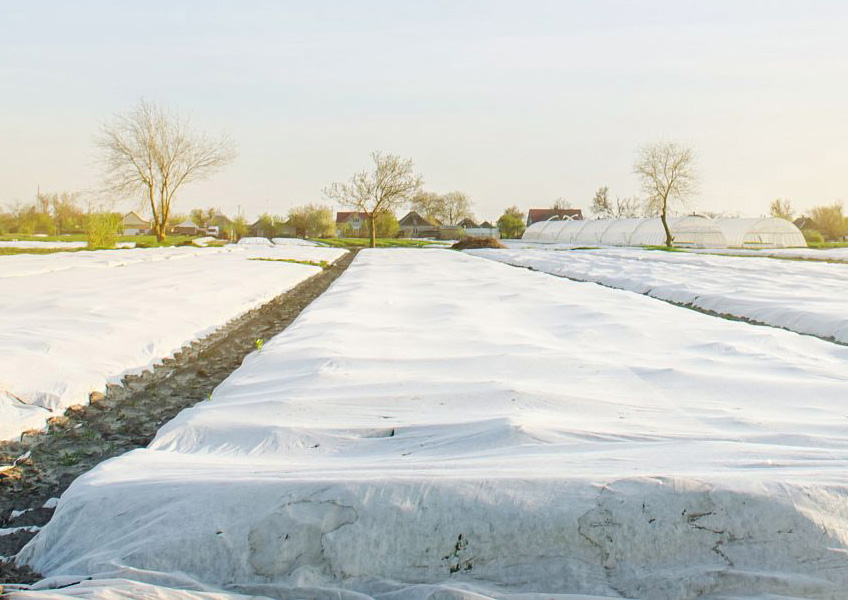 K-cup
The Keurig K-cup manufactured with Ahlstrom- Munksjö's Fiber+ technology is a plastic free, industrially certified compostable version based on the company's traditional heat sealable Infuse range, combining high performance with a special focus on reducing the environmental impact at end of life.
Previously plastic components are replaced with PLA, a material that has the same properties but is renewable, biodegradable and compostable after use. The filters have been specifically designed to perform at the same high level as traditional heat-seal material but with the advantage of meeting regulatory requirements for industrial composting.
Rewind
Rewind, from Beaulieu Flooring Solutions, is a latex-free carpet designed to help the trade show and special events industries.
Every year, more than 100 million square metres of carpet is estimated to be manufactured for corridors, fair stands, entrance halls and other event spaces. Traditional carpet ends up in an incinerator or as landfill because it contains latex and cannot be sustainably recycled.
Rewind is 100% polyolefin, and latex-free. In its manufacture, no water is used, and gas consumption is cut by 83%, to reduce total CO₂ emissions by 35%. At the same time, the flooring solution is strong and durable, with low VOC content and Bfl fire classification. Because it containins no latex, the rolls are also easier to handle and more ergonomic to install, with less storage and transportation space required too.
Rewind can be fully recycled back into a pure recyclate that can be re-used as a raw material for the injection moulding of new products.
HyJet
As crop cover, RKW's HyJet nonwoven has been engineered to improve crop yields and reduce resource requirements in the growing cycle.
Its benefits stem from its loop structure of endless filaments, providing excellent tear resistance and outstanding strength compared to traditional nonwoven crop cover alternatives. In addition, its elasticity allows an easier application and better coverage of the crop, saving both time and labour and allowing a farmer to use just one size for multifunctional applications.
Recently tested at both the textile research institute STFI in Chemnitz, Germany, and the DLR RLP institute in Schifferstadt, Germany, RKW HyJet showed excellent results compared to other nonwoven crop covers and in practice, field application has shown that the product is reusable multiple times.
"This new HyJet based crop cover is going to be very interesting for the industry which has its sights firmly set on making the right choices to support sustainable agriculture," said Michael Fischer, Sales Manager at RKW's Agri business. "It will not only protect harvests at the highest level from weather, wind and wild animals, but also save money and contribute significantly to sustainable farming and resource saving."
All of the advantages of our hydroentangled spunbond polypropylene nonwoven come into play with this product, including endless fibres, high bulk, excellent light transmission and air permeability and great water distribution," added Dennis Timmlau, Sales Manager at RKW's nonwoven facility in Gronau, Germany. "Coupled with all of this, our nonwoven based solution comes without any reinforcement, so it's a real win for our farmers.
Processes
Three sustainable processes have also been nominated for INDEX 2020 awards FaterSMART for its used absorbent hygiene products recycling technology, Diaper Recycling Technology for the Pureflow Gen 8 pre-consumer diaper recycling system, and TiHive, for the TULIPZ inspection system.
The first post-consumer AHP recycling plant is now being operated by FaterSMART, a subsidiary of Fater, the Italian joint-venture between Procter & Gamble and Angelini.
Pureflow Gen 8
The Pureflow Gen 8 system developed by Singapore-based Diaper Recycling Technology has been described by industry consultant Carlos Richer as "a game-changing innovation that will cause the hygiene sector to re-evaluate the whole diaper recycling process."
Its design has focused on long-term energy savings for the end-user and the new airless process offers superior energy saving opportunities, requiring only a tenth of the energy required by existing air supported recycling systems.
The system is also designed around a vertical stacking design which saves a large amount of floor space but also presents the processes for the operator in a reduced footprint allowing comfortable operation with reduced FTE resource requirements.
A patented pre-opening technology gently opens the diaper allowing easy access to the raw materials in the subsequent downstream recycling processes followed by compact sieving and shredding systems. These ensure that pulp is adequately removed from the plastic stream.
Multi-stage polishing processes then work on the surface of the plastic to ensure pulp and SAP are fully removed and the plastic emerges clean. The plastic can be re-pelletized allowing high-value resale. The latest fragile generation cross-linker SAPs can also be gently removed by the system for reuse.
During 2019, the company successfully commissioned its first large scale machine for converting clean QC rejected diapers back into their original material formats, SAP, pulp and plastic, with an output of 400 kg/hour.
T-Light
TiHive based in Meylan, France, has developed a system that will allow manufacturers to identify invisible defects and contaminants in their products.
The company has developed a state-of-the-art solution based on Terahertz light and machine-learning, allowing for distributed and instant quality inspection – TULIPZ.
Terahertz waves, or T-Light, are low energy electromagnetic waves (between microwave radio frequencies and infrared optical frequencies). T-Light sees through many materials such as nonwovens, textiles, paper, plastic and leather. Terahertz light has no dangerous impact on the human, as opposed to X-Rays.
Tremendous efforts have been exerted worldwide to bring this technology out of laboratories to end users and TiHive has finally succeeded.
The company's instant inspection technology allows inline defect and contaminant detection and process monitoring, at each production step, without slowing down the production lines. Therefore, cutting down on avoidable waste and boosting production quality and yield.
Marketing campaign
A further award, for the most original marketing campaign will be presented to Berry Global for its Chicopee J-Cloth Plus Biodegradable campaign
These wipes are certified both compostable and biodegradable in accordance with the DIN EN 13432 200- 12 standard and distinguished by an open-weave structure to provide enhanced food, dirt and dust pick-up. Aimed at the food service, hospitality, contract catering and janitorial industries they are compatible with all cleaning agents and solvents and have Food Contact Clearance (FCC) approval.
View all of the nominated INDEX 2020 Awards winners here.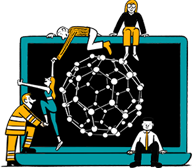 Business intelligence for the fibre, textiles and apparel industries: technologies, innovations, markets, investments, trade policy, sourcing, strategy...
Find out more