Nonwovens/​Converting
Period of readjustment for meltblown nonwovens
Challenge is to identify new sales channels for output on recent installations.
20th March 2023
Innovation in Textiles
| Akron, OH, USA
The demand for N95 facemasks and personal protective equipment (PPE) led to a surge in the consumption of meltblown nonwovens – the world market more than doubled in value terms between 2019 and 2020, from $808.9 million to $1.6 billion.
At the same time, the consumption of disposable nonwovens, almost quadrupled in value from $372.7 million (2019) to $1.2 billion (2020).
This consumption spike has not been sustained, falling as the threat of the pandemic has receded. The latest exclusive data from Smithers – available to purchase now in The Future of Meltblown Nonwovens Markets to 2028 – shows how in 2023 global value will fall back to $1 billion at constant prices. Total volume will reach 253,500 tons, down from a peak of 367,800 tons in 2020.
While some of the boom in demand for facemask media and medical PPE was managed by short-term repurposing of existing nonwoven assets, multiple new meltblown lines were also commissioned. For the industry in 2023, the challenge is one of readjustment and identifying new sales channels for output on these lines.
Having conducted an in-depth expert survey of the market, Smithers forecasts future demand for meltblown nonwovens will increase at a compound annual growth rate (CAGR) of 6.2% between 2023-2028. This will yield a value of $1.4 billion in 2028. The CAGR by volume is lower, but still attractive at 4.9%, pushing consumption worldwide to 332,500 tonnes in 2028.
Smithers analysis tracks multiple factors that will determine the landscape for meltblown nonwoven sales in the short and medium term across 13 end-uses. The main development will be one of correction – following the investments of 2020-21 there is significant overcapacity in global production. While meltblown lines used to make PPE are now being viewed as strategic industrial assets, there is still a need to close older production lines or reduce prices. Asia will resume its position as the fastest growing region, although North America and Europe will see some benefit from reshoring of meltblown production.
Product mix is now moderating back to a conventional, pre-pandemic situation. This will make filtration, sorbents and insulation the most important largest end-uses, with wipes and medical meltblowns smaller but significant markets. The most radical decline will be in face coverings. These accounted for 33% of all meltblown production by weight in 2020, but by 2028 they are forecast to be just 6%.
Durable polymers
Polypropylene remains the most important material in this segment, accounting for 86.2% of demand by weight in 2023. Across the next five years the fastest growth will come for more durable polymers – polycarbonates and polyamides – in specialist industrial applications. As in any segment that uses petrochemical inputs, meltblown manufacturing has had to react to economic sanctions and price rises in the wake of Russia's invasion of Ukraine. In the short-term both disposable and durable meltblown sales are threatened by inflation and a drop in consumer purchasing power. Production costs have also increased, in Europe in particular, as Russian natural gas has been excluded from international energy markets.
As in other nonwoven segments there is an impulse to make products more sustainable, including from single-use plastics legislation. Meltblowns will continue to be dependent on conventional polymers. Limited improvements will be made through reducing basis weights, trials of meltblown bioplastics, including biodegradable grades, production efficiencies and the wider use of recycled polypropylene, although this is dependent on the creation of a broader economy for polyolefin collection and processing.
The Future of Meltblown Nonwovens Markets to 2028 combines expert market and technical analysis, with a comprehensive data set and in-depth profiles of leading meltblown manufacturers.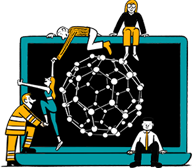 Business intelligence for the fibre, textiles and apparel industries: technologies, innovations, markets, investments, trade policy, sourcing, strategy...
Find out more