Smart Textiles
Revolution Fibres triples production capacity
CEO says more growth is to be expected this year as nanofibre is used increasingly for large scale manufacturing, as well as niche application areas.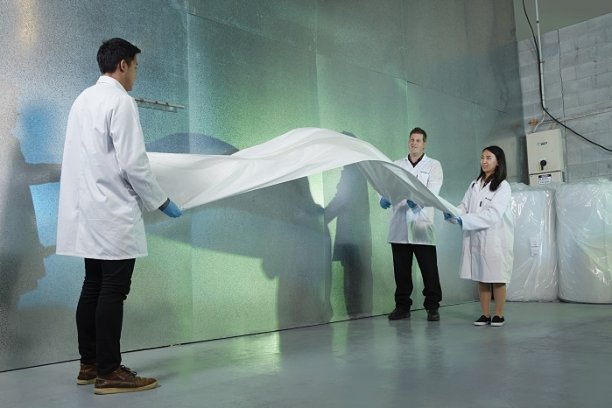 26th March 2018
Innovation in Textiles
| Auckland
West Auckland nanofibre producer Revolution Fibres is tripling production to meet increased international demand from a range of industries, from cosmetics manufacturers through to Formula One teams. The company uses electrospinning technology to create nanofibre out of a range of materials, including polymers and natural sources, such as collagen from hoki fish skins.
Traditionally, nanofibre has been used in air and water filters, and in lithium batteries. However, a growing number of applications means Revolution Fibres' products are finding niche uses across a vast range of industries.
CEO Iain Hosie says international demand has meant tripling production, with more growth expected this year as nanofibre is used increasingly for large scale manufacturing, as well as niche application areas, such as the aerospace industry.
The lift in production levels comes at a time when Revolution Fibres has renewed its AS9100d certification, a quality assurance requirement, which allows it to continue to develop an even wider range of products for its aerospace clients. The company is the only nanofibre producer in the world to meet aerospace industry standards, says Mr Hosie. "We are now working right across multiple sectors, using both synthetic and bio-based materials. We are ramping up production to ensure we can supply a wide range of new clients and opportunities."
Mr Hosie says there are endless applications for nanofibers, and this is reflected in the growing demand for products. Of prime value is Revolution Fibres' skincare and natural health product actiVlayr, a NZ marine collagen skin treatment, which looks like a dressing yet acts as a cream.
"There's now a steady stream of industries embracing the characteristics of nanofibre material. This will only increase as research uncovers even greater opportunities in life sciences, and so the potential for nanofibre becomes even more limitless," added Mr Hosie. He says companies are constantly searching for ways to enhance and make products better and stronger or to enhance existing products. "That's the beauty of nanofibre, it can give those in highly competitive industries, where innovation is key, a crucial edge over the competition."
Nanofibres are textiles made from super-fine fibres between 100-500 nanometres in width, made from a wide variety of polymers. These small fibres can create vast changes in mechanical strength, reactivity, and conductivity, among many other properties.
Last year, the company's product Xantu.Layr, a nanofibre composite reinforcement veil, was also a finalist for a number of international awards, including the Future Textiles Award and RISE Innovation Awards 2017. These awards recognise innovations by companies that use advanced science and engineering principles to solve challenges within the nonwovens and engineered fabrics industry.
Revolution Fibres led the commercialisation of nanofibre technology in New Zealand with product lines such as filters for HRV Next Generation ventilation systems, the anti-allergy pillow liner Nanodream, and high-performance carbon fibre products.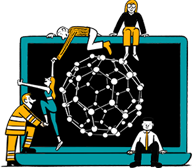 Business intelligence for the fibre, textiles and apparel industries: technologies, innovations, markets, investments, trade policy, sourcing, strategy...
Find out more