19th September 2017, Cary, NC
RISE stimulates future business ideas
Technology scouts and product developers attended INDA's seventh edition conference on Research, Innovation & Science for Engineered Fabrics (RISE), which took place from 12-14 September in downtown Raleigh, NC.
The conference attracted just over 140 technical professionals to connect with, and learn from industry experts, scientists and R&D specialists on leading-edge topics in future manufacturing, moisture management, 3D nonwoven structures, wetlaid nonwovens, advanced materials, biomaterials, machinery, corporate R&D hurdles and other topics with the potential to change the future of nonwovens and engineered fabrics.
"I found the content of the 2017 RISE conference to be stimulating in terms of innovative ideas for future business opportunities. Whether you were looking for high-tech materials, such as programmable fabrics or potential sustainable solutions to meet customer needs and organizational targets – RISE offered new thinking," said Russ Johnson, Head of New Business Development & Strategic Marketing, Freudenberg.
Presentations
"RISE is a great technical conference where product developers and nonwovens scientists come together in one place to share their innovation stories. The balanced number of researchers from academia and industry creates a good mix of applied research and fundamental science-based knowledge. It keeps me up-to-date with the major research trends and directions," said Mohammad Hassan, PhD, Senior Application Scientist, Fibers & Microfibers Technology, Eastman Chemical Company.
Presentations that inspired new ideas included such concepts as leaving one's "comfort zone" and rewarding curiosity; trending patent indicators in higher loft nonwovens; transforming fibres into devices for fabric applications in audio and social media; repurposing non-food milk as natural binding fibres; technologies for affordable water desalination; impregnating nonwovens with chemotherapy medicine to combat brain cancer and improving softness and consistency in nonwovens with ultrasonic welding.
Poster session
Special features of RISE included a poster session detailing discoveries and innovative applications from The Nonwovens Institute's postdoctoral students and a two-hour guided tour of the newly unveiled 40,000 square foot facility for spunmelt and hydroentangling at The Nonwovens Institute at the Centennial Campus of North Carolina State University in Raleigh.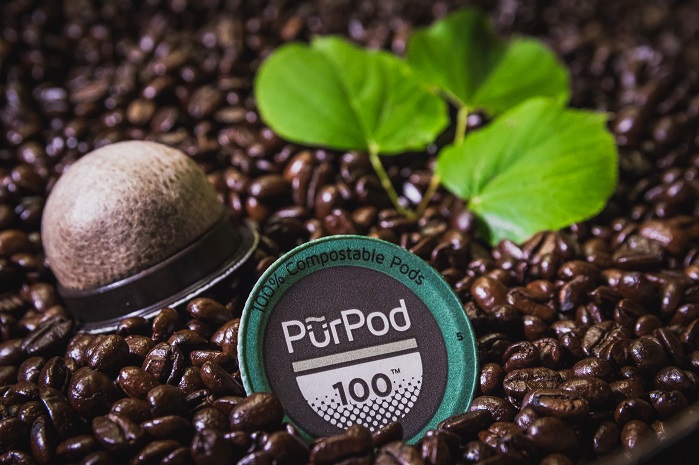 "The RISE poster session offered industry professionals an excellent opportunity to meet over 20 talented graduate students and explore new processes, structures, coatings, polymers, and applications in their poster presentations," said Behnam Pourdeyhimi, PhD, Klopman Distinguished Professor, Associate Dean for Industry Research & Extension, Executive Director, The Nonwovens Institute.
RISE Innovation Award
The RISE Innovation Award was presented to PurPod100 Compostable Pods made by Club Coffee LP for its certified 100% compostable pod for the single-serve coffee process.
"We are truly honoured to receive this year's RISE Innovation Award. Millions of consumers are enjoying a great cup of coffee "guilt-free" in our 100% compostable PurPod100 format every day, and we are proud to see industry experts recognize the sustainable nonwoven filter innovation that makes every cup possible," said Claudio Gemmiti, Senior VP of Innovation and Strategic Growth at Club Coffee L.P.
The next and eighth edition of the Research, Innovation & Science for Engineered Fabrics (RISE) conference will be held in September 2018.
This article is also appears in...