Smart Textiles
Stretchable substrates for soft circuit solutions
Potential of high-temperature film in circuit boards for smart fabrics and wearables.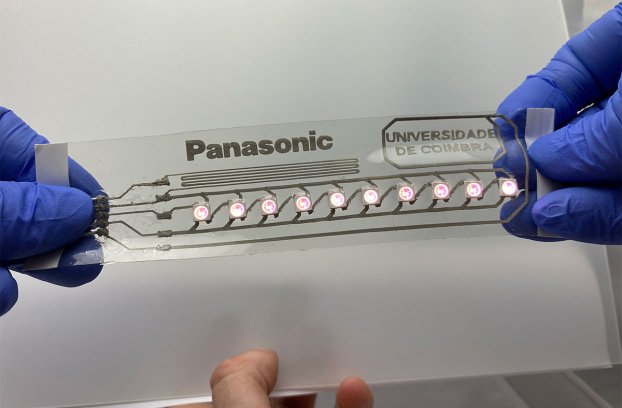 23rd March 2023
Innovation in Textiles
| Europe
The Electronic Materials business division of Panasonic Industry has developed a range of a soft, stretchable and durable substrates for reliable printed electronics based on its Beyolex fully cross-linked, non-silicone, thermosetting stretchable film.
Beyolex exhibits superior performance when compared to existing stretchable films like thermoplastic polyurethane (TPU) and polydimethylsiloxane (PDMS) and is under evaluation and qualification for a wide variety of demanding applications.
InnovationLab and Panasonic, for example, have developed a pliable printed circuit board (PCB) using Beyolex and sintered copper ink. Generally, the copper inks require a high sintering temperature of above 160°C, which is extremely challenging for TPU.
The Beyolex substrate had no difficulty tolerating the sintering temperature and exhibited no damage from the process. Furthermore, the combination of the high temperature tolerance of Beyolex and the solderability of the sintered copper ink enabled component mounting with standard solders, resulting in reliable and high density assemblies and delivering a functional PCB with more pliability and softness than typical flexible printed circuits (FPCs).
Kelenn Technology, a French manufacturer of printing equipment, also makes functional inks that are customised for its printing systems. Using proprietary direct material deposition (DMD) technology, Kelenn printed land pads with copper ink and circuit traces with stretchable silver-based paste onto Beyolex film. This hybrid circuit produced a solderable, stretchable PCB configuration that would be difficult to achieve with copper circuitry alone.
Stretchable silver pastes are an attractive conductor solution for new form factor devices but these polymer composite pastes have inherent limitations for forming truly stretchable electronics. Typically, the resistance increases significantly with each elongation cycle and these increases are cumulative, climbing with each stretch cycle.
A printable liquid metal-based composite developed by University of Coimbra in Portugal is a promising solution to this issue. UoC's ink exhibits metallic conductivity and much lower resistance change during stretch cycles compared to silver-polymer pastes. Due to the lack of plastic deformation of Beyolex, UoC's ink printed on it looks to be a promising combination for truly stretchable electronics requiring repeated stretching.
The soft-circuit solutions made with Beyolex are made by additive printing processes which are generally more environmentally friendly than the conventional subtractive PCB fabrication process.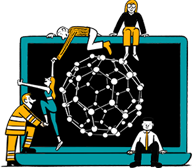 Business intelligence for the fibre, textiles and apparel industries: technologies, innovations, markets, investments, trade policy, sourcing, strategy...
Find out more