Testing/​Standards
Vestex receives FDA clearance as Class II medical device
Vestex healthcare uniforms are the first daily-wear scrubs to receive a Class II medical device designation from the FDA.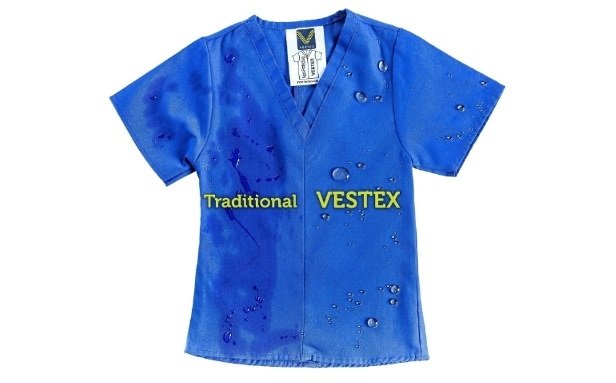 25th May 2018
Innovation in Textiles
| Orlando, FL
Vestagen Protective Technologies, which develops and markets healthcare worker uniforms, scrubs, lab coats and other garments utilising its proprietary Vestex Active Barrier fabric, has announced that Vestex apparel has received 510(k) clearance as a Class II medical device from the US Food and Drug Administration (FDA).
Vestex healthcare uniforms are the first daily-wear scrubs to receive a Class II medical device designation from the FDA. "We are thrilled that Vestex apparel has received a Class II medical device designation from the FDA," said Bill Bold, Chief Executive Officer of Vestagen.
"Our mission is to protect healthcare workers and patients by providing technologically-advanced, evidence-based Active Barrier scrubs that are comfortable, affordable, durable and attractive for everyday use. This groundbreaking FDA medical device designation sets a new standard in the healthcare apparel market and addresses a major unmet need for healthcare worker safety. We are grateful to our tireless employees, our customers and our investors who supported this unprecedented regulatory strategy from our earliest days."
Testing
To obtain 510(k) clearance Vestex was subjected to in vitro studies that simulated a worst-case clinical use environment. These studies were conducted by respected specialty research laboratories. The results were further supported by a rigorous randomized, blinded, crossover clinical trial conducted within a medical ICU at Virginia Commonwealth University, where Vestex apparel demonstrated effectiveness in reducing accumulation of Methicillin-resistant Staphylococcus aureus (MRSA) on healthcare workers' clothing compared to non-protective conventional scrubs. The MRSA reduction was statically significant both at the beginning and end of a 12-hour work shift1.
The worst-case of use-simulated clinical environment testing demonstrated fluid repellency to blood, urine, sputum, gastric fluid and bleach, as well as reduction of MRSA retention on the outer surface of the Vestex apparel within 15 minutes of first exposure and lasting for up to 12 hours compared to conventional, non-Vestex treated garments.
"This FDA medical device designation for Vestex further validates the decisions of our early adopters. The National Science Foundation's Center for Healthcare Organizational Transformation recently called for healthcare administrators to promote the use of Active Barrier apparel. We are proud that prominent systems such as Baptist Health in Jacksonville, Northwell Health in New York and Mercy Health in Cincinnati were out in front on this important issue, joining us as pioneers on this journey," said Mr Bold.
Indications for use
The medical device description submitted to the FDA states in part that Vestex Apparel is nonsterile, reusable, fluid repellent apparel containing an antimicrobial agent that is designed for continuous wear to provide protection to healthcare workers where intermittent or unexpected exposure to microorganisms from blood, body fluids and other potentially infectious material (OPIM) can occur. The FDA has cleared Vestex with the following "Indications for use":
Vestex Apparel, scrub tops, pants, skirts, and lab coats are apparel that provides fluid repellency and reduces the retention of Methicillin-resistant Staphylococcus aureus (MRSA) on the surface (outer layer) of the apparel.
The ability of Vestex to reduce the retention of MRSA on the fabric surface has not been shown to correlate with the reduction of infections. Clinical studies to evaluate reduction in infection have not been performed for this device.
Vestex Apparel is not intended to replace personal protective equipment worn for specific use and during episodes of expected blood, body fluid and other potentially infectious material exposure.
Vestex
Vestex is one layer of fabric incorporating a unique combination of technologies to produce comfortable, continuous-wear healthcare worker apparel with a dual mechanism of action that includes fluid-repellent properties and an antimicrobial agent. A proprietary application method during the Vestex manufacturing process covalently bonds the fluid repellent and antimicrobial agent to the outer surface of the fabric, while retaining its moisture-wicking properties on the skin-touching side of the interior surface.
As referenced in the 510(k) medical device clearance, the fluid-repellent fabric surface acts to resist bacteria acquisition by repelling fluids and thereby significantly reducing the number of microorganisms that remain on the fabric. The antimicrobial agent then further reduces the MRSA that remains on the surface (outer layer) of the apparel.
Vestagen's Senior Vice President of Regulatory and Quality Scott Pease managed the FDA submission and review process. "As a regulatory professional, overseeing this innovative Class II medical device clearance for Vestex healthcare apparel is a highlight of my career. This signal achievement reflects a robust battery of safety and efficacy tests that were designed to satisfy the stringent requirements needed to obtain FDA regulatory clearance, making Vestex the only product in its category with these substantiated claims," he said.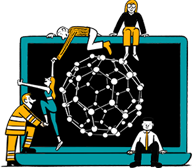 Business intelligence for the fibre, textiles and apparel industries: technologies, innovations, markets, investments, trade policy, sourcing, strategy...
Find out more