14th March 2019, Huntersville, NC
Microban expands services in Asia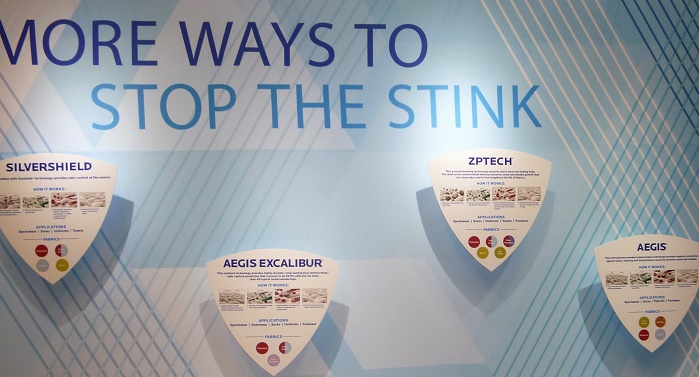 Croda will be selling to end products including treated fabrics and fibres for use in apparel, home textiles and furniture products. © Microban
Microban, a leader in antimicrobial and odour control and prevention solutions, has reached an agreement with Croda International for the selling of Microban technologies in Southeast Asia. The company will offer Microban's full portfolio of antimicrobial and odour control technologies, including Scentry, Scentry Revive, AEGIS, ZPTech and SilverShield to customers in India and Indonesia.
"At Microban, we're always looking for ways to better service our customers and provide more opportunities to improve speed to market. Having Croda onboard to expand our presence in India and Indonesia, will make it easier for us to provide our clients the tools and resources they need to be successful," said Brian Aylward, Senior Director of Global Textiles for Microban.
"There are many key alignments with our organizations that make Croda an ideal partner but their commitment to holistic sustainability and investment in innovation are pillars to our partnership."
Focusing on providing the suite of Microban technologies, including the popular AEGIS microbe shield, Croda will be selling to end products including treated fabrics and fibres for use in apparel, home textiles and furniture products.
"This is an exciting opportunity for Croda to explore new possibilities within the textile industry. Microban offers a great technology platform for us to take forward to our customer base further increasing our offering of sustainable products," commented Rick Hanson, Managing Director for Performance Products at Croda.
Microban drives innovation by combining science and creative solutions that enhance high-quality consumer, textile, industrial and medical products. The company is headquartered in North Carolina with operations in North America, South America, Europe and Asia Pacific.
This article is also appears in...