Opinion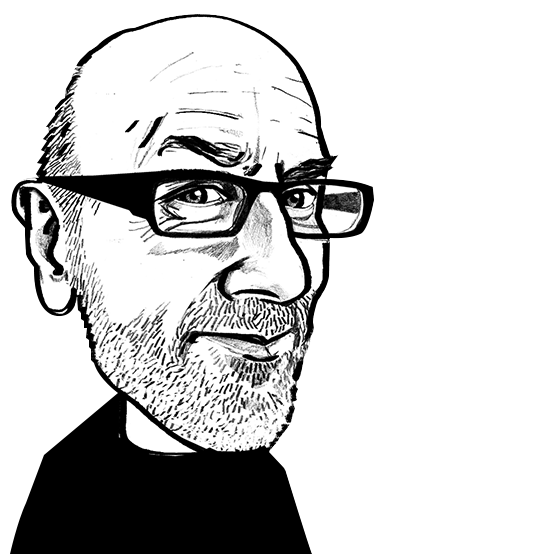 Milan shares a triple success with the Cotton Capital
Adrian Wilson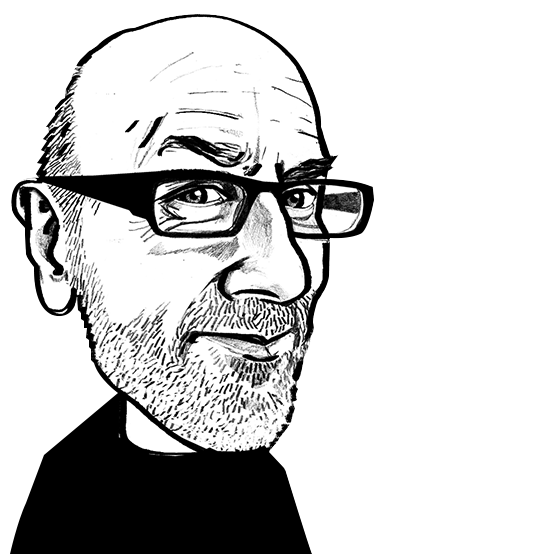 Making connections for solving the problems the textile industry – and the wider world – currently faces, at ITMA 2023.
16th June 2023
Adrian Wilson
| Milan
Last Saturday night (June 10th), after another extremely busy day's networking and trading at ITMA 2023 in Milan, many visitors and exhibitors joined millions of people around the world to watch UK football club Manchester City secure its long-anticipated 'triple'.
City's 1-0 win in the Champions League final against Inter Milan followed UK Premier League and FA Cup triumphs for the club, making it the first to secure all three trophies since its arch-rival Manchester United in 1998-99.
The ITMA 2023 exhibition has been all about making new textile machinery industry connections and re-establishing existing ones and Milan can convincingly claim its own 'triple' – in sales, new software and sustainability.
Connections, however, run deeper, because Manchester was for many years known as the Cotton Capital, and some of the major innovations introduced here at ITMA 2023 can be traced directly back to that legacy.
Recycling
A major theme at the exhibition for example, has been recycling, in the drive towards a more sustainable global textile industry. Among developments in this area, Swiss spinning technology leader Saurer has launched a major new initiative with partners Inovafil of Portugal and Renewcell, the Swedish company behind Circulose, the new fibre that can be made from 100% textile waste.
Saurer demonstrated Circulose being spun on all three of its industry-leading spinning systems – rotor, ring and air – significant progress in this field.
Säntis Textiles, a Swiss-owned, Singapore-headquartered company, meanwhile announced a partnership with Turkey's Temsan for the commercial production of its RCO100 technology, which can turn both pre- and post-consumer cotton garment waste into new 100% recycled yarns without the use of chemical processes.
Software and sales
Much harder to illustrate, but present everywhere at ITMA 2023, were new developments in software, driving the digitalisation, automation and global connectivity of the textile industry.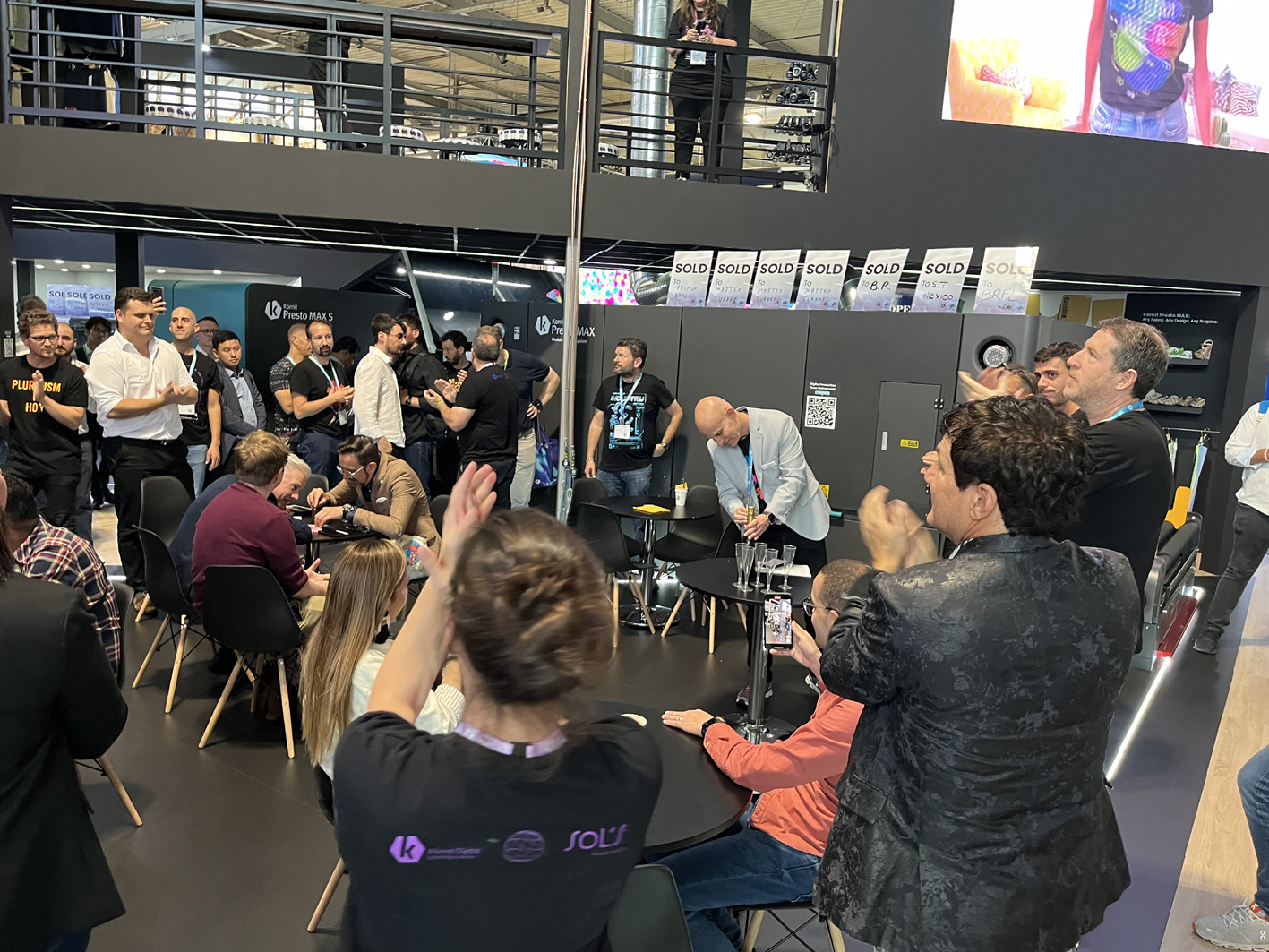 This is particularly the case in the fast-rising digital printing sector, which is now enabling hundreds of new small-to-medium companies (SMEs) to rapidly establish fully connected, produce-on-demand digital platforms that are turning into a serious template for trading and a valid alternative to 'fast fashion' and all the waste it entails.
As one example of the progress being made here, Mimaki Europe launched the new Tiger600-1800TS, its most productive sublimation transfer printer to date, with a maximum printing speed of 550 square metres per hour.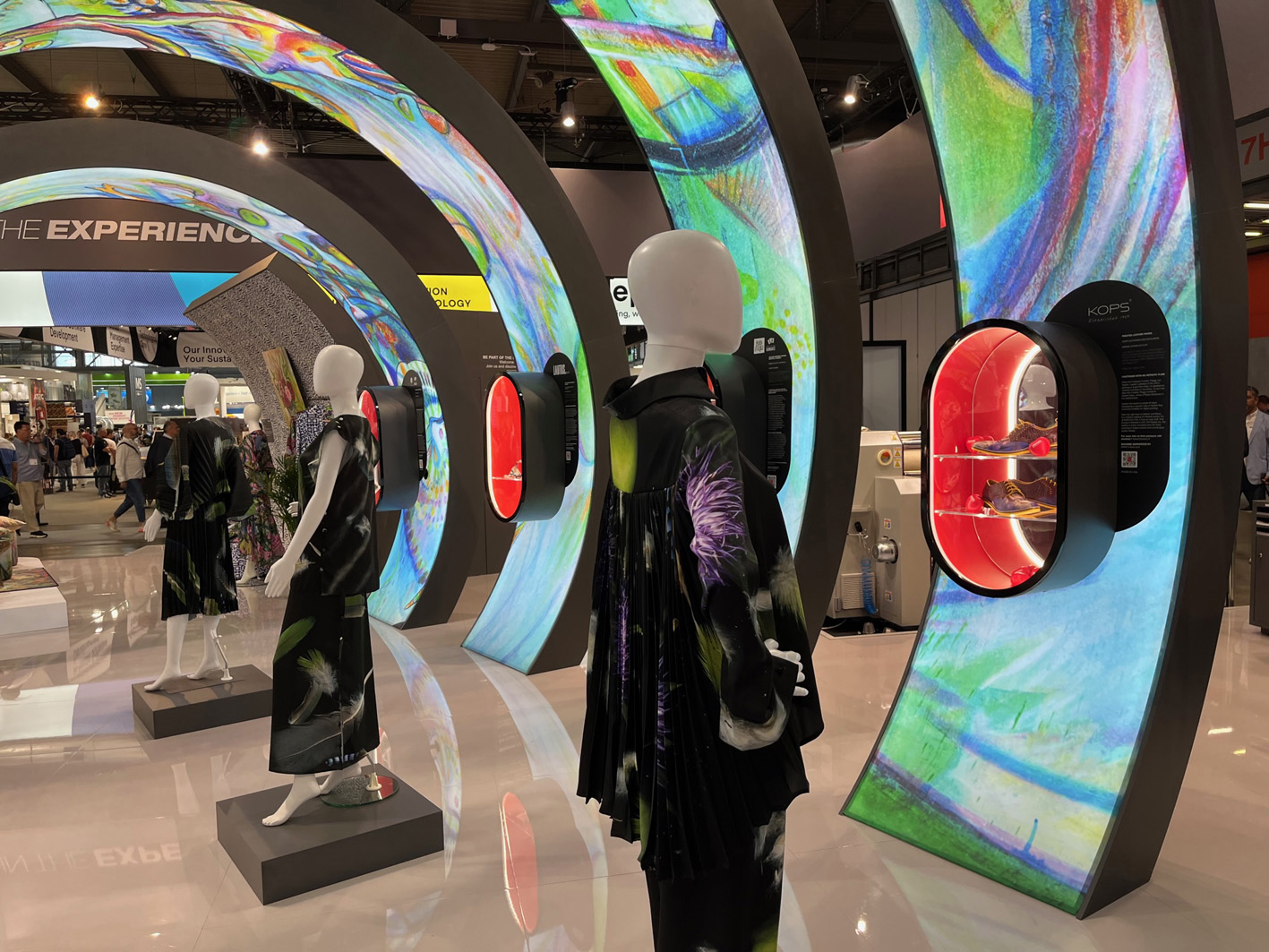 This and other high-speed inkjet printers are designed to accelerate the analogue-to-digital transformation of the textile printing industry.
After digital printing, digital dyeing and finishing is poised to follow, with new systems developed by the likes of Alchemie, Baldwin, Dyecoo, imogo and Weko promising to deliver huge resource savings in what has to date been an energy and water-intensive sector.
What was perhaps most surprising at ITMA 2023, given the generally gloomy analyst forecasts for the immediate future of the textile industry, were the number of new sales being announced and the upbeat atmosphere.
Many exhibitors across the supply chain expressed genuine astonishment at the readiness of many textile manufacturers to invest at this precarious point in time, but sometimes human optimism and resiliency just win out.
Hanover 2027
The four key themes of ITMA 2023 then, have been:
- Advanced Materials
- Automation and the Digital Future
- Innovative Technologies – and perhaps most importantly,
- Sustainability and Circularity.
The exhibition has certainly lived up to its goal of successfully showcasing the development of these themes, but where will you be in 2027?
The world could be a very different place by then and the global textile industry will certainly have made further gains – smarter and more sustainable for sure.
And ITMA will certainly be back – with Hanover in Germany its location in four years' time.
ITMA 2023 has been all about making connections for solving the problems the textile industry – and the wider world – currently faces, and we're only just at the start of what is possible.
It's an ongoing and highly-connected story. Until next chapter…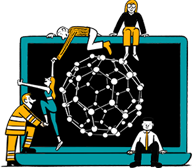 Business intelligence for the fibre, textiles and apparel industries: technologies, innovations, markets, investments, trade policy, sourcing, strategy...
Find out more