23rd October 2018, Mt. Pocono, PA
MNW marks 20 years of innovation
Monadnock Non-Wovens (MNW), a leading nonwovens manufacturer, is celebrating its 20th anniversary. The company established in 1998, serves the fast-growing automotive, facemask, filtration, healthcare and consumer markets.
"It has been an exciting year for all of us at Monadnock. I look forward to what opportunities our next 20 years and beyond will bring," said Keith Hayward, MNW Managing Director. MNW was founded by Monadnock Paper Mills (MPM), which was established in 1819 in Bennington, New Hampshire.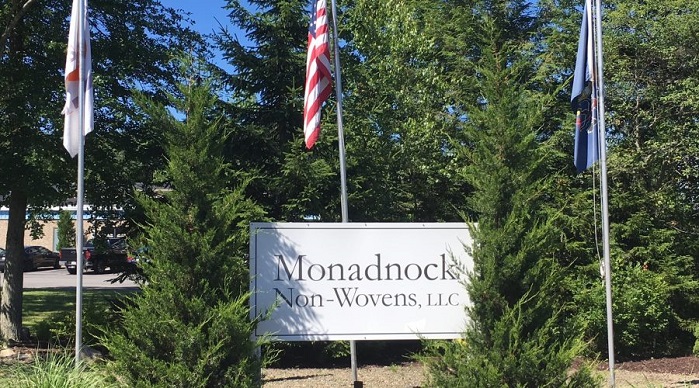 In celebration of its 20th anniversary, MNW has launched a new responsive website, to highlight the breadth of its capabilities and products. MNW designs and builds its own manufacturing lines.
It also offers a Pilot to Production programme for developers of fine fibre meltblown polypropylene products seeking to transition from R&D scale production to industrial scale manufacturing. MNW is a longstanding member of both INDA and AFS industry associations.

This year, MNW introduced the next generation of sound attenuation media for the automotive and trucking industry. According to the manufacturer, HPAM High Performance Acoustic Media is lighter than competitive products yet offers a quieter ride with improved fuel efficiency. Like all MNW products,
HPAM is recyclable and manufactured with 100% renewable electricity (RECs). Under its newly updated ISO 9001:2015 Quality Management Standard, MNW demonstrates its commitment to manufacturing excellence.
This article is also appears in...