15th March 2019, Munich/Latham, NY
More warmth with PrimaLoft Cross Core Series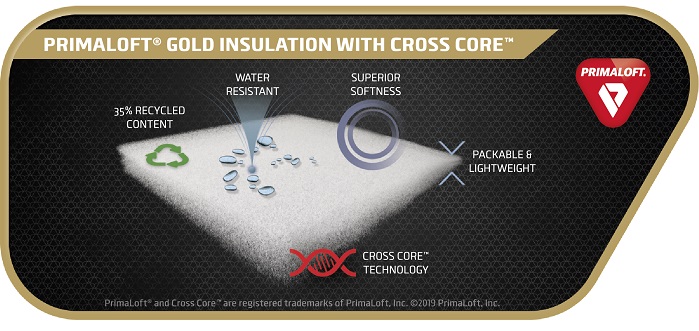 PrimaLoft Gold Insulation with Cross Core Technology diagram. © PrimaLoft
PrimaLoft once again proves its role as a leader in advanced material technology, with the introduction of the PrimaLoft Cross Core Series. This new product platform combines existing PrimaLoft materials with new technologies to provide superior product performance. The initial products are fused with Aerogel, which has long been used by NASA scientists in aeronautical applications.
PrimaLoft will introduce three new products featuring this technological innovation: PrimaLoft Gold Insulation with Cross Core Technology, PrimaLoft Gold Insulation Hi-Loft Ultra with Cross Core Technology and the loose fill PrimaLoft Silver Insulation ThermoPlume with Cross Core Technology.
"We always try to push the boundaries of material science and the PrimaLoft Cross Core series represents a significant advancement in our technological capabilities," said Jochen Lagemann, Senior Vice President and Managing Director, Europe and Asia. "With this revolutionary fusion of multiple PrimaLoft technologies, we are able to create products with an advanced level of warmth, comfort and protection that's higher than ever before. The enthusiastic response in customer adoptions shows that this is the kind of product the market needs right now."
New technologies
PrimaLoft Gold Insulation with Cross Core Technology fuses PrimaLoft Gold Insulation with Aerogel technology, the gold standard in lightweight thermal protection, to reach new levels of warmth, in various conditions. The new technology is said to provide up to 52% more warmth with the same weight, compared to PrimaLoft Gold Insulation. This allows PrimaLoft customers to achieve both enhanced warmth and decreased weight. PrimaLoft Gold Insulation with Cross Core Technology also contains 35% post-consumer recycled (PCR) content.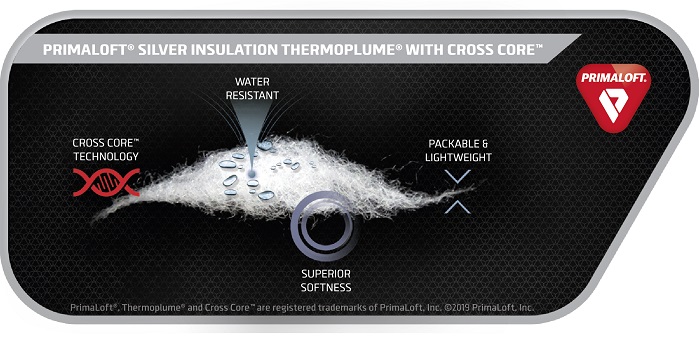 PrimaLoft Silver Insulation ThermoPlume with Cross Core Technology diagram. © PrimaLoft
Thanks to a unique accordion-like construction, PrimaLoft Gold Insulation Hi-Loft Ultra with Cross Cord Technology is designed to provide unending loft and quick compression recovery for long-lasting, lightweight warmth. "Adding Aerogel technology to the vertically-lapped PrimaLoft fibres provides unmatched warmth without the weight wear after wear, while featuring 25% PCR content," the company reports.
Building on the great success of PrimaLoft Black Insulation ThermoPlume over the last few years, PrimaLoft Silver Insulation ThermoPlume with Cross Core Technology represents the next level of warmth in loose-fill synthetic insulation. By fusing each individual fibre of the small, silky plumes with Aerogel technology, this insulation delivers the aesthetic and performance of natural down with up to 12% more warmth compared to previous PrimaLoft Black Insulation ThermoPlume. This loose-fill insulation is also highly compressible and durable, with a water-repellent finish to ensure wet weather protection.
Top performance
Originally developed by NASA for use in aeronautical applications, silica Aerogel is a highly porous, low-density structure that forms a temperature barrier which locks out cold and heat. Aerogel is composed of more than 95% air and is the lightest solid material known to man and one of the most effective insulation materials. PrimaLoft engineers have found a unique way to integrate Aerogel material into specific fibres, allowing PrimaLoft to develop apparel insulation built to withstand the extreme challenges of outdoor garments.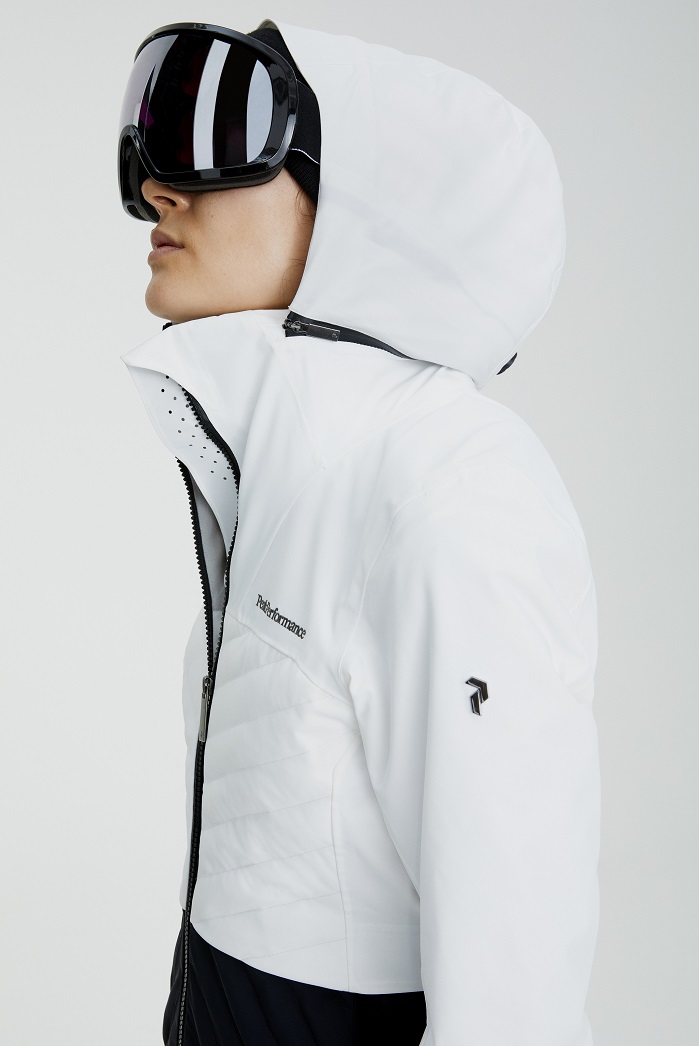 Peak Performance FW19 Velaero Hero Jacket. © PrimaLoft
For Peak Performance, the PrimaLoft Cross Core technology brings lots of benefits, according to Eva Füting, Senior Designer. "Spending a full day on the slopes can be challenging for a skier," she said.
"You get exposed to harsh conditions at the same time as the sun might shine and you reach a temperature far above the freezing point. You are going from being active riding down the slopes to sitting still in the ski lift during the way up to the top of the mountain. The Peak Performance Velaero collection manages to withstand these conditions by using in addition to design features, the new PrimaLoft Silver Insulation ThermoPlume with Cross Core technology, featuring Aerogel."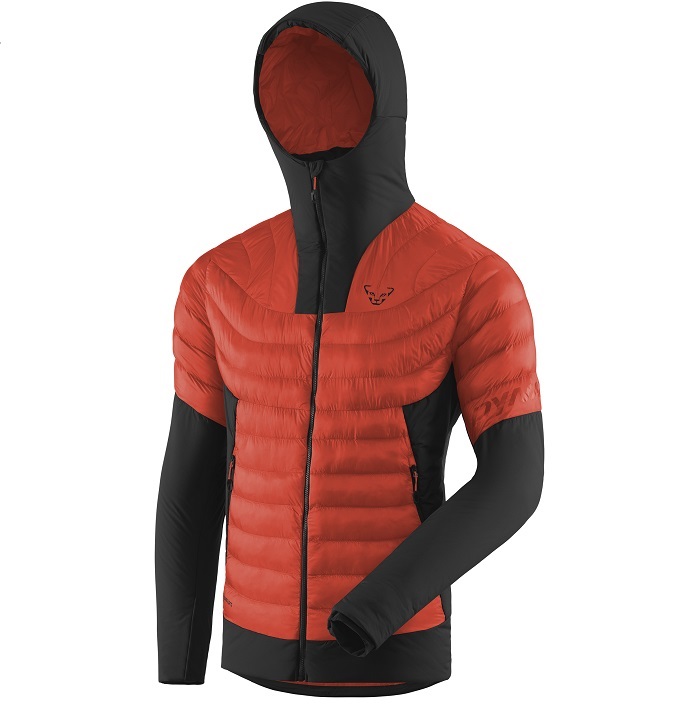 Dynafit FT Insulation Jacket. © PrimaLoft
For the winter season 2019/20, more than 30 brands have already adopted the new PrimaLoft Cross Core technology in their collection. These brands include 4F, 8848, adidas originals, Aigle, Bergans, Dainese, Dynafit, ESKA, Halti, Johaug, La Sportiva, Lundhags, Maloja, Martini, Montane, Mountain Hardware, Norröna, Peak Performance, Ping, POC, Quiksilver, Reusch, Roeckl, Stellar Equipment and Swix among others.
This article is also appears in...