Other Reports
New 21st Century Innovations in Technical Textiles
New 21st Century Innovations in Technical Textiles is a new publication brought to you by Inside Textiles Ltd, publisher of Innovation in Textiles. The 36-page digital publication (PDF) highlights recent significant developments in technical textiles and is essential reading for all industry professionals, as well as researchers, product developers, specifiers and those involved in the procurement of advanced flexible materials."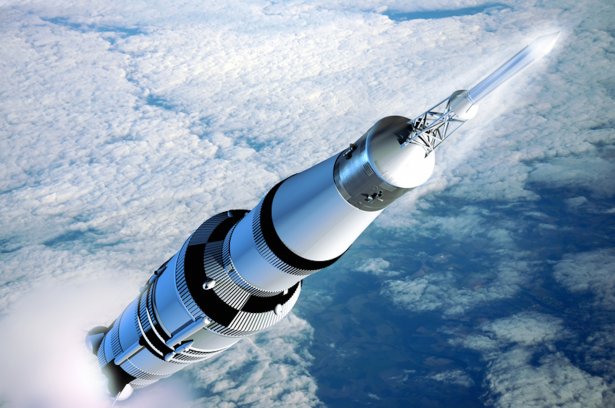 26th January 2017
Innovation in Textiles
| United Kingdom
"New 21st Century Innovations in Technical Textiles is a new publication brought to you by Inside Textiles Ltd, publisher of Innovation in Textiles. The 36-page digital publication (PDF) highlights recent significant developments in technical textiles and is essential reading for all industry professionals, as well as researchers, product developers, specifiers and those involved in the procurement of advanced flexible materials."
Billy Hunter, Editor, Innovation in Textiles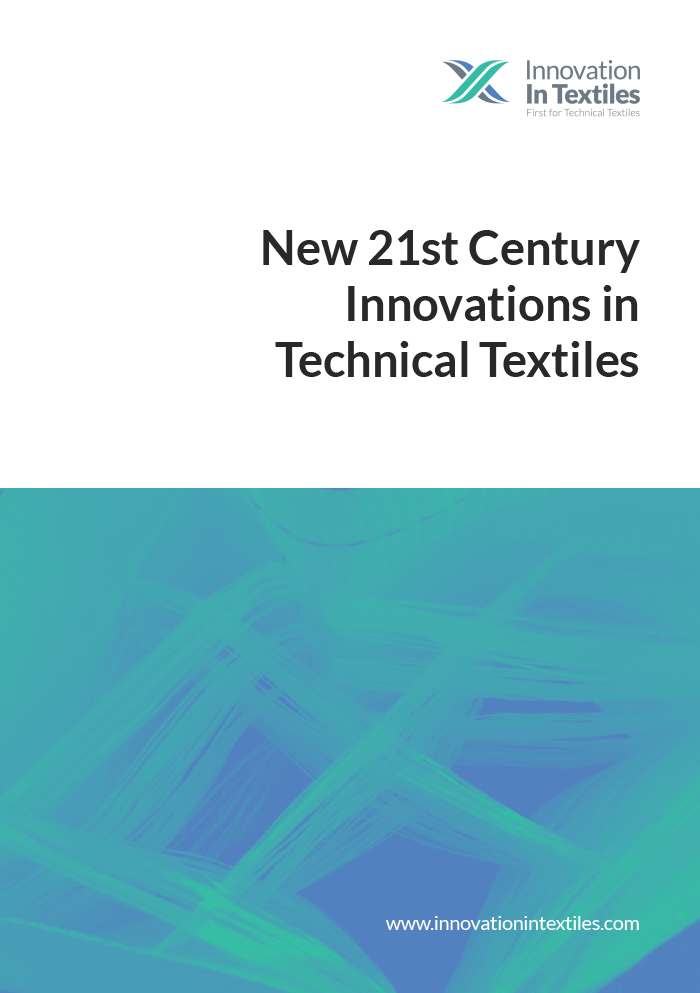 Summary
Since the first edition of 21st Century Innovation in Technical Textiles was published in 2013, there have been significant developments in virtually all of the fields it covered – from basic polymer and fibre science breakthroughs to the processing technologies which will have a momentous role in shaping the future.
A significant amount of textile research and development, for example, continues to be carried out today under extremely powerful microscopes, as a consequence of the exciting and far-reaching possibilities of nanotechnology.
Now the push is towards effective industrial- scale production technologies that will make nanofibres and what's being developed from them in laboratories commercially viable.
The biopolymer revolution that was well underway in 2013 has, it must be said, stalled somewhat, because the continued low oil price is curbing the need for drastic developmental action. Nevertheless, biopolymers are poised to have a tremendous impact on the fibres and fabrics of the future. Oil still won't last forever – and certainly not at $40 a barrel.
Technical fabrics are proving central too, to the global push to replace steel and gain fuel efficiency in the car industry, following the success of fibre-based composites in the latest Airbus and Boeing planes. They are also crucial to the unbelievably long composite wind turbine blades now being put into operation.
On the technology front, the tremendous advances in digital printing claimed the spotlight at the 2015 "textile machinery Olympics", ITMA 2015 in Milan, while 3D printing, or 'additive manufacturing' has attracted considerable media attention recently, promising a radical approach to making just about everything – and without waste too.
Fifteen years ago, however, it was being predicted that by now, everyone would own at least one "talking t-shirt", given the rapid advances in the integration of electronics and textiles. The fact that this still hasn't happened may have dampened the media's appetite for smart fabrics somewhat, but this story is far from finished.
Away from the headline-grabbing stories, many advances have simply contributed to making clothing more comfortable, as well as functional, or to improving industrial, agricultural or construction processes.
While only representing the tip of a considerable iceberg in respect of the vibrant world of technical textiles, we hope you find this updated guide informative and useful – there's much more to discover at www.innovationintextiles.com.
TABLE OF CONTENTS
Smart Fibres
35,000-miles on a sugar cube
Commercial realities
Myriad applications
Cheaper new drugs
Dropping in soon
The third wave biofibre
Drug-loaded fibres for implants
Super cellulosics
Cellulose energy generators
Smart Fabrics
Towards a wearable future...
Peak+ performance
LED-embedded yarns
Driving down the cost
Biometric seating
Accordions of silicon
Tested in space
Fashion with 'Intel inside'
Easy with e-broidery
Superlight insulation
A swoosh and a splash...
Plasma protection
Universal plasma
Going mainstream
Digital creations
Expert weaving
'Nanoscopic shrink- wrap'
Topical treatments
Graphene-enhanced geotextiles
Composites
Advanced materials required
Nonwovens at BMW
Photochemical transformation
Total wind power
Naturally taking the load
BUY THIS PUBLICATION
You can buy this publication (PDF Format only) by following the instructions below.
Publisher: Inside Textiles Ltd (publisher of Innovation in Textiles)
36 pages, published in January 2017
Publication price: £35.00; €45.00; US$ 45.00
This publication is supplied in PDF format via email and can be purchased by credit card or via PayPal.
This publication is not available for instant download.
To buy this publication, please select the button below or email [email protected].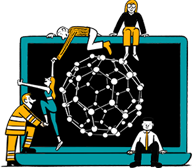 Business intelligence for the fibre, textiles and apparel industries: technologies, innovations, markets, investments, trade policy, sourcing, strategy...
Find out more