17th June 2019, Latham, NY
New addition to PrimaLoft global marketing team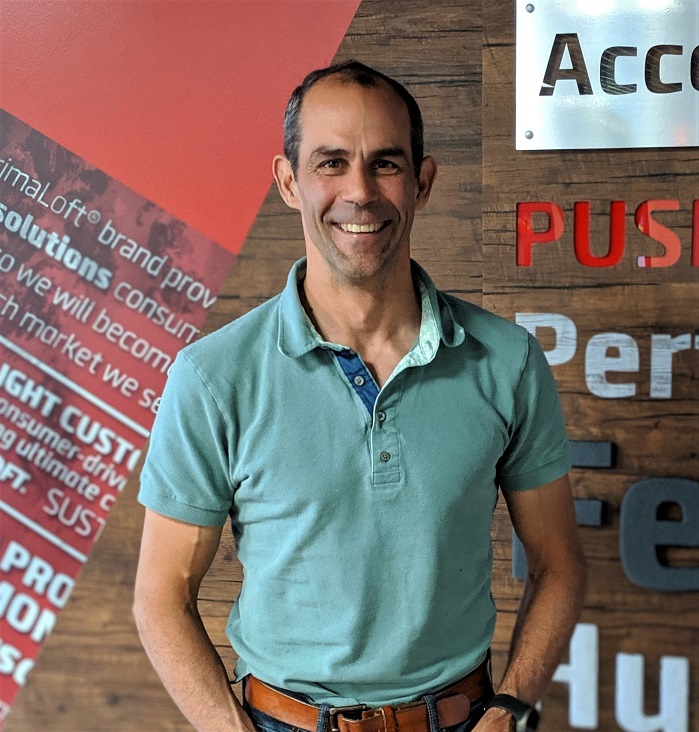 Jim Frazier, Senior Vice President, Global Marketing at PrimaLoft. © PrimaLoft
PrimaLoft, a leader in advanced material technology, has named industry veteran Jim Frazier as new Senior Vice President, Global Marketing. "We are thrilled to welcome Jim to the PrimaLoft team," said Mike Joyce, PrimaLoft President and CEO. "Jim is well-versed in product design, product development, market positioning and go-to-market strategy. His experience is an ideal fit for the direction we are taking our company and our focus on strategic growth in multiple segments within our industry."
Frazier is a seasoned veteran of the outdoor apparel, soft goods, and hard goods space. Most recently, he served as Vice President of Product for United Sports Brands, a collection of several brands including Nathan Sports, Shock Doctor, McDavid, Cutters, and XO Athletic. Previous to USB, Frazier was director of product development at JDK Design, providing product design services for brands such as Burton Snowboards, Patagonia, Nike and many more.
"I'm looking forward to working with the talented team at PrimaLoft to further establish the brand as the experts in advanced material technology and the leader in setting sustainability forward within the industry," said Mr Frazier.
In addition to his professional accomplishments, Mr Frazier also boasts a track record of athletic achievement, with stints on the US Running Biathlon National Team, Biathlon World Cup Team, United State Biathlon Team and participation in Olympic Team Trials in 1988, 1992 and 1994. He will oversee global business development, product positioning and brand building across multiple industry segments.
PrimaLoft is an advanced material technology company based in Latham, NY, with offices in Munich, Germany and Xiamen, China. The PrimaLoft brand delivers products that are used in the top global outdoor and fashion brands, home furnishings, work wear, hunting and military applications.
PrimaLoft insulation was originally developed for the US army as a water-resistant, synthetic alternative to down. Today, the brand is recognised as a benchmark in the outdoor industry for providing unsurpassed comfort in any condition.
This article is also appears in...