Fibre producer Lenzing is launching a new eco fibre called EcoVero which it says is helping it achieve the next milestone in its sustainability journey by offering eco-friendly viscose with the lowest environmental impact in the industry*, setting a new industry wide benchmark.
"The environmental awareness of consumers has been growing steadily over the last decade, more recently in the fashion and textile industry. Textile consumption is expected to double by 2025, and the industry is anxiously looking for more sustainable solutions with minimal eco-footprint. Achieving low environmental impact requires developing eco-friendly raw materials and a sustainable manufacturing process," the Austrian company said in a press statement today.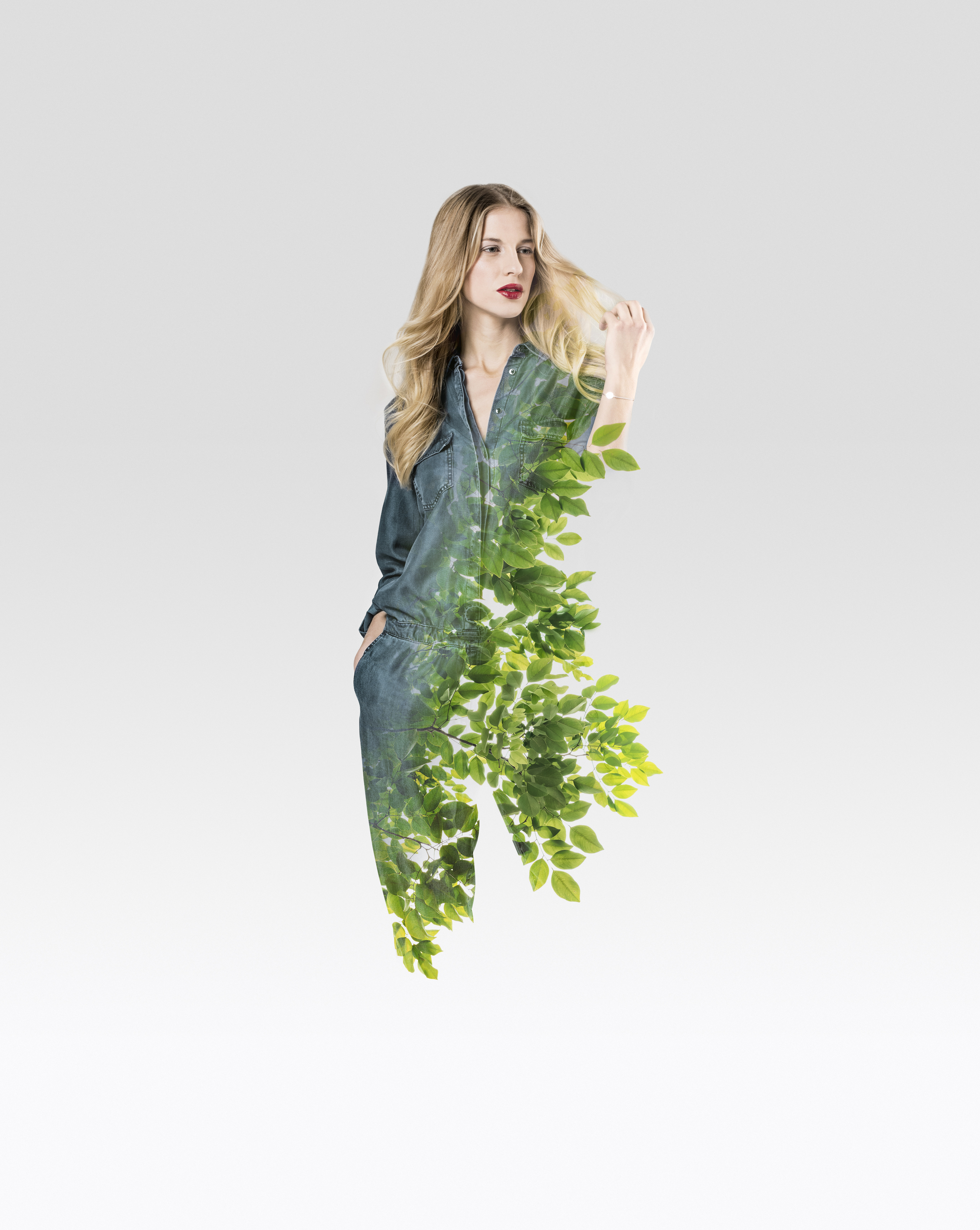 Lenzing says it is addressing this unmet market need for more sustainable viscose by launching EcoVero fibres that set a new industry standard in sustainable viscose based on three pillars: the use of sustainable wood sources (FSC or PEFC certified), an ecological production process (significantly lower emissions and water impact than conventional viscose), and full supply chain transparency by identifying EcoVero fibres in the final product.
Sustainable wood sources
EcoVero fibres are made from wood, a natural and renewable raw material which, according to Lenzing comes from sustainable forestry plantations that are certified by industry-leading associations such as FSC. Lenzing has a comprehensive wood sourcing policy that it says "goes above and beyond the call of duty to ensure that the most sustainable wood sources are used for viscose production."
Lenzing says it enforces strict environmental standards during viscose production and has invested millions over the years to achieve an eco-friendly production process. For example, Lenzing's viscose production sites where EcoVero fibres are produced comply with the stringent guidelines of the EU Eco Label, a world-leading environmental manufacturing standard, the company adds.
The EU Eco Label is a sign of environmental excellence and is awarded to products and services meeting high environmental standards throughout their lifecycles: from raw material extraction to production, distribution and disposal. In addition, Lenzing says, its flagship viscose production site in Austria uses a significant amount of renewable bio-energy in the manufacturing process.
Full supply chain transparency
Lenzing is keen to emphasize EcoVero's transparent supply chain. "With EcoVero fibres, Lenzing launches one of the most environmentally friendly viscose fibres. A special manufacturing system enables us to identify EcoVero fibres in the final product, long after the textile processing and conversion steps. Thus, retailers and brands are fully assured that they are indeed incorporating the eco-friendly viscose, and not a generic market viscose," it says.
"With this special identification technology for EcoVero fibres, we are supporting the trend in the fashion industry towards greater transparency. It is becoming increasingly important to know where the products come from and which path they have covered," Robert van de Kerkhof, Chief Commercial Officer, explains.
EcoVero fibres offer an extensive marketing service package and are part of Lenzing's Branding & Licensing Program. Fabrics containing EcoVero fibres can be certified at the company's in-house certification centres in Europe and Asia.
The new fibres will be launched at the global textile trade shows from this autumn onwards. "Right now, the sampling phase has started and special customers are developing products using EcoVero fibres," Lenzing concludes.
*1 Sustainable Apparel Coalition, The Higg MSI: URL msi.higg.org/page/msi-home status: 22.05.2017
This article is also appears in...