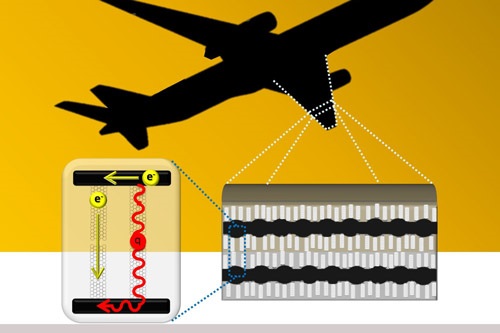 Advanced technology that could enhance both the electrical and thermal conductivity of conventional composite materials has been developed following a collaboration between the universities of Surrey and Bristol, together with aerospace company Bombardier.
The wider application of carbon fibre composites, the researchers say, has so far been hindered by inherently poor electrical and thermal conductivities, but growing nanomaterials – specifically carbon nanotubes – on the surface of the carbon fibres, makes it now possible to impart these necessary properties.
This article is also appears in...