Industry Talk
New hemp and cotton Clean Fibre Initiative
Clean Fibre Initiative is a collaborative research project to improve the production of natural fibre crops in Canada and around the world.

5th July 2018
Innovation in Textiles
| Montreal
Earth Alive Clean Technologies (EAC), a leading Canadian clean-tech company, developer and manufacturer of state-of-the-art microbial technology-based products for sustainable agriculture and mining, has announced the launch of the Clean Fibre Initiative, a collaborative research project to improve the production of natural fibre crops in Canada and around the world.
Hemp is a fibre crop that is experiencing rapid expansion in North America and around the world. Legislative changes are making it easier for farmers to produce hemp, and it is an excellent option for crop rotation. Hemp has lower water requirements than other fibre crops; it is also highly regenerative for farm soils. Scaling up hemp production will require not only increasing the number of acres, but also maximising crop yield and quality. Sustainable crop nutrition will be key, the company explains.
Cotton is one of the most widespread natural fibre crops, but its environmental impact is under growing scrutiny. With 30 million acres of cotton grown around the world and the serious challenges it poses such as soil degradation, water depletion, and pesticide contamination, cotton growers are in need of new tools and approaches that protect soil quality, while maintaining crop productivity.
"We put soil health at the centre of our work and we are confident that our Soil First platform will allow producers to improve the productivity of their fibre cultures, while reducing the net impact on the environment," said Michael Warren, CEO, Earth Alive. "By involving existing growers in the development of application protocols and in the evaluation of our products, we can monitor crop performance across a range of factors that are important to them. We are also looking at hemp seed and oil production. Additionally, one of our sites will monitor the changes in cannabidiol ("CBD") levels in the plants; with legislative changes underway CBD extraction derived from hemp is expected to increase significantly in the future."
Earth Alive currently has hemp trials underway with conventional and organic growers in Canada, as well as the US. Cotton trials are underway in Peru and Burkina Faso. Earth Alive is calling for more producers to join the initiative. Participants will establish Clean Fibre Initiative trial sites on their commercial plantations and Earth Alive technical staff will monitor and evaluate the plots throughout the initiative.
"Sustainable agriculture isn't just about producing nutritious food to eat, it's also about producing safe and environmentally responsible clothes to wear," said Simon Neufeld, Chief Agronomist, Earth Alive. "Fibre crops are an important revenue generator for farmers all over the world and we are focused on developing new technologies that will build and protect the soil to allow farmers to continue growing these crops for generations to come."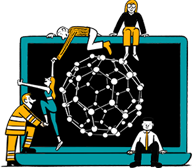 Business intelligence for the fibre, textiles and apparel industries: technologies, innovations, markets, investments, trade policy, sourcing, strategy...
Find out more