9th March 2018, Cincinnati, OH
New Pampers range made with 0% chlorine bleaching
Pampers, a part of The Procter & Gamble Company, has announced a new line of diapers and wipes made with premium cotton and other thoughtfully selected materials, stylish prints, and featuring the Pampers protection. The company says the new Pampers Pure Collection started with Sara Giovanni, a scientist at Pampers.
After giving birth to twin girls, she couldn't find an option that had everything she was looking for in diapers and wipes for her daughters. "Motherhood made me very aware and focused on each and every decision I made for my girls. As my choices shifted towards more naturally-inspired products, I found the current diaper and wipe options were just not cutting it," she said. "I was craving an option that would deliver on protection and performance while also reflecting my lifestyle choices, and I knew my job at Pampers put me in a unique position to help."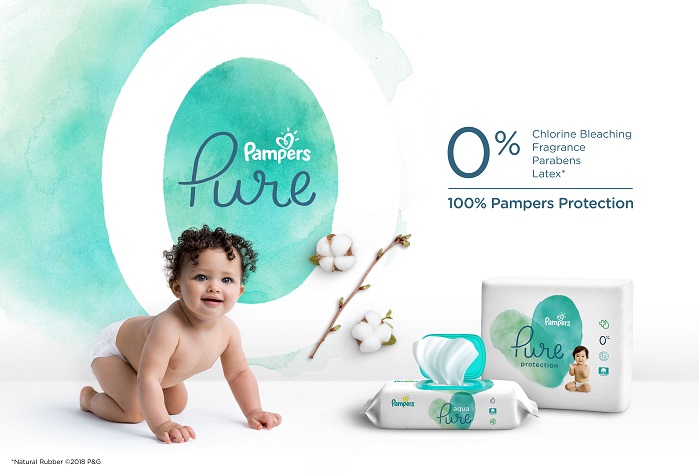 Inspired by her own experience, Sara made it her mission to help create a Pampers diaper offering that was made with premium cotton, plant-based and other soft materials, protected against leaks just like Pampers, and looked stylish. This became the inspiration behind the new Pampers Pure Collection, made with 0% chlorine bleaching, fragrance, parabens and featuring 100% Pampers protection.
Pampers Pure Protection
Pampers Pure diapers and wipes are made without chlorine bleaching, fragrance, lotion, parabens, natural rubber latex and the 26 allergens identified by the EU. They are also dermatologically tested and clinically proven hypoallergenic and gentle for baby's delicate skin, and are made with Pampers leakage and dryness protection
Pampers Pure Protection diapers are also independently reviewed and accredited as skin safe by the Skin Health Alliance. Each size option of Pampers Pure Protection diapers features different prints (llamas, corgis, and sloths), and the Wetness Indicator.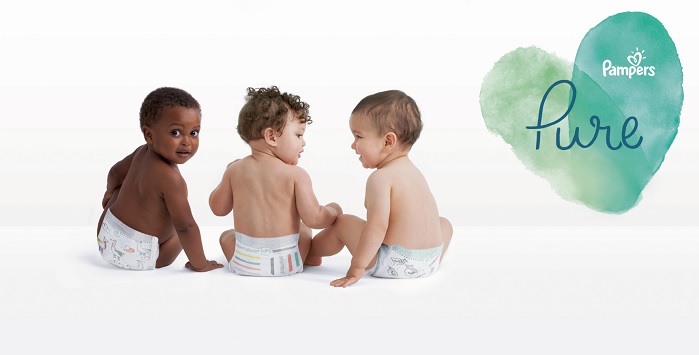 Pampers Aqua Pure wipes are designed to give parents Pampers' highest water content wipe while still delivering outstanding skin protection. The wipes are crafted with carefully-selected ingredients including 99% pure water and a touch of premium cotton, making them safe and soft even on delicate newborn faces, hands and bottoms, according to the manufacturer.
Complete package
"Parents rightfully expect it all, and yet when it comes to the diapers and wipes category, many have been forced to compromise," said E. Yuri Hermida, P&G NA VP Baby Care. "We've talked to thousands of parents and heard that while today's natural category diaper and wipe options provide certain qualities parents desire, they struggle to find a product that delivers the leak protection, style, and features they're looking for in one complete package."
"In fact, of the 57% of moms who use natural products for their babies, only 3% buy natural diapers most often. We're excited to extend our product offerings with our new Pampers Pure Collection to provide parents another trusted option for their babies."
The Pampers Pure Collection holds itself to the same safety standards as all Pampers products.
This article is also appears in...