INDA, the Association of the Nonwoven Fabrics Industry, has awarded the 2015 RISE Durable Product Award to Fitesa Simpsonville for advancing nonwovens technology in a new nonwoven material made entirely from plant-based materials for the hygiene and personal care markets.
Fitesa 100% Biobased Spunbond was selected for the prestigious award from three other finalists based on votes from attendees and other INDA members at INDA's Research, Innovation & Science for Engineered Fabrics Conference (RISE) & N3M Conference that took place from 9-12 February in Miami, FA.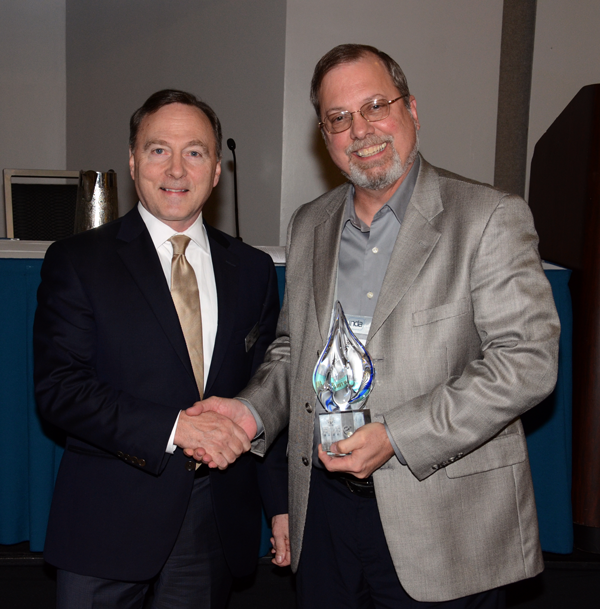 The RISE Durable Product Award is presented to a durable nonwoven product chosen for their innovative use of nonwoven fabric and/or technology that is commercially sold and used in the consumer or industrial marketplace.
Commitment to performance
"We are pleased to be recognized by INDA for our collaboration with Braskem and NatureWorks to develop a product that highlights and supports Fitesa's commitment to performance and sustainability by replacing traditional petrochemical based materials with renewable products made from plants," said Ray Dunleavy, Fitesa Marketing, Strategy, and Business Development Director.
The fabric's sheath/core bicomponent configuration contains two biobased polymers and features extreme softness and robust strength. This spunbond material is said to offer a sustainable alternative to customers in such diverse applications as agriculture and landscaping, industrial wipes, as well as disposable soft goods.
Sustainable product options
The production of both the Braskem's I'm green 100% biobased polyethylene and NatureWorks naturally advanced 100% biobased Ingeo polylactide used to make the new fabric provide significant carbon footprint reductions by removing CO2 from the atmosphere, INDA reports.
The companies were motivated to launch the product by increased consumer interest in green and sustainable product options, growing demand for products produced with renewable resources, sustainability initiatives by large consumer product companies and pricing volatility of petrochemical-based polymers.
The other finalists for the 2015 RISE Durable Product Award were Conversion Technologies International's CT melt blown filter cartridges, Louis P. Batson Company's elliptical needle loom Ellittica, and Polymer Group's highly breathable AAMI 4 Laminate.
This article is also appears in...