Fibres/​Yarns/​Fabrics
New studies confirm Vestex fabric's effectiveness
New data shows Vestagen's Vestex repels fluids and reduces pathogen bioburden on the fabric by more than 99% compared to conventional scrubs.
7th December 2017
Innovation in Textiles
| Orlando, FL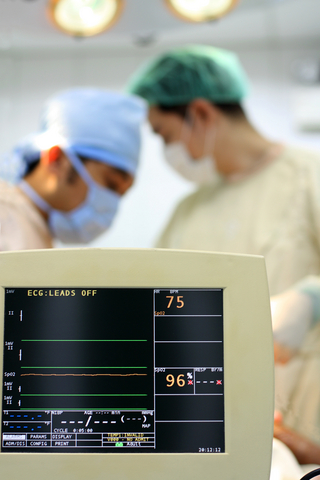 Vestagen Protective Technologies, which develops and markets Vestex Active Barrier fabric healthcare uniforms, lab coats and patient garments, has announced that the protective properties of Vestex will be discussed in two scientific presentations at the upcoming Institute for Healthcare Improvement (IHI) 2017 National Forum on Quality Improvement in Health Care conference, held next week in Orlando, FL.
The presentations describe the results of studies conducted by independent laboratories that analyse key protective properties of Vestex healthcare garments. The studies show that Vestex effectively repels fluids and reduces the bioburden of certain tested multi-drug resistant microorganisms on the fabric by more than 99% compared to conventional medical scrubs, the manufacturer reports.
Fluid repellency effectiveness
Healthcare workers routinely experience unanticipated exposures to potentially hazardous fluids, including body fluids such as blood or urine, or hazardous drugs such as chemotherapeutics. One study being presented at the IHI Forum addresses unanticipated exposures by assessing the fluid repellency effectiveness of conventional healthcare uniforms and Vestex active barrier uniforms. Three well-accepted standard AATCC testing methods were conducted on each set of garments by an independent ISO-accredited fabric testing facility using simulated body fluids and hazardous drugs.
The study results show that the fluid repellent effectiveness of the Vestex garments was superior to the conventional healthcare uniforms for all test and simulated fluids. The conventional uniforms failed to repel the fluids in all three tests and were deemed non-protective, while the Vestex garments successfully repelled all the tested fluids.
While Vestex is not intended to replace PPE (Personal Protective Equipment) when fluid exposures are anticipated; based on these findings, the authors recommend that healthcare professionals should evaluate replacing traditional scrubs with active barrier garments, such as Vestex, as an additional way to minimise their everyday risks from unanticipated fluid exposures.
Durability of active barrier garments
Healthcare workers are also routinely at risk of exposure to microorganisms capable of transmitting disease. Current worker uniforms have been shown to rapidly acquire and retain microorganisms during the work shift. The second study was designed to assess the effectiveness and durability of Vestex active barrier garments compared to conventional healthcare worker uniforms in reducing the bioburden of certain tested multi-drug resistant microorganisms on the garment.
Scientists at an IAC-certified antimicrobial testing laboratory used the Splatter Fabric Challenge (SFC) assay to test the antimicrobial efficacy of Vestex and conventional healthcare worker uniforms against common healthcare-related microorganisms, including the gram-positive bacteria Enterococcus faecium (VRE) and the gram-negative bacteria carbapenem-resistant Klebsiella pneumoniae (KPC) and Acinetobacter baumannii. The SFC test has been shown to accurately simulate worst case, real-world microbial transmission mechanisms encountered with textiles during normal use in healthcare environments. Antimicrobial effectiveness was tested at 0, 15, 30 and 60-minute time intervals in new garments and after 30 and 50 wash/dry cycles.
This study results show that Vestex garments were much more effective than conventional uniforms at reducing the bioburden of the three multi-drug resistant organisms on the fabric. Vestex demonstrated rapid bioburden reductions of greater than 99% on the garments at all four intervals compared to conventional uniforms. The effect was also durable--there was minimal loss of antimicrobial efficacy after multiple wash/dry cycles.
Additional scientific evidence
These data are consistent with previous laboratory and clinical studies conducted on the bioburden reduction efficacy of Vestex fabrics for multi-drug resistant organisms. "These new studies conducted by respected independent laboratories provide additional scientific evidence that our Vestex Active Barrier garments can help protect workers and patients from unanticipated exposures to the potentially dangerous fluids and microorganisms that are common in healthcare settings," said Ben Favret, founder and President of Vestagen.
"The findings align well with previous studies of the protective qualities of Vestex and reinforce why Vestex was recently awarded the coveted Innovative Technology designation from Vizient, the largest member-driven healthcare performance improvement company in the US. We are proud that these results are being presented at the 2017 IHI Quality Improvement Forum, one of the premiere venues for promoting quality and safety advances in the healthcare sector."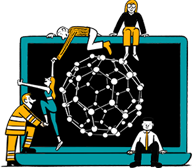 Business intelligence for the fibre, textiles and apparel industries: technologies, innovations, markets, investments, trade policy, sourcing, strategy...
Find out more