23rd August 2018, Beaver Dam, KY
New WPT Nonwovens facility now operational
WPT Nonwovens, a manufacturer of nonwovens for the hygiene, medical and industrial markets, has announced opening of its new facility in Beaver Dam, Kentucky. This property, which was once the abandoned Nestaway plant, has been transformed into a new state-of-the-art nonwovens manufacturing facility.
"As a nationally recognised manufacturer and distributor of nonwoven materials for a wide range of commercial and consumer products, we are excited for the growth opportunity this new facility provides," the company reports.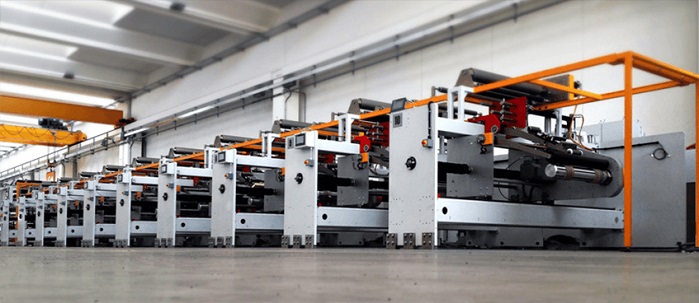 The new facility has provided WPT Nonwovens with 100,000,000 square metres of capacity, ample room for the addition of a new A. Celli Nonwovens Spooling Line. This new equipment addition expands our production capabilities with the ability to produce high volumes of Air Through Bond (ATB) nonwoven fabric for manufacture of hygiene and personal care nonwovens.
"Our A.Celli spooling line is capable of production speeds of up to 2,600 ft/min and spooling widths from 0.5 inches up to 6.5 inches guaranteeing maximum flexibility and throughput. It is also capable of being customized to the specific requirements of the web being processed. The spooling machine features 6 heads with automatic master roll loading and discharge of finished rolls," the company explains.
"With our new facility and spooling line up and running, we are currently accepting trial orders and welcoming prospective customers to tour our operations. In the days ahead, we will continue to ramp up our new operations to meet the growing demand for domestically sourced quality nonwoven fabrics," the manufacturer continues.
"This new growth is not only exciting for WPT Nonwovens, it has also been a boon for the Beaver Dam community. The new WPT Nonwovens facility means a robust new source for economic growth. It also means a significant amount of new job opportunities for those in the area. We have already hired many new team members and are continuing to accept applications."
This article is also appears in...