11th January 2017, Migdal Haemek
Nilit to discuss ready-to-wear consumer shifts at Texworld USA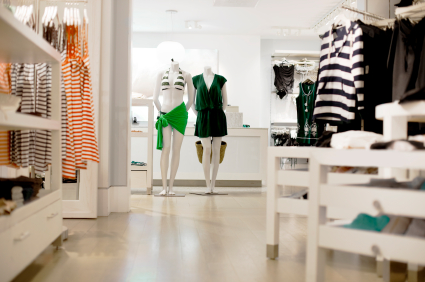 Nilit, a leading manufacturer of polyamide (nylon) 6.6 yarns for apparel applications, will discuss how consumer trends are disrupting the marketplace, transforming the way we shop at the upcoming Texworld USA trade fair, which takes place from 23-25 January at the Javits Convention Center.
Judith A. Russell, Nilit's Global Marketing Strategist, will lead a lively panel discussion entitled Disruption. Transformation. Growth. How consumer trends are disrupting the marketplace, transforming the way we shop, and presenting growth opportunities to savvy apparel suppliers and brands.
The presentation, which is part of the Texworld USA Seminar Series organised by Lenzing, will take place at Texworld on the first day of the event.
Rapid transformation
The apparel industry is undergoing the most rapid transformation since the advent of ready-to-wear. Smart-phone toting consumers, empowered by new shopping apps, have become more knowledgeable and demanding than ever. Many are eschewing shopping, choosing instead to rent, share, and swap clothes. Traditional fashion media have lost power to Facebook, Instagram, Pinterest, bloggers, and other social media.
Despite cutthroat promotional tactics, traditional retailers cannot seem to stop the decline in brick and mortar traffic, resulting in the biggest rash of bankruptcies, store closures, and mall repurposing since the Great Recession.
At the same time, increased competition from global retailers expanding into new markets and the continued explosion of online shopping outlets indicate that the oversupply of retail space and inventory will not resolve anytime soon. Not surprisingly, suppliers and brands are struggling to make sense of it all.
Nilit's Judith Russell and other industry experts will lead a dynamic discussion about the major consumer shifts causing today's transformation and how suppliers and brands can find growth opportunities in the "new normal".
Nilit
Nilit is a leading producer and marketer of high-quality type 6.6 nylon fibres for apparel fabrics and other products. Headquartered in Israel, Nilit has manufacturing and marketing operations in key regions worldwide including Europe, USA, Turkey, Latin America, Asia Pacific and China.
With expertise in polymerisation and compounding, as well as spinning and texturing, Nilit offers a comprehensive range of products and services for apparel and engineering thermoplastics applications.
This article is also appears in...