Nonwovens/​Converting
Award for clean-sheet rethink of the facemask
The core combines a high-performance filter and lens in an interchangeable cartridge, with nearly three times the surface area of a disposable N95 media.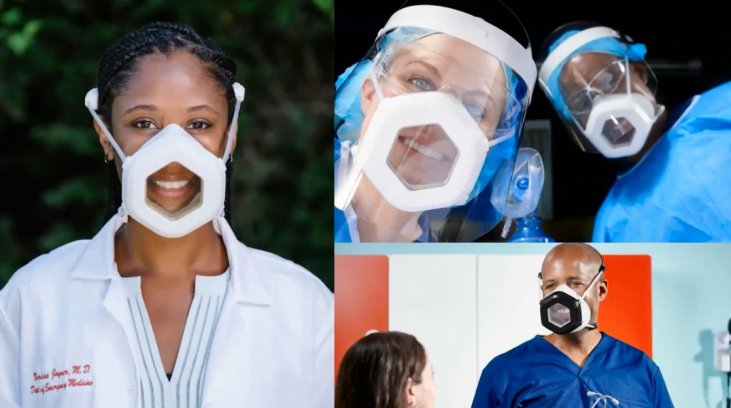 6th October 2021
Innovation in Textiles
| Cary, NC, USA
Canopy, based in Katonah, New York, claimed the Innovation Award at the recent INDA Rise nonwovens industry conference (September 28-30) for its Canopy Respirator.
The company was formed in direct response to the facemask shortages of 2020 by Joe Rosenberg, who assembled a disparate team of experts from different fields to work on eliminating the discomfort, cost and waste associated with N95 respirators.
The resulting Canopy Respirator is very different to existing products.
Its patented core combines a high-performance filter and lens in an interchangeable cartridge, fitting nearly three times the surface area of a disposable N95 media into a transparent, no-fog, scratch-resistant lens. Designed for durability, protection and breathability, the core provides considerably more space to breathe without requiring impractical UV-C or Bluetooth assistance.
Its two-sizes-fit-all, form-fitting seal is made from platinum-cured silicone and has undergone extensive biocompatibility testing to ensure it doesn't irritate the skin – even after a twelve-hour shift. Specially-designed wings and and an under-the-chin design maintain an air-tight seal, allowing the werarer to smile fully.
The straps have been designed to address top clinician complaints. A splash-guard shields the core from direct exposure to fluids, while cantilevered silicone tubes do not touch the face, leaving space for eyewear instead of causing skin abrasions.
Canopy is a 100% thermoplastic product based entirely on mechanical filtration, with no electrostatic requirement and is constructed from feather-light yet ultra-strength materials that are simple to wipe down with common disinfectants.
"Our respirator has been tested for 480 hours of use and showed no degradation in that time," Rosenberg said during the RISE conference. "In clinical settings, electrostatically-charged masks can degrade and when they need to be cleaned, half of the filtration effect can disappear. We'd like to thank INDA for advocating domestic PPE production, and INDA member companies who have played a key role as our partners – notably Tri-Dim Filter Corpration and Eastman – in making the product a reality."
Other nominees for the RISE Innovation Award were John Mansville for its Evalith 1000 series, formaldehyde-free, high bio-carbon content binder formulation, and TiGuard, for its fibre coated, heat sealable, breathable, hybrid membrane protective fabric.
The RISE event was co-organised by INDA, The Nonwovens Institute and North Carolina State University.
The programme focused on nonwoven material science developments, sustainability, increasing circularity, promising innovations, process and material innovations, government/NGO challenges to single-use plastics, machine-assisted-learning, the development of biopolymers and market intelligence.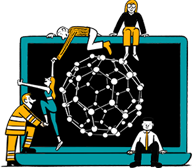 Business intelligence for the fibre, textiles and apparel industries: technologies, innovations, markets, investments, trade policy, sourcing, strategy...
Find out more