Nonwovens/​Converting
Bast fibres for European nonwovens
Company's fibres have been successfully qualified on the spunlace systems of both Trützschler and Andritz, at both pilot and commercial scale.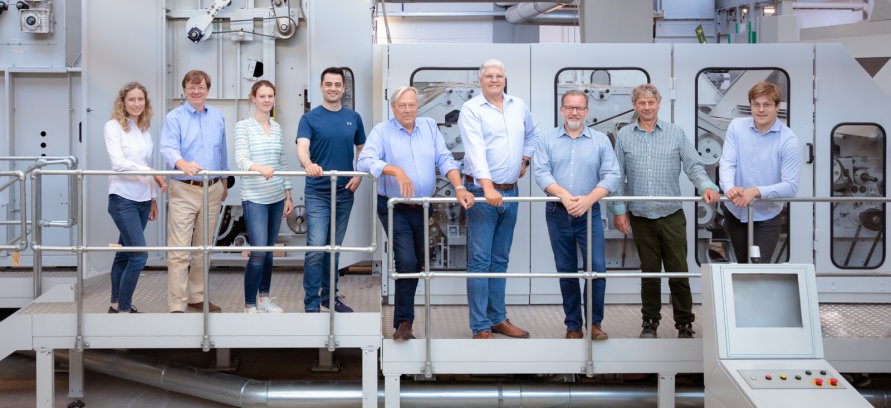 16th December 2021
Innovation in Textiles
| Tönisvorst, Germany
Bast Fibre Technologies (BFT), headquartered in Victoria, Canada, has commissioned a first-of-its-kind dry fibre processing line at the plant of Faser Veredlung Tönisvorst (FVT) which it acquired in October.
The purchase of FVT, located in Tönisvorst, near Düsseldorf in Germany, is enabling BFT to immediately increase capacity to meet customer demand for its sustainable bast fibres from the nonwovens industry. The facility is also ideally equipped for rapid prototyping – from 100g to 1,000kg – and product development of novel fibre modifications to develop natural fibre solutions that meet customers' specific requirements.
With over twenty years of fibre processing experience, FVT is located within close proximity to both major European centres for bast crop cultivation and nonwoven fabric producers. Its acquisition follows BFT's strategy of establishing low carbon, regional supply chains by sourcing, producing, and selling within specific regions.
BFT currently has two brands – Sero multi-purpose hemp and Noval linen. Hemp is supplied in slightly thicker micron for a more abrasive hand feel, while Noval is very soft, for a cloth-like feel in nonwoven wipes with moisture management properties.
At this week's Go Wipes conference, originally scheduled to take place in Amsterdam but reverting to online on December 13 and 14th, Jason Finnis, BFT's CTO, observed that there is a move towards cellulosics for nonwoven disposables, but suggested this may eventually just be replacing one problem with another, resulting in issues such as a loss of biodiversity, soil erosion and increased greenhouse gas emissions – especially since wood-based fibres are also being widely adopted in textiles for apparel and the packaging industry.
"Bast crops are a high biomass annual crop that can alleviate the growing pressure on global forest resources while absorbing carbon, revitalising soils and preserving biodiversity," he said. "They are easy to grow and will grow in any climate where soy and corn grows. The lead time is 100 days from the planting to the fibre and these are both summer and winter crops. An acre of land will yield around 1,000 kg of dry fibre.
BFT operates in the space between bast fibre decorticators and nonwovens manufacturers, to provide the industry with carefully individualised and standardised fibres that meet the specific needs of nonwovens producers, cleaning and removing any contaminents, adding and modifying characteristics, with well over 100 critical control points in its processes.
"We are routinely contacted by brands looking for fibre solutions to specific end-product requirements, and in a perfect position to funnel these developments through the nonwovens supply chain," Finnis said.
The company has been filing patents since 2018 and in 2020 licensed far-reaching global patents from Georgia-Pacific related to incorporating any bast fibre produced, on any nonwoven platform.
The company's fibres have been successfully qualified on the spunlace systems of both Trützschler and Andritz, at both pilot and commercial scale, and proven to be 'plug and play' and bale-for-bale substitutes for viscose, lyocell, polypropylene or polyester.
"Recycling is not an option for nonwoven single-use plastics and our fibres offer soil-to-soil circularity instead," Finnis said. "We are just finalising an LCA and confident our fibres can sustainably outperform all others for nonwovens on the market. We will also shortly be announcing a further acquisition that will bring commercial production capacity to the USA."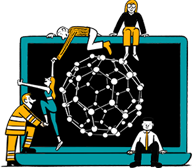 Business intelligence for the fibre, textiles and apparel industries: technologies, innovations, markets, investments, trade policy, sourcing, strategy...
Find out more