8th November 2018, Weinheim
Freudenberg's directly applied silicone adhesives at Compamed
Alongside foams with directly applied silicone adhesives, Freudenberg Performance Materials will also be presenting MDI-based PU foams and laminates with superabsorbent nonwovens, as well as activated carbon filters for stoma applications at Compamed 2018 in Düsseldorf, next week.
The company is a developer and manufacturer of multi-layer material constructions made from hydrophilic PU foams and hydroactive nonwovens. Freudenberg says its foams with a direct coating of silicone adhesives are significantly more efficient than the commonly used foams with a transfer coating. Wound dressings with a direct coating of silicone adhesives are much more flexible, adapt better to the wound bed and enable antibacterial preparations to perform their function more effectively.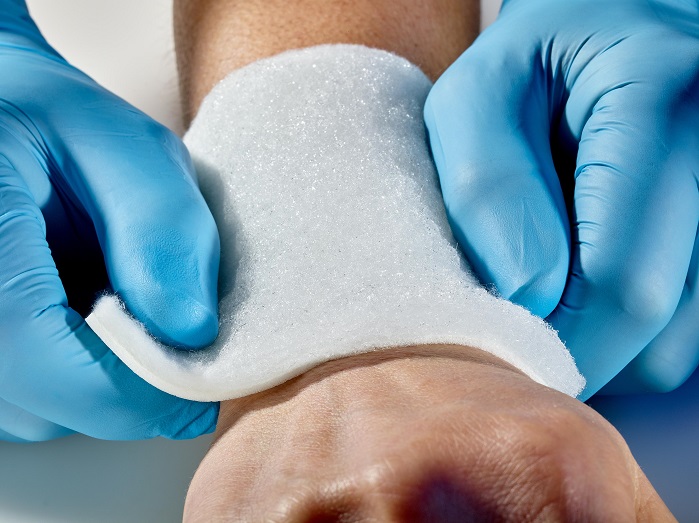 In addition, the reduction of production process steps and complexity saves energy, avoids waste and simplifies the supply chain, the company adds.
MDI-based PU foam
As a pioneer in MDI-based PU foams, Freudenberg offers an alternative to traditional TDI-based PU foams. When used as components of wound dressings for chronic venous leg ulcers, Freudenberg's MDI-based PU foams are said to absorb wound fluids faster, have a far higher retention capacity and significantly increased strength.
Laminates
Freudenberg offers customers laminates made of hydrophilic PU foams and hydroactive nonwovens, which the company produces in series under ISO 13485 conditions.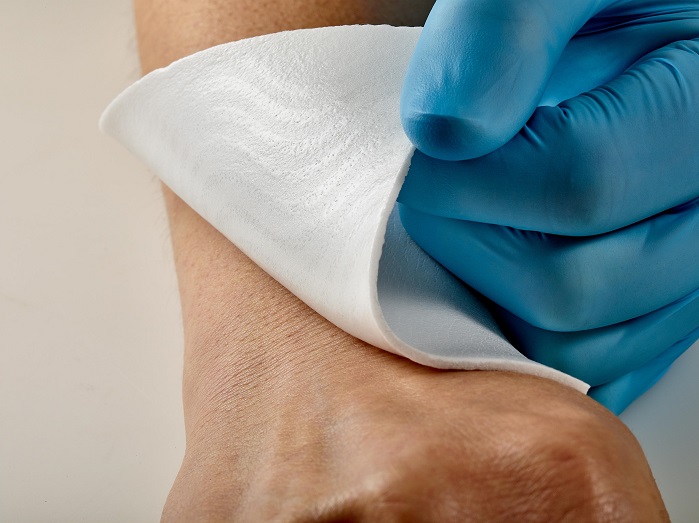 In this process, Freudenberg combines the foam and nonwoven components, which is designed to improve the absorption and retention properties of the wound dressings. When specifying the components, customers can choose between MDI- and TDI-based foams.
Activated carbon filter for ostomy bags
As an integrated part of ostomy bags, Freudenberg's high-performance activated carbon filters reliably bind unpleasant odours and thus improve the quality of life for ostomy patients. The company offers a number of variants, both in roll form and as finished products. These meet the special requirements of illostomy or colostomy products, for example.
This article is also appears in...