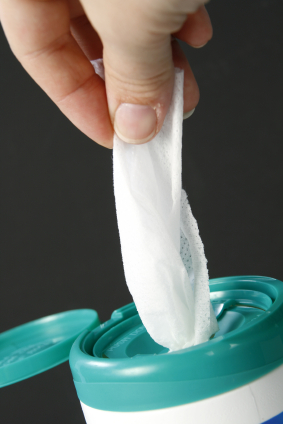 Flushable wipes are projected to grow at over twice the rate of all nonwovens and all nonwoven wipes through to 2020, according to Smithers Pira, a leading authority on the packaging, paper and print industry supply chains.
The flushable wipes market continues to grow at an elevated rate despite a slow growing global economy and a nonwovens market which has also slowed as a result. In 2015, flushable wipes accounted for US$ 1.4 billion in sales, which is a significant increase from US$ 796 million in 2010. Projections are for sales to increase further to US$ 2.7 billion by 2020, the organisation reports.
The sale of flushable wipes is driven by convenience, hygiene, performance, cost and consumer eco-perception. The selection of nonwoven substrates for flushable wipes is driven by concerns about current and potential regulations, as well as the supply/price of raw materials. Other key drivers and trends for this market include:
Sustainability
For important flushable wipe types, like adult moist toilet tissue, toddler toilet care, and feminine hygiene wipes, the combined convenience of disposal with the hygienic removal of the soiled wipe immediately from the household, is a major purchase driver.
Nevertheless, the consumer has demonstrated that the labelling of a poor performing or expensive wipes with "flushable" or "biodegradable" is not enough to drive sales. But for equal performing and value products, sustainability is perceived by the consumer as a sales driver. There is a global consumer trend to sustainable products; as economic stress is relieved, the consumer starts to buy again with their conscience. The developed regions will lead this movement, but even developing markets have consumer segments which value sustainability.
Changes in substrate choice
The choice and selection of nonwoven substrates for flushable wipes is changing and these changes are driven by concerns that historical problems with performance in wastewater systems will lead to unrealistic or excessively difficult governmental regulations.
"Flushable by size" products have caused problems in the US, in the Netherlands, United Kingdom, and Sweden. Equally important, petroleum based non-biodegradable fibres have been extremely volatile in price and supply.
Shift from 'flushable by size' to dispersible
One of the most important trends in flushable wipes is the move away from "flushable by size" to truly dispersible wipes. In 2001, Kimberly-Clark introduced Cottonelle Rollwipes. Kimberly-Clark's major branded and private label competitors countered with "flushable by size" products. Cottonelle Rollwipes failed to generate the projected rapid sales increases. Then, Kimberly-Clark first cut the massive advertising campaign, then eliminated the roll format and sold the wipe itself as a sheeted product in a tub, and finally actually gave up on the dispersible substrate, selling a moist toilet tissue in a tub which was "flushable by size".
Surprisingly, with only modest marketing support, the adult moist toilet tissue wipe segment grew. Today, this segment is the largest sub-segment in the personal care wipes market segment, a high value and growing segment.
The difference between 2001 and 2015 is that adult moist toilet tissue products from Kimberly-Clark, Procter & Gamble, and major private label converters today are dispersible, not "flushable by size". These products meet the INDA/EDANA guidelines on flushability.
Increased use of wood pulp and cotton
A second important trend is the increased use of wood pulp and cotton in flushable wipes. Wood pulp is, and has been, an obvious choice for cost reduction. Historically, airlaid has had an advantage in the ability to incorporate very high levels of wood pulp (commercial products at 85-90% wood pulp are common), while spunlace (and airlace) have been limited to around 50% wood pulp.
Today, 60-70% wood pulp spunlace products are commercial and Suominen's Hydraspun hydroentangled wetlaid product used in private label moist toilet tissue has almost 80% pulp. The new wetlace production lines being installed all over the globe also use high levels of wood pulp.
Change towards hydroembossing
A third important trend is the change from thermal embossing to hydroembossing. Hydroembossing has had disadvantages in processing speed, emboss quality in lightweight products, and has required capital investment. Price (volatility and magnitude) for polypropylene fibre led to a major move by nonwovens producers away from this fibre. Procter & Gamble, using spunlace produced with Fibervisions' trilobal polypropylene fibre, is one of the major holdouts.
This accelerated the move to hydroembossing. Hydroembossing does not include the thermal bonds usually caused by thermal embossing; these thermal bonds are usually irreversible in wastewater systems; hydroembossing is ideal for flushable wipes. Now, all natural fibre products are feasible, making biodegradability and flushability an easier target.
This article is also appears in...