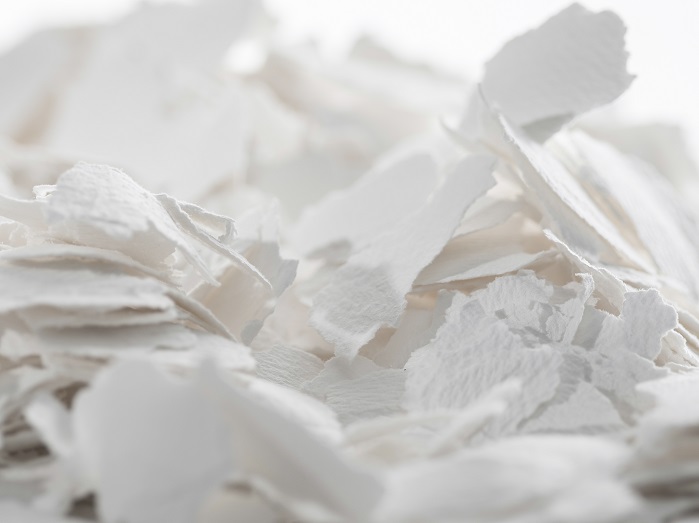 Lenzing's Veocel fibres originate from the renewable raw material wood created by photosynthesis and are certified bio based. © Lenzing
The Lenzing Group has appointed Jürgen Eizinger as the new Vice President of Global Business Management Nonwovens Division effective as of 1 March 2019. Mr Eizinger will be responsible for leading the development and implementation of a variety of business strategies with a focus on driving the awareness of the sustainability focused Veocel brand.
"Jürgen's extensive experience and industry knowledge will greatly contribute to Lenzing's nonwovens business and further bolster our leadership team," said Robert van de Kerkhof, Chief Commercial Officer of Lenzing Group. "With extensive industry experience, Jürgen will enable the Veocel brand to grow even stronger with a renewed focus on sustainability and circularity. Jürgen's global knowledge across sales, expansion strategy and analysis will position him well to bring greater value to Lenzing's nonwovens business."
Meanwhile, Wolfgang Plasser will advance Lenzing's devotion to quality assurance with his new role as lead of Global QM & TCS at Lenzing. Mr Plasser will build upon his 28-year of experience across technical and commercial aspects of the textile and nonwovens industries to focus on enhancing customer-centric quality management systems and sustainability initiatives.
"Together, Jürgen and Wolfgang will continue to foster Lenzing's leadership team and advance our industry leadership," commented van de Kerkhof. "Such positive changes will not only help strengthen collaboration with the industry value chain, but also pave the way for greater success for Lenzing in the long run. I am truly excited about the future projects in the pipeline for the Veocel brand."
Mr Eizinger is enthusiastic about his new role and is optimistic about the future. "Nonwovens is one of the fastest growing industries in the world and Lenzing, through our Veocel brand, has continued to deliver our brand promise and our strong commitment towards a more sustainable and circular future for the nonwoven segment," he said. "The Veocel brand will continue to play a bigger role in Lenzing's business, offering quality unmatched across the industry."
Lenzing's Veocel fibres are used for delicate purposes in body and health care. These fibres' top qualities, such as liquid absorption, make them an ideal ingredient for sanitary and baby care products, facial sheet masks, cosmetic pads, and all other kinds of wet and dry wipes. Converters and consumers value Veocel fibres for their outstanding liquid management qualities.
The fibres originate from the renewable raw material wood created by photosynthesis and are certified bio based, manufactured in an environmentally responsible production process. Veocel cellulosic fibres are certified as compostable and biodegradable and thus can fully revert back to nature.
This article is also appears in...