14th September 2017, Neenah, WI
Organyc feminine care line relaunched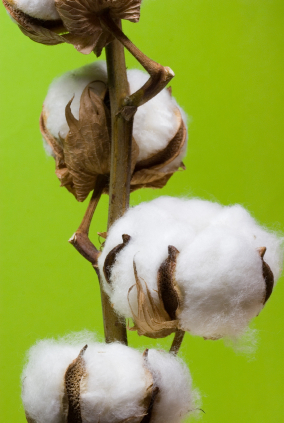 Corman USA, has announced a major relaunch of its Organyc feminine care line, made with 100% certified organic cotton. Organyc is now available for purchase at CVS Pharmacy nationwide, Amazon, and many other retailers in store and online.
Organyc feminine care brand claims to offer complete protection for both sensitive skin and unsurpassed absorbency and leak protection. In support of this relaunch, extensive radio and digital advertising is now underway along with a whole new website and tie ins with trade partners.
The complete line of Organyc feminine products – liners, pads and tampons – are all made of 100% organic cotton certified by the ICEA and the Soil Association. Organyc pads are made with a biological cotton-filtering surface and an absorbent, hypoallergenic and breathable cotton inner core. Organyc tampons are available in different absorbencies.
Organyc products have no perfume and no chlorine; they are free from: latex, dyes, super absorbent chemicals and wood pulp. They are wrapped in Mater-Bi, a biodegradable and compostable packaging material.
Leak and skin protection
The relaunch announcement was issued in conjunction with the release of findings from a longitudinal study that followed over 300 women who suffered from skin irritation in the vaginal area. The study revealed that when the women substituted 100% cotton products like Organyc pads for the brands they were previously using, 90% completely eliminated their skin irritation in three months or less.
"Up until now, there have been no feminine care products that address the sensitive skin needs of nearly 2/3 of women in the US,"said Marketing Manager for Corman USA, Rebecca Rich. "Corman's been specialising in designing and manufacturing personal care products made from cotton since 1946 and hold a number of patents in this area."
Study
The main objective of the study was to evaluate whether women who used 100% cotton pads like Organyc and who had self-described moderate to severe irritation, noticed an improvement in their intimate comfort level, and a reduction in discomfort and irritation. This was compared to using their regular, conventional feminine care pads.
The study was conducted by three leading gynecologists on a sample of 306 women who had self-described moderate to severe skin sensitivity issues with feminine care products. 105 gynecologists participated in the national recruitment of the women. The study demonstrated that the use of 100% cotton feminine care pads like Organyc reduced skin irritation by 90% within 90 days.
Based on the level of improvement achieved, 94% of the women in the study stated that they would change their current feminine care pad to use 100% cotton feminine care pads like Organyc.
This article is also appears in...