Nonwovens/​Converting
Recognition for three-in-one beauty mask
Actives in the formulations are free of water, preservatives and solvents.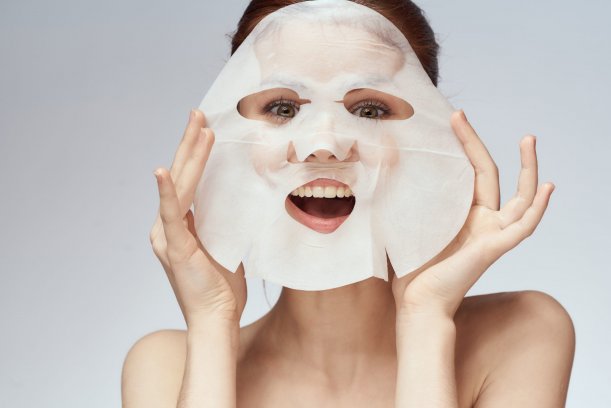 28th March 2023
Innovation in Textiles
| France
Eurowipes and Fibroline have been shortlisted for an INDEX 23 Innovation Award in the Finished Products category for their development of a multi-functional single-use cosmetic sheet mask which contains multiple active ingredients to provide differing benefits to separate areas of the face simultaneously.
The forehead area incorporates a purifying agent and an anti-ageing powder is integrated in the area around the eyes. Further active ingredients for hydrating and soothing are loaded around the mouth area of the mask. This concept can be further tailored to specific needs and the partnership has also resulted in advanced know-how for optimising the controlled release of the additives onto the skin for better efficacy.
The active products in the formulations are free of water, preservatives and solvents and contain minimal ingredients and the mask is 99.99% of natural origin with a vegetal-based support for a home compostable finished product, while the packaging is a recyclable paper-based sachet.
"Through our partnership with Fibroline we are combining our expertise in clean formulations with a dry impregnation process for products that are highly active and meet consumer expectations in terms of sustainability," says Virginie Lassagne, Eurowipes research, development projects and innovation director.
Fibroline, based in Limonest, France, has developed a portfolio of advanced technologies for achieving the thorough integration of dry functional powders into or onto the surface of fabrics via a high voltage generator and an alternating electric field.
This allows for the precise control of the powder distribution and a large range of both powders and substrate supports can be deployed. These are environmentally-friendly processes with extremely low energy consumption, involving no water or solvents.
For cosmetics and healthcare products the process guarantees accurate and uniform deposition, the ablity to integrate very small quantities of actives and to fully control their release.
Dry impregnation
Other innovations from these two companies imclude a make-up remover pad comprising a dry impregnated cleansing formulation combined with a natural nonwoven. The pad only needs wetting for activation just before use by the consumer, leading to a significant reduction in transportation costs – water typically accounts for 70% of the weight of wet wipes. The 100% recyclable product is instantly ready to use and importantly, cannot dry out after the pack of wipes is opened.
A dryly impregnated veil has also been developed for treating nappy rash which contains soothing and repairing active ingredients recognised both for their effectiveness and safety in baby care. The veil is suitable for both disposable and reusable diapers.
These products are part of the Eurowipes NEW (natural efficient wipes) range of wipes and sheet masks made with 100% natural and biodegradable cosmetic products.
Fibroline's S-Preg dry impregnation technology, involving no water and low energy, is being combined with the natural and preservative-free formulations developed by Eurowipes for the range. Pattern deposition allows additives to be precisely positioned as required.
The Eurowipes and Fibroline innovation teams are collaborating closely on a wide range of other products in development, to extend the NEW product range in the coming years.
Fibroline owns a large number of patents on its technologies to guarantee its customers reliable worldwide protection and is not an equipment manufacturer, instead licensing out its technologies and know-how. It has established technical co-operations with machine manufacturers, depending on machine specifications and targeted markets.
The winners of the INDEX 2023 Innovation Awards will be announced on April 18th, the first morning of the nonwovens show at Palexpo in Geneva.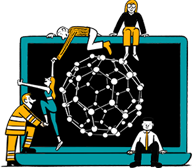 Business intelligence for the fibre, textiles and apparel industries: technologies, innovations, markets, investments, trade policy, sourcing, strategy...
Find out more