Nonwovens/​Converting
Suzano brings forward target for carbon capture
Target will be supported by expansion of company's forest covering with an uplift in commercial planting operations and setting aside new designated conservation areas.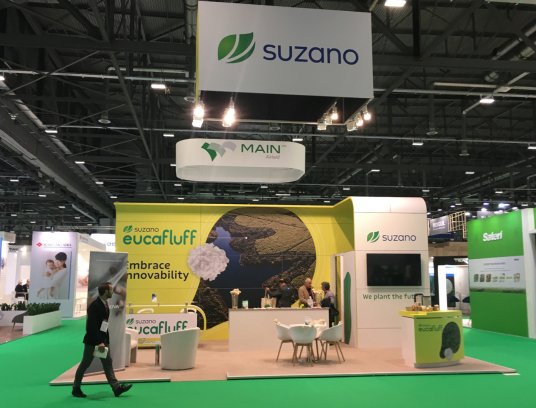 25th October 2021
Innovation in Textiles
| Geneva, Switzerland
On Friday (April 22nd), the last day of the INDEX nonwovens show in Geneva, Suzano, the world's leading eucalyptus pulp producer, announced it was bringing forward its goal to remove 40 million tons of carbon from the air by 2030 to 2025.
The new five-year target will be supported by the expansion of the company's forest covering which will involve both an uplift in commercial planting operations and setting aside new designated conservation areas that were previously anthropised.
Alongside these improvements, Suzano will maintain its focus on reducing carbon emissions across its own operations and supply chain and will continue to improve its forest management to avoid losses in its operations, maximize productivity and increase carbon removal.
Reporting
In parallel, the company remains committed to and engaged in discussing new methodologies for reporting carbon emissions and removals, as well as for setting targets linked to climate change, such as the Science Based Targets Initiative and the GHG Protocol guidance on land use.
For the purposes of measuring its carbon removal, Suzano considers its standing forest base only, with all harvested wood excluded from the calculation.
"Revising the target from 2030 to 2025 underlines our belief that addressing climate change must be a priority," said Walter Schalka, CEO of Suzano.
Suzano maintains that in order for concrete targets for reducing carbon emissions to be achieved in the long-term, governments, companies and society must set and meet short and medium-term targets. The company has been participating in a series of events and meetings with other companies, Brazilian government representatives and global leaders to address the topics that will be discussed at the United Nations Climate Change Conference (COP26), which will be attended by Suzano representatives.
Eucafluff
At the INDEX nonwovens show, Suzano promoted its Eucafluff as the only eucalyptus-based fluff pulp for personal hygiene items such as diapers and sanitary napkins.
Its key benefits provided by this unique fiber are a higher liquid absorption and retention in product cores and greater comfort and discretion to the end user. These benefits are due to the high compressibility of the eucalyptus fibre – feature that has also provids associated benefits such as a reduction in packaging size, transportation and storage costs.
In May this year, the company announced the construction of a new multi-billion dollar pulp plant with annual production capacity of 2.3 million tons. The $2.8 billion project is one of the largest private-sector investments currently under development in Brazil.
Spinnova
Also in May, Woodspin – Suzano's partnership with Spinnova – selected a site and started the construction of its first plant in Jyväskylä, Finland.
Spinnova's sustainable cellulosic fibre is expected to be available from the plant by the end of 2022 as a result of the €22 million investment and Woodspin's goal is to be producing one million tons of it annually within ten years.
Speaking at the 60th Dornbirn Global Fiber Conference (GFC), held virtually from September 15-17 this year, Spinnova CTO Juha Salmela stressed that the company's technology involves no dissolving chemistry.
The development of Spinnova fibre originated from work to emulate the production of spider silk and spin filaments from cellulose.
The company was spun off from the VTT research institute and built its first pilot scale plant in 2019, becoming a public company listed on the Helsinki stock exchange last year.
Spinnova technology enables fibre production from wood but also from textile waste or agricultural waste such as wheat straw. The process is said to use no harmful chemicals and 99% less water than the cotton value chain. The fibre creates minimal CO2 emissions in production and is quickly biodegradable and contains no microplastics.
"Our fibres are based on wood, but also waste textiles and leather and our process involves pulping before mechanical grinding, with no dissolving pulp needed," Salmela said. "Elementary fibrils are released in the process via patented spinning nozzles and the water is evaporated out. This is a dry spinning process with no washing cycles involved."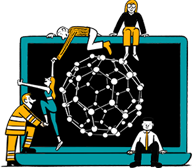 Business intelligence for the fibre, textiles and apparel industries: technologies, innovations, markets, investments, trade policy, sourcing, strategy...
Find out more