28th December 2016, Mönchengladbach
Trützschler develops new real-time monitoring system for spinning processes
Trützschler, a leading textile machinery manufacturer, specialising in machines, installations and accessories for spinning preparation, the nonwovens and man-made fibre industry, has developed a brand new real-time monitoring system that allows to monitor the production even on the go.
The new T-DATA provides management with solid data for the daily routine in spinning. Since the system is web-based, the data are available anytime and anywhere, the company reports, providing new opportunities for efficient analysis of the production process.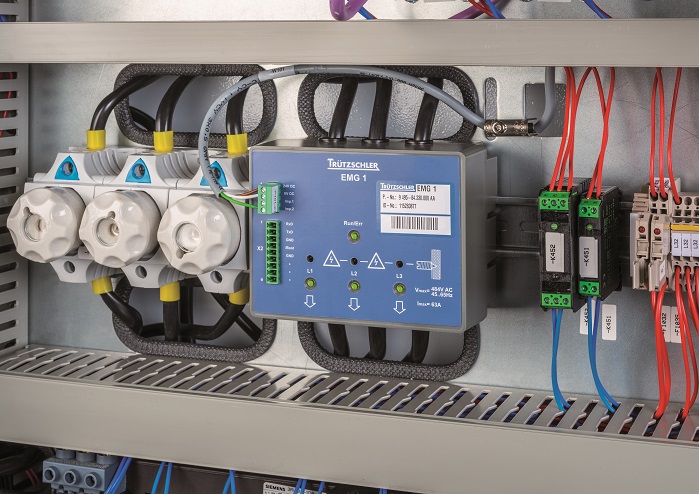 T-DATA has been developed to provide transparency and optimisation of the spinning preparation, and can be easily and intuitively individualised, precisely tailored to the requirements of the user. The system allows easy data transfer to higher-ranking customer systems, the manufacturer reports.
Intuitive operation
The T-Data software is easily configured by means of the intuitive web interface and adapted to customer requirements. The user determines which data are of interest to him on an individual basis, and defines the way they are viewed. Options range from basic settings all the way to highly sophisticated functions.
The production data of the machines are centralized via a communication gateway, and transmitted to a PC via a standard Ethernet connection. T-Records, a powerful recording tool, stores the information received in a readily accessible database. Access to the quality data, error statistics and their evaluation takes place via the web browser.
All Trützschler TC cards, TD autoleveller draw frames, foreign part separators, and in the future combers TCO 12, Superlap TSL 12, as well as the installation control LINECOMMANDER, can be linked to T-Data. The connected machines send their information automatically to the monitoring system.
Sensors
To obtain meaningful information, it must firstly be determined. For this purpose, Trützschler developed a number of sensors. The optical sensor WASTECONTROL is used to monitor the waste quality of the cleaners in the blow room to prevent unnecessary fibre loss.
On the cards, NEPCONTROL counts the neps, trash particles and seed-coat fragments in the card web, allowing targeted clothing maintenance. The signals of the DISC MONITOR sensors on cards, draw frames and combers are designed to enable the early detection of emerging faults via the spectrogram analysis.
Finally, power consumption is monitored by special energy meters in the machines. T-DATA shows the deviating values of individual machines, allowing for a very targeted maintenance, according to the manufacturer.
Trützschler
With about 3000 employees, Trützschler is one of the leading textile machinery manufacturers. Trützschler specialises in machines, installations and accessories for spinning preparation, the nonwovens and man-made fibre industry.
The headquarters is located in Mönchengladbach, Germany. The subsidiaries Trützschler Nonwovens and Man-Made Fiber GmbH with two production sites, and Trützschler Card Clothing GmbH, are also located in Germany. The group also has sites in India, China, Brazil, USA and Switzerland, as well as a number of service centres.
This article is also appears in...