20th November 2018, Cary, NC
World of Wipes conference calls for abstracts
INDA's 13th annual World of Wipes (WOW) International Conference is accepting abstracts until 17 January, on innovative, inspiring, and informative wipe products, markets and technologies for the annual event to be held next 2019 in Atlanta, GA, from 24-27 June.
Experts in the areas of dry and wet wipes, end-use markets, substrate formation, raw materials and fibres, liquid ingredients, packaging, machinery and equipment, and market trends and data are encouraged to submit a brief abstract of one or two paragraphs detailing the relationship of their presentation to wipes or wipe manufacturing.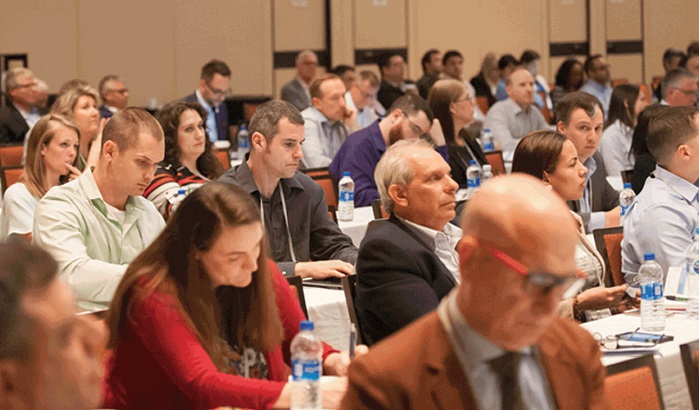 "Presenting at WOW is a unique opportunity to recognise breakthrough wipes products or expertise, collaborate with next-level leaders, gain potential partners and customers, and change the future of wipes," says INDA.
Over 400 wipes business leaders are expected to convene at the Atlanta Marriott Marquis Hotel next year to hear premier relevant content concerning market research, product innovations, sustainability issues, new materials and substrates for all wiping products and their components.
The last WOW event held in Chicago connected 440 participants from 22 countries representing the entire wipes supply chain to explore issues and advances in the growing multi-billion-dollar wipes sector. WOW is targeted exclusively for wipes brand owners, converters, and their entire supply chain.
The WOW Committee is developing premium content for a timely and relevant program that targets such areas as preservatives, regulations, emerging science, packaging, e-commerce, new product developments and advances in personal and industrial wipes. And tabletop exhibiting opportunities will be available on two consecutive evenings.
The WIPES Academy, the industry's first and only comprehensive wipes training for the entire wipes supply chain, will occur prior to the conference start, from 24-25 June. Rob Johnson, PE, Principal, Smith, Johnson & Associates, will conduct the 1.5-day course.
WOW features relevant programme content and panel discussions, the presentation of the World of Wipes Innovation Award, evening receptions, more than 50 tabletop displays, scheduled networking, and more.
This article is also appears in...