Opinion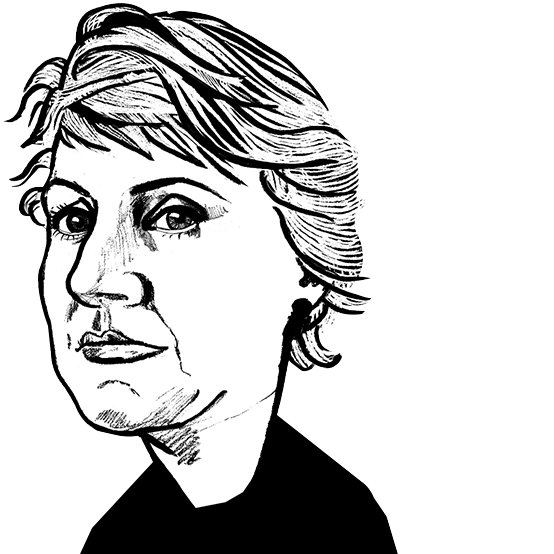 Observations from the IFAI's Virtual Smart Textile Summit
Marie O'Mahony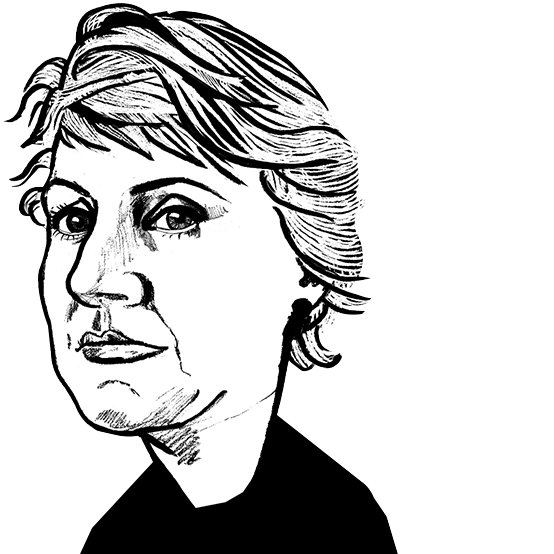 While the in-person discussions were no doubt missed, it did open up the opportunity for many to now attend because of this new delivery mode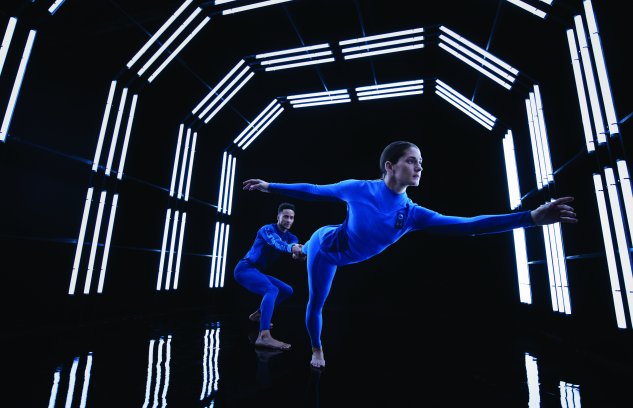 21st April 2020
Marie O'Mahony
| Virtual Event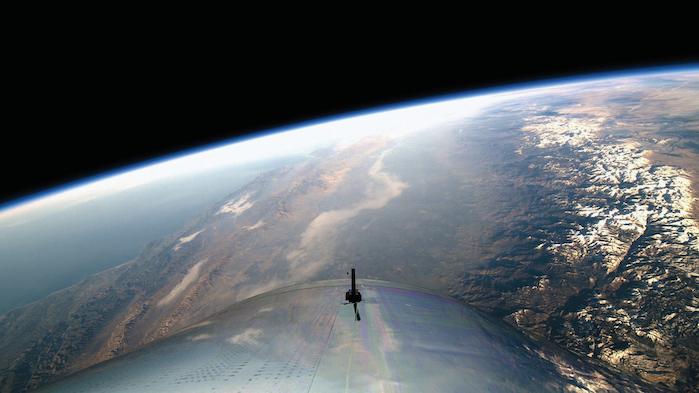 View from Space on Virgin Galactic's First Spaceflight. © Virgin Galactic."‹
The IFAI's Smart Textile Summit moved from Washington to a virtual platform on 16-17 April this year with 142 registered attendees. While the in-person discussions were no doubt missed, it did open up the opportunity for many (including myself) to now attend because of this new delivery mode.
Hosted by the Industrial Fabrics Association International (IFAI) and the U.S Department of Commerce, the summit's theme of Ideation to Commercialisation addressed the need for a combination of innovation, verification and manufacturing capability to achieve growth in the industry.
Smart Textiles to exceed $24bn by 2025
A recent report from Research and Markets anticipates that the smart textile market will exceed $24bn by 2025 while IDTechEx estimate that the wearable device market will be worth over $150bn by 2027. Taking account of the fact that wearable devices cover more than what we might consider as wearable technology, these two figures still point to the need for the smart textile industry to take account of the end product and market at a very early stage. To achieve this, much of the innovation now needs to be focused on the value chain.
Much has been made of the benefit of collaboration and speakers at the summit reflected the opportunity and challenge in this respect. Dr Alexander (Sasha) Stolyarov, CEO, AFFOA in his keynote spoke of the great possibilities that collaboration across sectors can bring but also the need to somehow marry the skills of each. The workforce needed to commercialise smart fibres and textiles will need to have cross functional skills as well as basic training in programming and electronics he believes. Broadening the skill set of the worker will be required to work in this industry moving forward. This has been widely acknowledged by the industry for some time now but initiatives to address them remain relatively few.
Strategies for Smart Textiles Innovation
In his presentation 'Academic – Industry Engagement, Strategies for Smart Textiles Innovation' NC State University's Associate Professor Jesse S. Jur acknowledged the challenge in bringing together textile and non-textile processes. The 'metavertical' apparel model for the smart factory comes with a long list of worker skillsets needed from traditional fabric and garment construction to predictive technologies and IoT. When asked how they were addressing this issue, Jur pointed to design strategies that could mitigate the problem. While not intended to be a total solution, it has the benefit of generating greater understanding of the issues and hopefully from that knowledge will come solutions.
"Right now, we are living in the fastest rate of change that we have ever seen" commented Paige Mullis, Glen Raven at the start of the second day of the summit. When smart materials began to emerge commercially in the early 1990s, they were referred to as smart materials and systems. Rightly so, as very few materials were inherently smart and instead formed part of a larger system.
The next frontier
It seemed like textiles had almost come full circle then to hear Dr Stolyarov speak of a smart fibre as itself a system, or microsystem to be more precise. Fibers he sees as being "the next frontier" where we move beyond a single material with one level of functionality and architecture to a multi-material that can include metals, semiconductors and insulators with a more complex architecture at the level of device and a range of sophisticated functionalities.
AFFOA's Fabric Innovation Network (FIN) he sees as providing a basis for developing a network that reaches across the whole value chain from fibre and fabric development to systems analysis and the manufacturing process. Key to its success is communication, understanding and innovation at each stage.
Partnerships and cooperation
Seth Casden, CEO and co-founder of Hologenix described some of the evolution of the bioceramic fibre Celliant. When it was first mentioned here in IiT back in 2009, the company had successfully completed clinical trials showing that the material had the potential to temporarily increase local circulation and improve cellular oxygenation resulting in stronger performance, faster recovery and better sleep. Since then, partnerships and cooperation have formed a key part of its development and commercialisation.
However, it is the positioning of the consumer first and foremost that has arguably made the real difference to Hologenix success. Celliant relies on infrared technology a natural ceramic converted to fibre to produce a fabric. It harnesses the body's own natural energy returning it to the body to aid recovery and replenish energy and wellbeing.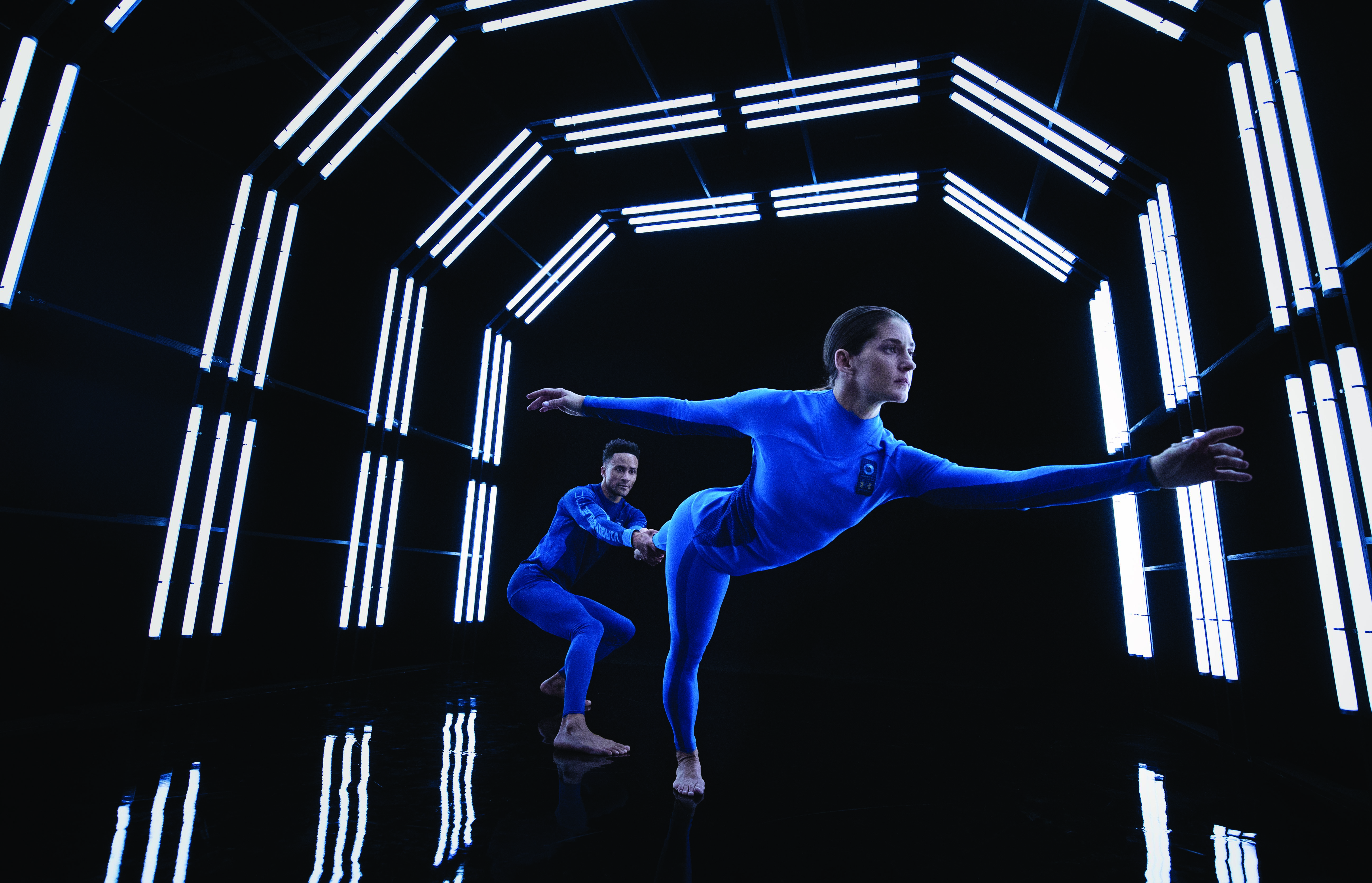 Virgin Galactic and Under Armour unveil Spacewear System for private astronauts. Celliant bioceramic fibre is used in the base layer, which was made by Under Armour. © Virgin Galactic 2019.
Infrared technology was used in fibres and products from Japan as far back as the late 1990s. Early product developments included blankets for the elderly but the material received little interest at that time outside Asia.
At the summit question and answer session I put it to Casden that Celliant was succeeding where others had failed and he shared his thoughts on why. "We felt for a long time that we were maybe ahead of the curve" he admitted, likening the market trajectory to that of acupuncture in the 1980s where people might have been sceptical but today it is a recognised medical process. "I think the science is starting to fill in behind it" he continued, "when we started the technology was not there to verify the claims but now it is."
Consumer confidence is crucial, and the FDA has determined that it is a medical device as defined in section 201(h) of the Federal Food, Drug and Cosmetic Act and are general wellness products. When early infrared blankets were produced in Japan the technology was there, but the handle was poor. Casden admits that without a material being pleasant to the touch they would struggle to persuade the consumer to wear it or use it in bedding.
The expectation of the market is high and getting higher. To succeed, a performance smart fibre now has to be indistinguishable from a regular fibre and that includes producing it at increasingly fine denier.
The smart textile industry has by its nature relied on partnerships and cooperation to bring great ideas to market. The summit brought together a strong array of speakers and perspectives across the value chain that served to emphasise the interconnected nature of the field. Perhaps one of the key take-aways was the shift in focus from smart technology towards the consumer's need and their acceptance of new products.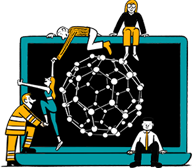 Business intelligence for the fibre, textiles and apparel industries: technologies, innovations, markets, investments, trade policy, sourcing, strategy...
Find out more