27th February 2018, Brussels
EDANA wins two European Association Awards
EDANA won the Best Association Conference Award for Outlook 2017 and was honoured with silver in the category for Best Provision of Industry Information and Intelligence for EDANA's Marketing Intelligence service and tools, including the highly acclaimed EDANA Stat App.
"Last October, during one of the peak busy times of 2017, which was a hectic year overall for our team, I was crazy enough to burden us with this additional challenge: why not, to complement the on-going appreciation of our members, apply and compete for the acclaim of our peers in the most challenging environment, alongside dozens of other excellent European associations?" asked Pierre Wiertz, General Manager of EDANA. "The result has been a most rewarding surprise and honour."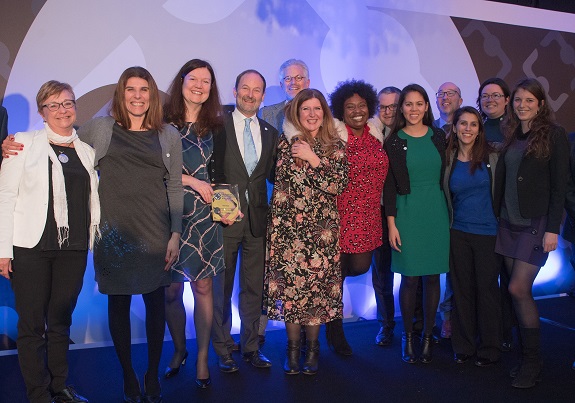 "In our dossier, we emphasised the fact that although Outlook is the annual must-attend event for all decision-makers in this industry, EDANA is not just content with a 'copy paste' strategy year-on- year," said Natacha Defeche, Marketing and Communications Director. "For the 2017 edition the team set 3 targets; match the conference content with the industry's reality, grow attendance while keeping the promised quality of interaction and maximise participant satisfaction."
"Empowering the team with new communication techniques and enabling a willingness to take risks by adopting new features were the main drivers in achieving these goals, resulting in a record attendance and online engagement of the wider nonwovens community."
Jacques Prigneaux, Market Analysis and Economic Affairs Director, saw EDANA's second award as a testament to what the association's business intelligence offering means to the membership. "This silver award is our peer's recognition of the achievements of a tremendous 10-year journey since the creation of the EDANA market intelligence department. It is very rewarding, and encouraging, to receive this confirmation that our statistics, reports and forecasts add such value," he said.
This article is also appears in...