Technology/Machinery
In Memoriam: Luigi Omodeo Zorini
A great entrepreneur and pioneer in the crochet knitting machine technology Mr Luigi Omodeo Zorini passed away on 24 December 2010, at the age of 86. He was the founder and president of Comez based in Cilavegna (PV), Italy, and had passionately dedicated his life to his work. Born on 25 May 1924, Mr Luigi Omodeo Zorini began his entrepreneurial activities in Cilavegna in 1953, together with his brother Mario, founding the company Costruzioni Meccaniche Zorini Comez for the production of 'croc
17th January 2011
Innovation in Textiles
| Cilavegna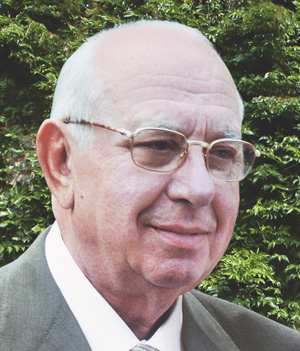 A great entrepreneur and pioneer in the crochet knitting machine technology
Mr Luigi Omodeo Zorini passed away on 24 December 2010, at the age of 86. He was the founder and president of Comez based in Cilavegna (PV), Italy, and had passionately dedicated his life to his work.
Born on 25 May 1924, Mr Luigi Omodeo Zorini began his entrepreneurial activities in Cilavegna in 1953, together with his brother Mario, founding the company Costruzioni Meccaniche Zorini Comez for the production of 'crochet machinery'.
Impassioned by all things mechanical and self-taught, yet characterised by an enterprising spirit and a rare talent for invention, Mr. Zorini led Comez to constant sustained growth for over half a century, building a myriad of machine models and applying the most advanced technologies.
His creativity and ongoing propensity for innovation led him to deposit over 50 patents worldwide, designing unique and original machines, suited to the needs of the market, winning the appreciation and trust of manufacturers and experts alike.
In the crochet machinery sector, Comez is currently a global leader, boasting the broadest and most complete range of models, to the point that 'Comez lace' has become synonymous in the industry with 'lace produced on crochet machines'.
The conferment of several awards by the Pavia Chamber of Commerce, for foreign trade ('Commercio Estero 1982'), for commitment to employment and economic progress ('Fedeltà al Lavoro e Progresso Economico 1985'), for innovation ('Il Nuovo Pavia 1988'), and excellence ('Sigillo D'Oro 2003'), are yet a further testament to the company's development efforts and successes over the years.
On 2 June 1976, Mr. Zorini was bestowed the honour of 'Commander of the Order of Merit of the Italian Republic', by Decree of the President of the Republic.
In 1990, he received the prestigious 'Paul Harris' Fellow awarded by Rotary International, for his moral integrity and human qualities, and for his outstanding contribution and ideals in business and industry, towards the country's social and economic development.
On 21 February 1992, as recognition for the numerous patents filed the world over, he received a Honoris Causa degree in Mechanical Engineering from the 'Universitas Internationalis Studiorum Superiorum Pro Deo' of New York.
Due to health problems, Mr. Zorini had recently limited his entrepreneurial activities, delegating Dr. Paolo Banfi to head the company.
At Comez' 50th anniversary celebrations in October 2003, he had said: "We've come a long way in 50 years, with a great many sacrifices and a strong commitment: and we know that we have the right people and means to be successful in the coming years as well. Our creativity and initiative – typical Made in Italy characteristics – will continue to be our trump card, enabling us to keep up our success worldwide."
This is the very spirit with which Comez is pursuing its commitment, with ongoing development programmes that consistently provide the best technologies in narrow fabric machinery. Comez is a leading global manufacturer of crochet knitting machine technology, weaving needle looms and warp knitting machinery, employed in the production of a vast range of narrow fabrics (lace, ribbons, bands), technical fabrics, passementerie, fantasy yarns and fabrics for apparel.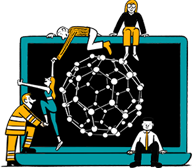 Business intelligence for the fibre, textiles and apparel industries: technologies, innovations, markets, investments, trade policy, sourcing, strategy...
Find out more