Industry Talk
Techtextil and Texprocess ready to welcome more than 1,600 industry professionals
Over four days, visitors will learn about textiles for use as biomass in the sea, washable and multifunctional clothing with integrated LEDs, and more.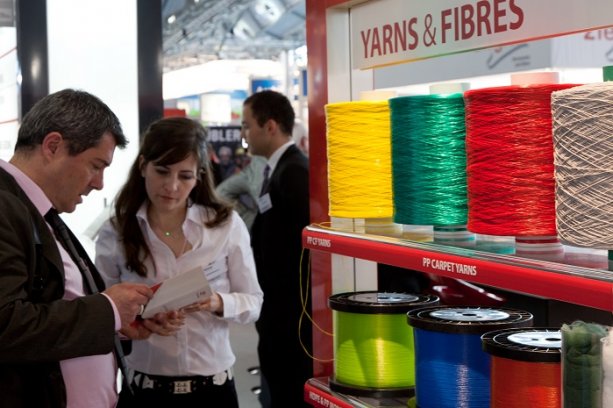 30th April 2015
Innovation in Textiles
| Frankfurt
Techtextil and Texprocess, the leading international trade fairs in the fields of technical textiles, nonwovens, and processing of textile and flexible materials, will open in a few days in Frankfurt, welcoming a total of 1,662 exhibitors from 54 countries.
Over four days, from 4-7 May, visitors will discover what the textile and apparel industry has to offer in terms of new products and processes.
These include textiles for use as biomass in the sea or as artificial snow in the mountains, washable and multifunctional clothing with integrated LEDs along with digitalised cutting, sewing and ironing machines with online tracking and precise and accurate billing.
Industry outlook
"Techtextil and Texprocess offer the world's largest range of innovative materials and cutting edge technologies. The entire textile value added chain from fibres to logistics is represented in Frankfurt," commented Detlef Braun, Member of the Executive Board of Messe Frankfurt.
Techtextil and Texprocess are set to take place against a positive economic backdrop. According to a Commerzbank study, global sales of technical textiles and nonwovens are predicted to increase from the current figure of US 160 billion to over US 200 billion by 2018. According to the European Confederation Euratex, imports of technical textiles from non-EU countries grew by 8.6% in 2014, while exports grew by 6.3%.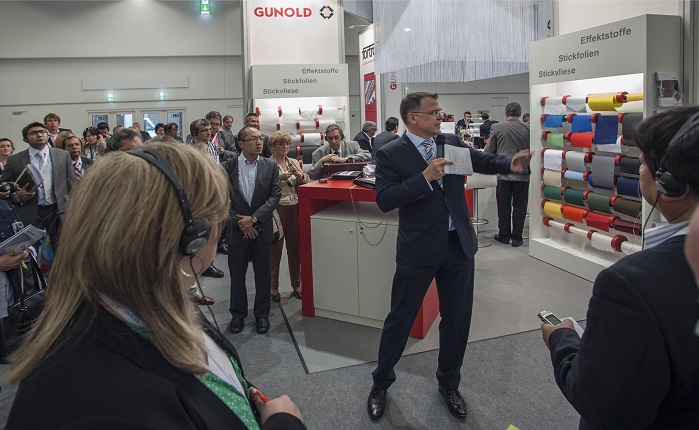 In 2014, Germany reported a significant increase in sales of nonwovens, while revenue from technical textiles declined due to the weak euro and the low oil price. "In 2014, the German sewing and garment technology sector was able to increase its turnover by almost 20 percent and growth today continues in double digits," said Elgar Straub, Managing Director of the VDMA Garment and Leather Technology.
Germany's next top apparel
The apparel of the future will be able to repel much more than just heat and water. The Innovative Apparel Show is the new centrepiece of Texprocess and Techtextil and showcases techniques of tomorrow for the manufacture of fashion and other apparel.
On each day of the trade fair four universities and fashion colleges will be presenting their futuristic designs. "The universities taking part have selected 40 inspirational designs, set to amaze in terms of the new materials and processing technologies used. One thing is already for certain: each and every one of our models is wearing a garment with winning potential," commented Kevin Oakes, who is choreographing the Innovative Apparel Show.
"Smart Textiles have a big role to play in this. Visitors coming to see our show will see, amongst other things, textiles with integrated LEDs, reflective materials, green polyester, and nonwovens in 3D structures along with garments that have been ultrasonic welded."
Centre for textile innovation and smart textiles
"Wearables and smart textiles, i.e. textiles with integrated electronics and sensors, are one of the trending themes at Techtextil. These smart textiles are used for monitoring vital signs in apparel, but can also be woven into the clothing as solar cells to produce energy," said Detlef Braun.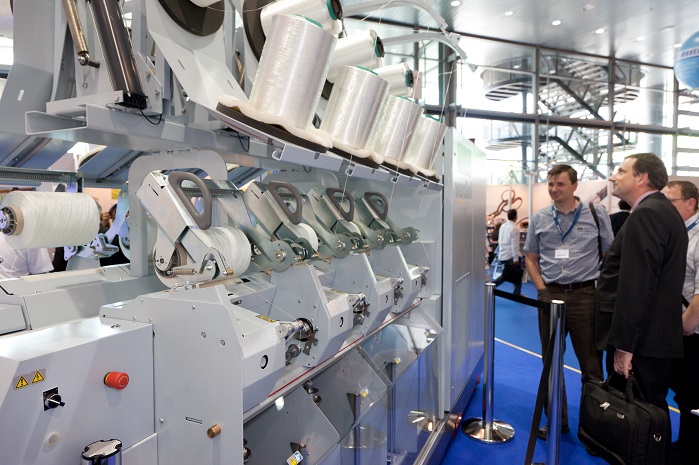 Techtextil 2015 sets a new record number of exhibitors to reinforce its position as the leading international trade fair in this highly innovative sector. There will be a total of 1,389 exhibitors from 52 countries, an increase of 4.4% compared to the last time the event was held.
The diverse range of technical textile and nonwoven applications and products is spread across Techtextil's eleven product groups and twelve application areas. Techtextil offers a wide programme of events including the 18th Techtextil Symposium with around 40 expert lectures. The 13th Techtextil Innovation Award recognises eight outstanding developments in the sector, while the student competition Textile Structures for New Building also takes place for the 13th time.
Cutting-edge technologies from the market leaders
"Texprocess covers the entire processing chain of textile production – from design and cutting, to sewing and embroidery, from knitting to value adding processes such as textile finishing and printing. It shows new machines and processes, including fully IT supported, cutting, sewing, embroidery and ironing technologies. Our visitors will also be amazed by new 3D scanners and cloud-based production systems," commented Detlef Braun.
The areas with the highest number of exhibitors - design, sewing and jointing technology, fixing, furnishing and finishing - have seen a significant increase in stand size. In addition, more companies from Brazil, Great Britain, Italy, Taiwan and Turkey have registered to participate.
Texprocess offers a broad complementary programme of events. The Texprocess Forum invites experts to provide up to date information on themes currently trending in the apparel sector, including Industrie 4.0, sustainability and new strategies for quality management, sourcing and logistics. The IT market place, IT@Texprocess, is where companies present their new IT solutions for the apparel industry, while the Texprocess Campus features ideas of the new generation from leading universities. In addition, the Texprocess Innovation Award will be presented for the third time.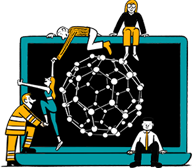 Business intelligence for the fibre, textiles and apparel industries: technologies, innovations, markets, investments, trade policy, sourcing, strategy...
Find out more