Exhibitions and Conferences
Techtextil extends lead as innovation powerhouse
Techtextil, the world's primary event for generating business between manufacturers and users of technical textiles and nonwovens has extended its industry leading position with more than 24,500 visitors from 96 countries attending last month's Techtextil 2011 in Frankfurt. Visitors saw a host of innovations presented by 1207 exhibitors from 50 countries. "This is a great success from both the national and internati

9th June 2011
Innovation in Textiles
|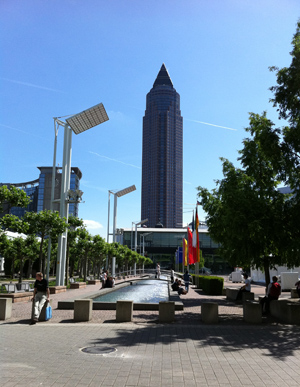 Techtextil, the world's primary event for generating business between manufacturers and users of technical textiles and nonwovens has extended its industry leading position with more than 24,500 visitors from 96 countries attending last month's Techtextil 2011 in Frankfurt. Visitors saw a host of innovations presented by 1207 exhibitors from 50 countries.
"This is a great success from both the national and international standpoint. To­gether with the extraordinarily high degree of satisfaction on both the exhibitor and visitor sides, Techtextil 2011 was more popular than at any time for many years", said Detlef Braun, Member of the Executive Board of Messe Frankfurt, at the close of Techtextil 2011.
"The technical textiles and nonwovens sector appeared in the best light at Techtextil 2011. Product, technology and service innovations are spurring the textile industry and meeting the demand for innovations in expanding areas of application such as the automobile industry, functional textiles and civil engineering," Messe Frankfurt said.
Parallel events
Additional synergies for both visitors and exhibitors were generated by the Material Vision trade exhibition and conference on materials for product development, design and architecture and by Texprocess, Leading International Trade Fair for Processing Textile and Flexible Materials, both of which were held in parallel at the same exhibition centre as Techtextil.
According to Messe Frankfurt, the effects of the resulting synergy can be clearly seen in the results of its visitor poll where 96% of visitors rated their visit to the exhibitions as having been good to very good (2009: 94%)
The echo from the exhibitor side was said to be similar. Exhibitors of many years' standing apparently reported that the 2011 edition was the best Techtextil ever. 90% of all exhibitors awarded the exhibition top marks in terms of goals achieved and their overall presentation (2009: 83%).
Organisers say that the worldwide significance of Techtextil is demonstrated by a further climb in the proportion of international visitors - 55% compared to 46% in 2009. After Germany, the ten best represented visitor nations in terms of visitor numbers were Italy, France, The Netherlands, United Kingdom, Belgium, Switzerland, Turkey, Spain, Poland and the USA. Other top visitor nations from overseas included India, South Korea, China and Japan.
Positive mood among exhibitors and visitors
Messe Frankfurt says the positive mood among both exhibitors and visitors was the result of growing demand from the various areas of application and the improvement in the general economic situation, which has triggered an investment and employment upsurge in the sectors represented at Techtextil.
"91% of visitors consider the economic situation in their sector to be good, a huge leap from 61 % in 2009. 86% of exhibitors take the same view, which also represents a jump of approximately 30 percentage points over 2009 (57%)," Messe Frankfurt said, adding:
"Multi-functionality and energy efficiency are the determining factors behind the trends in this innovative sector. New fibres, materials, technologies, finishes and potential applications - these and other innovations give manufacturers of technical textiles innumerable ideas for offering materials for every conceivable industrial area of application and for greater energy efficiency in use."
High level of satisfaction
A high level of satisfaction was also said to be felt by the suppliers of machinery and technology machinery in Hall 3.0. Christina Mallin, Marketing Manager of Oerlikon Textile GmbH & Co. KG (Switzerland), said, "We have had significantly more visitors to our stand than in the past and been able to conduct highly productive discussions with important customers."
"In view of the constant, large number of visitors, we are considering enlarging our stand next time. Techtextil is the most important trade fair for the field of technical nonwovens and fibres. For us, it is of great worldwide significance. Prior to coming to Frankfurt, we took part in Techtextil North America and will also be represented at Techtextil India in October."
According to Messe Frankfurt the Techtextil concept of structured product groups and areas of application helps many exhibitors reach their target groups at the fair. The organiser says companies that bank on making business contacts and international expansion were in exactly the right place at this year's Techtextil.
Laurence Mauro-Morisetti, Marketing Communication Representative of Du Pont de Nemours International S.A. (Switzerland), said:
"This was our first time at Techtextil since 2007 and we are very pleased with the results. We have seen how important Techtextil is for our company and there is no doubt that we will be back as exhibitors again in 2013."
"For us, the fair has been very good. The number of visitors to our stand and the quality of the contacts made are excellent. There has been a good mix of visitors from Germany, Europe and East Europe. With our examples of different applications, we can show here the innovative products that can be made from our fibres."
Benefits of combination
The combination with Texprocess, which made its debut concurrently with Techtextil this year, is also said to have generated new impulses for Techtextil exhibitors. Tim Elissen, Sales Director, Technical Products, Prym Fashion (Germany), said:
"The course of business at the fair has been a very positive surprise for us. Our stand was always very busy from first thing in the morning to the end of the day and we were able to reach our target groups, mainly manufacturers and processors of awnings and advertising materials. We have been taking part in Techtextil to present new products for many years. This year, we presented a new press fastener and, for the first time, exhibited products especially for Texprocess visitors. Thus, we profited from new groups of visitors who did not attend Techtextil in the past."
Summarising on behalf of the domestic industry, Werner Zirnzak, Deputy General Manager of the Association of the Yarns, Woven Fabrics and Technical Textiles Industry (Industrieverband Garne - Gewebe - Technische Textilien e.V. - IVGT, Germany), said:
"The mood is very good, the quality of the trade visitors is outstanding and the discussions have all been success oriented. For us, Techtextil here in Frankfurt is the world's leading fair for the sector - and a must!"
Extensive complementary programme
In addition to the presentations by companies, organisations and research institutes, Techtextil was also augmented by an extensive complementary programme and special shows. For example, over 500 participants attended the restructured Techtextil and Avantex Symposiums in the Congress Centre Messe Frankfurt, which offered a future-oriented overview of the trends and developments in the worldwide sector. Top speakers discussed the latest developments in the fields of products, materials and technologies in around 60 lectures.
Pioneering product innovations were honoured during the official opening ceremony on the Monday evening before the fair opened. Altogether, ten exemplary developments that epitomise the potential of the sector for creativity and development were presented with the Techtextil and Avantex Innovation Awards. An international jury of experts selected the innovative products from 85 entries (2009: 53). Seven Techtextil and three Avantex Innovation Awards were given.
The promotional awards of the 11th Student Competition held under the motto 'Textile Structures for New Building', which Techtextil organises in cooperation with the international TensiNet association, were also presented on Monday evening. From a total of over 70 entries (2009: 40), the international jury singled out twelve projects, two of them for a special mention. The winners came from Germany, Spain and Poland.
National Pavilions
Eleven national pavilions were spread evenly throughout the three halls at Techtextil 2011. The aim of these joint presentations is to give visitors an impression of the innovative power of the individual countries and, therefore, to attract more attention. The national pavilions came from Belgium, Canada, China, the Czech Republic, France, Italy, Portugal, Spain, Sweden, Taiwan and the USA.
As in previous years, young and innovative German companies were given the opportunity to present their products to the international audience of trade visitors at two special areas. Both joint stands were sponsored by the Federal Ministry of Economics and Technology (Bundesministerium für Wirtschaft und Technologie - BMWi) with the aim of providing the best possible support for these companies and to help them break into the market.
For the 14 participants, the primary objective is to make valuable contacts to trade and industry and to identify new markets for their products and services. Four of the companies came from Hesse, two from Bavaria, two from Baden-Württemberg, two from North Rhine-Westphalia, two from Thuringia, one from Brandenburg and one from Hamburg.
At the 'Special Presentation Avantex supported by smarttextiles.net' for innovative apparel textiles, visitors could see not only finished functional garments but also prototypes of innovative developments.
Techtextil 2013
The next Techtextil, International Trade Fair for Technical Textiles and Nonwovens, will be held in association with Material Vision - Trade Exhibition and Conference on Materials for Product Development, Design and Architecture in Frankfurt am Main from 11 to 13 June 2013.
Techtextil will once again be held concurrently with Texprocess, Leading International Trade Fair for Processing Textile and Flexible Materials, the second edition of which will also run a day longer, from 11 to 14 June 2013.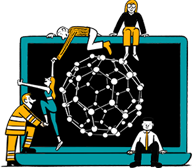 Business intelligence for the fibre, textiles and apparel industries: technologies, innovations, markets, investments, trade policy, sourcing, strategy...
Find out more