Exhibitions and Conferences
Techtextil North America 2009 showcases latest developments
Leading technical textile and nonwovens companies from around the world will showcase the latest products and advanced technologies in textiles, nonwovens and materials during Techtextil North America 2009 which will be held from April 21-23, 2009, at the Sands Expo and Convention Center in Las Vegas, NV. Techtextil North America represents all vertical aspects of the technical textile industry from research and development, through raw materials and production

13th March 2009
Innovation in Textiles
| Las Vegas
Leading technical textile and nonwovens companies from around the world will showcase the latest products and advanced technologies in textiles, nonwovens and materials during Techtextil North America 2009 which will be held from April 21-23, 2009, at the Sands Expo and Convention Center in Las Vegas, NV.
Techtextil North America represents all vertical aspects of the technical textile industry from research and development, through raw materials and production processes, to conversion, further treatment and recycling.
Some of the highlights of the 2009 exhibit hall will include:
AccuSentry who will feature the SentryPoint Management Reporting System (MRS) for its flagship Sentry 9000 system. The Sentry 9000 system delivers a complete integrated machine vision solution for automated 100% Product Inspection for continuous web, sheet, and surface inspection. The SentryPoint MRS allows management to access key real time actionable production and inspection information from virtually anywhere with secured web-based interface. The SentryPoint supports machine, line, plant expansion to accommodate manufacturing growth.
Apex Mills Corp delivers application driven fabric solutions in response to customers' needs and newly arising opportunities. Their far reaching expertise has been achieved by supplying Mesh, Netting, Spacer fabrics and Tricot knit solutions to an ever expanding array of consumer, industrial and government related industries for over sixty years. Adding to a wide ranging selection of nylon and polyester fabrics, they are introducing innovative fabric solutions featuring Nomex, antimicrobial, moisture management, basalt, ePTFE and polyethylene yarns. These leading edge performance fabrics are designed to address new challenges in the military, architectural and geo-textile sectors.
Balkan Textil is a Turkish manufacturer of high quality, economical machinery for the recycling of nonwovens, waste yarns and materials. Balkans new mini-trim selvage machine offers mills an opportunity to save excess material, save money and help the environment by drastically reducing waste.
Bristex brand technical fabrics are supplied to a wide variety of industry users who require highly functional fabrics for waterproof breathable applications. In addition Bristex develops many new proprietary finishes which are utilized in functional programs from high aerobic sports to shelters. Products range from light weight packable shells for cycling and running to two and three layer waterproof fabrics for snow sports. Exclusive patented technology to the Bristex brand includes: (DNS) Dual Nano System Technology and Repeloff Nano Super DWR.
Colotex Industrial Co., Ltd. will be introducing their X-odor fabric at the show. X-odor has anti-odor, anti-bacterial, anti-fungal, UV protection and static-less functions. The distinguishing feature of X-odor is that all of these performance attributes are properties of the yarn and are not due to finishing processes or treatments which means it is permanent and chemical-free.
Gehring Textiles, Inc. a worldwide specialty materials and major manufacturer of warp knit and circular knit fabrics, has purchased the assets of Tweave, Inc., known for high quality woven 4-way stretch fabrics. "In addition to producing American-made knits, we can now boast superior, proven American-made woven stretch fabrics," said Skip Gehring, president of the 62-year-old family business. "Tweave is well-known and respected in fashion, sports and intimate apparel, but demand for its specialty woven fabrics exists elsewhere. At Gehring we know of industrial, medical and upholstery applications, and we see a huge potential in combining it with our GehringGuard Protective Fabrics in other booming markets."
Kuraray America, Inc. will showcase its Clarino man-made leather and suede brand, which offers the highest quality synthetic material on the market today. Polyurethane based, Clarino provides a high performance solution in many industries, ranging from personal protection equipment (PPE), apparel, footwear, and industrial applications. New for the Clarino brand is an eco-friendly and sustainable material called Tirrenina. Limiting its use of solvents and polyurethane, the Tirrenina production process is ISO certified and has helped the Kuraray Group maintain its recognition by the Global 100 as one of the most sustainable corporations in the world.
Mesa Laminated Fabrics (MLF) will be featuring an MSHA approved fire resistant brattice cloth used for underground applications. Also in the spotlight will be Mesa's new anti-static laminated TPU to meet the requirements for aboveground storage tanks in petroleum and other industries. MLF products are available with custom features, such as an exclusive vapor barrier for superior non-permeability rates, chemical compatibility and fire, ozone and U/V resistance. Standard product lines include Mesathane (TPU) and Mesalon.
Oerlikon Neumag will have a focus on the carding technology with a series of improvements on FOR preparation and carding, Fehrer needle punching and Autefa in crosslapping: Technical novelties like the new modular card system, crosslappers with improved profiling plus a new drive technology, needle looms with features like elliptic needling, optimised needle patterns and automatic needle board exchange. For producing hydroentangled nonwovens, the FOR Injection Card and the Autefa crosslapper are also the leading products with regard to speed and uniformity and are applied worldwide with all leading hydroentangling systems.
Richard Hough Ltd. will launch a new range of calender rolls offering highest-ever levels of temperature resistance. The rolls are filled with Nomex, DuPont's high-performance meta-aramid fibre and are targeted specifically at high-temperature calendering for technical textiles applications. The company will use Techtextil North America 2009 to promote the rolls outstanding temperature resistance, excellent resistance to surface damage and resistance to high nip loads, ensuring minimum maintenance and a very long service life.
Sealon is a supplier of waterproof seam sealing tapes for two layer and three layer waterproof fabrics for all seam seal garment constructions. Sealon also develops and produces specialty tapes such as custom colored two-layer tape, reinforcement tape for welded seams, transparent tape, and linking tape for drop liner constructed garments. In addition, Sealon is a leader in providing adhesive glue and protective films for stitchless and welded garment constructions.
Stewarts of America is a manufacturer of pins and pinned products for the textile industry. Stewarts remains the manufacturer of choice to OEMs such as Rieter, Trutzschler, Crosrol and many others. At the show, Stewarts of America will display equipment and machinery for hot and cold needle Micro and Macro perforation, and will also display a variety of components for Fehrer Dref friction spinning machines.
The sixth edition of Techtextil North America, the only trade show in the Americas dedicated to technical textiles and nonwovens, will be held April 21-23, 2009, at the Sands Expo and Convention Center in Las Vegas, NV.
For the more information including a full exhibitor list, visit www.techtextilNA.com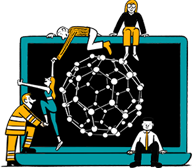 Business intelligence for the fibre, textiles and apparel industries: technologies, innovations, markets, investments, trade policy, sourcing, strategy...
Find out more