Nonwovens/​Converting
Peak meltblown in 2020
Covid-19 response will leave as much as 77% of new capacity untenable in the longer term, report predicts.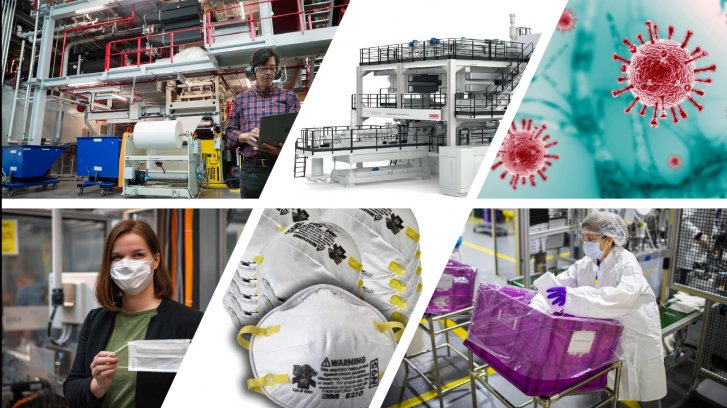 14th October 2021
Innovation in Textiles
| Akron, OH, USA
The global market for meltblown nonwovens has been fundamentally reshaped by the experience of Covid-19 as demand for vital products like face masks and medical PPE saw meltblown salse rise from a value of $809 million in 2019 to $1.68 billion in 2020.
A new report from Smithers – The Future of Meltblown Nonwovens to 2026 – provides detailed market data by tonnage, surface area, raw material cost, and sales value, charting the radical changes that have characterised this market since the beginning of 2020.
In the first days of the pandemic, professional and medical-grade PPE – especially N95 medical face masks – became a vital commodity. Smithers' data show how demand increased nearly ren-fold from 14,400 tonnes in 2019 to 121,800 tons in 2020, while other medical meltblown applications rose five-fold. This led to meltblown production sites running at near or overcapacity and other production facilities, like SMS, being switched over to meltblown manufacture. A host of new lines have been commissioned worldwide to raise capacity and ensure domestic availability.
The reduction of the Covid threat through H2 2021 is leading to a slight fall in the market for 2021 after this unprecedented peak. Residual fears over Covid and the need to establish strategic stockpiles against similar outbreaks in the future mean that demand will remain well above pre-pandemic levels through to 2026. A total of 302,700 tons, or 5.07 billion square metres, with a sales value of $1.17 billion will be sold in that year.
The experience has brought a major – if temporary – shift in the meltblown markets. The importance of face mask media has led to fine fibre meltblowns (4 micron or less) overtaking coarser standard fibre meltblowns (4-15 microns). Simultaneously, the rise in demand for disposable products have seen these overtake durable meltblown nonwovens as the main market application – disposables' share rose from 40% in 2019, to 64.6% of total consumption in 2020. A return of the pre-Covid mix of durables and disposables is forecast by 2026.
For many durable meltblown applications the closure of end-use industries like construction and automotive production impacted sales. While some lines were repurposed in the short term, the market will benefit in the future from new infrastructure spending plans and the desire for improved fine mesh filtration media.
Record time
New meltblown production lines have been built and entered operation in record time across the pandemic period. As demand for facemasks slackens in subsequent years the market will face an oversupply of fine fibre meltblown capacity – as much as 77% of this new capacity is untenable in the longer term. This will lead to lower prices if polypropylene prices stabilise, and some older lines will close. Government support to protect local meltblown production and converting capacity for PPE as a strategic resource will not eliminate the imperative to develop new end-use applications for meltblown output.
One other factor that will emerge over the five-year is the need for greater sustainability in nonwovens. Performance requirements mean meltblowns will continue to rely almost exclusively on plastic feedstocks, especially polypropylene. It represents 91% of meltblown materials in 2021, with only minor shares for other polymer types. Across 2021-2026 there is potential to integrate bio-based polymers, including some more biodegradable grades. Other advances in waste reduction, lower basis weight materials and the use of recycled polymers are also options. For meltblown nonwovens these are not anticipated to have a significant impact before 2026. These products may ultimately benefit from technologies developed for other nonwoven processes, but meltblown will continue to be a segment defined by performance.
The impact of the pandemic, and the future shape of demand in this dynamic nonwoven sector is examined in forensic detail in the new study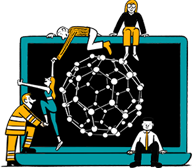 Business intelligence for the fibre, textiles and apparel industries: technologies, innovations, markets, investments, trade policy, sourcing, strategy...
Find out more