Fibres/​Yarns/​Fabrics
Platform for PLA in San Diego
At the company's 6th Innovation Takes Root conference that is being held in San Diego, California from September 10-12, a special session dedicated to the future of performance fibres and nonwovens will be held.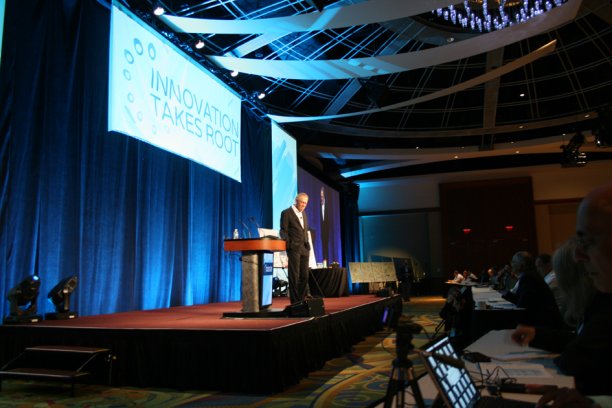 16th August 2018
Innovation in Textiles
| San Diego
New inventions for Ingeo PLA nonwovens are creating performance attributes unseen before in the field of heath, hygiene and personal care, says NatureWorks.
At the company's 6thInnovation Takes Root conference that is being held in San Diego, California from September 10-12, a special session dedicated to the future of performance fibres and nonwovens will be held.
Delegates will hear how new hydrophilic technology is creating diapers that reduce diaper rash and create slimmer, more effective absorbent hygiene products. Advances on Ingeo multi-compatibility with polypropylene and new coatings for nonwovens will also be detailed.
Among guest speakers, Pierre Wiertz, general manager of EDANA, will explain how – based on over 30 years of mostly inward-oriented product stewardship gained through experience-sharing between member companies – EDANA has now embarked on a more radical journey.
"Facing requests for more transparency about product composition and raw materials, and the renewability and/or recyclability of these, the nonwovens supply chain should have no hesitation anymore to publicly share its demonstrated record of product safety and to engage in stakeholder dialogue on its drive and transition towards new models for delivering the numerous benefits of nonwoven-based products," he says. "The industry has a strong case of responding to global challenges and meeting essential needs – from personal, healthcare, protection and air filtration, to sustainable mobility, agriculture, building and civil engineering."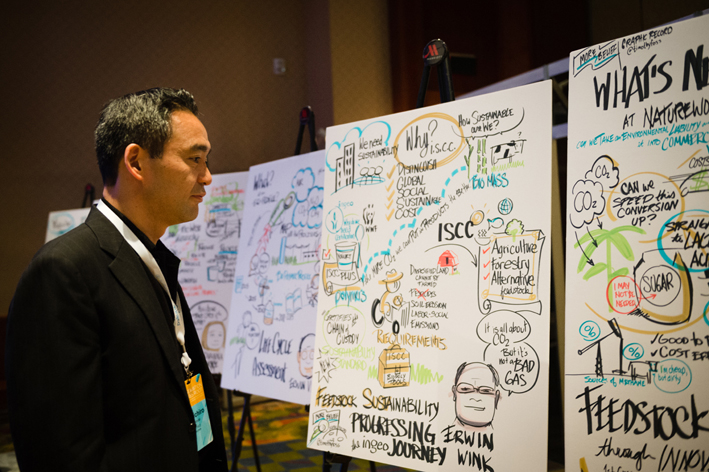 Sterocomplex PLA
Maurizio Fiorini of Bologna University will describe combining raman spectroscopy and rheology to study PLA stereocomplex formation dynamics.
"The formation of stereocomplex between PLLA and PDLA – known as PLA-sc – offers an outstanding opportunity to increase the thermo-mechanical properties of polylactides, enabling them to compete with well-established technical polymers such as PP, PBT and PA-6 in durable applications," he says. "Scaling up PLA-sc production requires a deep understanding of thermal and rheological processing conditions. Thanks to a unique lab facility, which combines a dispersive raman microscope with a modified parallel plate rheometer, simultaneous rheological and spectroscopic analysis is being carried out in Bologna.
Filaments
Gerard Nijhoving Managing Director of Senbis Polymer in the Netherlands, will meanwhile detail developments related to improving the mechanical and thermal properties of continuous filaments, since typical applications for them include ropes and twines, but also reinforcements.
"Virgin oil-based polymers and extrusion processes have been continuously optimized for decades for this reason," he says. "Most technical filaments can therefore be classified as a commodity and no breakthrough improvements have been seen in recent years. Today, however, there is an increasing demand for biopolymers for technical filaments. Senbis is now focusing on the challenges that the conventional fibre industry has been working on for years – reaching sufficient mechanical and thermal performance."
Further papers will include a look at the latest nonwovens innovations by INDA's Brad Kalil and an examination of the opportunities and challenges for PLA in spunlace nonwovens by Jonathan Layer of Mogul, while other sessions will explores the use of PLA in industrial 3D printing, food servicewear and single serve beverages.
Circular thinking
Mats Linder of the Ellen MacArthur Foundation's plenary session will provide details of The New Plastics Economy which is taking a collaborative, systemic approach to building a circular economy and addressing the fundamental issues of the current plastics economy, starting with packaging. Innovation plays a major role and is a topic the initiative has worked hard on, for example by running the $2 million New Plastics Economy Innovation Prize.
"One of the key needs is to address design failures to make sure plastics do not become waste in the first place," Linder says. "Such innovation, however, needs the support of a strong and dynamic ecosystem."
Further details: www.innovationtakesroot.com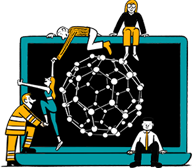 Business intelligence for the fibre, textiles and apparel industries: technologies, innovations, markets, investments, trade policy, sourcing, strategy...
Find out more