Fibres/​Yarns/​Fabrics
Polartec addresses need for inclusive apparel solutions for adaptive climbing
Polartec partnered with Open Style Lab and Paradox Sports to create a short film to promote the idea of universal and inclusive design.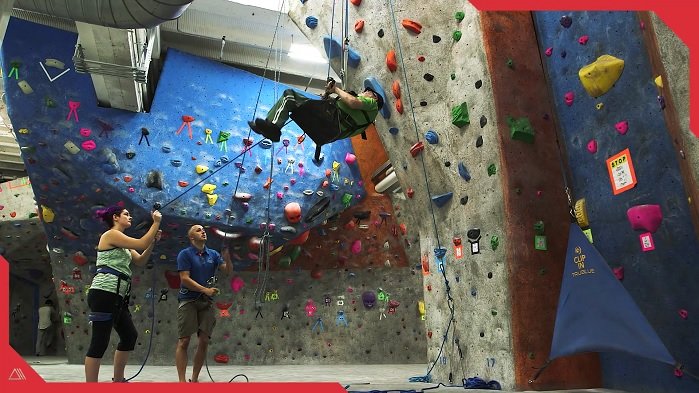 8th March 2017
Innovation in Textiles
| Andover, MA
Designing for today's society means creating a broader and more diverse average. This includes addressing the demand for inclusive apparel design, and access to climbing and other outdoor sports and activities for people of all abilities.
Polartec, a premium provider of innovative textile solutions, has partnered with Open Style Lab, at MIT International Design Center in Boston, and Paradox Sports, to create a short documentary film to promote the idea of universal and inclusive design.
"Polartec has a long history of solving problems through the science of fabric and creating products that help people realize what's possible in the world of sport," commented Darren Josey, Polartec North American Marketing Manager.
"We saw that same spirit in Paradox Sports and Open Style Lab, organisations which have gone out and solved problems the market didn't. For that, we wanted to help them not just spread the word but offer actionable steps for both businesses and individuals alike to expand access to proper apparel and access to climbing."
Adaptive climbing
The film follows Carlos Quiles, a climber, "‹along with Michael Scannell and Justin Moy, Open Style Lab participants, as they go climbing with Paradox Sports, a non-profit organisation founded in 2007, which provides adaptive climbing opportunities.
Recognising that climbing in general often requires adaptive equipment regardless of ability, Paradox Sports wrote the book on adaptive climbing and organises climbing outings to engage people with disabilities and help them realize their capabilities.
"I have walked through outdoor stores with many people with disabilities after their first time climbing," said Mike Neustedter, Paradox Sports Executive Director. "A new look comes into their eyes. Carabiners, outdoor apparel, climbing shoes, and ascenders are taking their place alongside leg braces and wheelchairs. They are now part of the world of rock climbers and we hope they will have access to better functioning options thanks to our partnership with Polartec and Open Style Lab."
Open Style Lab
Through a 10-week summer programme, a class at Parsons School of Design, and various research projects, Open Style Lab increases awareness about the need for accessible clothing, and equips its community to develop and distribute clothing designs and technologies that will increase clothing accessibility.
Open Style Lab's success has recently gathered the attention of The White House, where students were invited to take part in an inclusive fashion show. Three years and 60 solutions later, the programme is now expanding into New York where is plans to grow inclusive design education and research, particularly at Parsons, where it currently offers an accredited course this Fall and coming Spring.
Open Style Lab Executive Director Grace Jun also said they are currently in talks with fashion companies and manufacturers in New York City to commercialise their innovative products.
Innovative clothing solutions
"Open Style Lab saw the powerful potential of performance fabrics and inclusive design training to address mobility challenges faced by people with disabilities, athletes, and for the injured," said Grace Jun, Open Style Lab Executive Director.
"Open Style Lab has partnered with Polartec since 2015 and recently recommended summer programme clients to experience outdoor climbing with Paradox Sports. Through collaborations like these, Open Style Lab aims to bring these innovative clothing solutions to the growingly diverse population and raise awareness "‹of the need "‹for accessible clothing. We knew this would be a great collaboration of like-minded people, who share Open Style Lab's vision of a more beautiful and inclusive world."
Further reading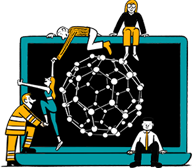 Business intelligence for the fibre, textiles and apparel industries: technologies, innovations, markets, investments, trade policy, sourcing, strategy...
Find out more