A group of researchers from the Lodz University of Technology (LUT) has developed a prototype textronics solution that allows the integration of muscle-stimulating electrodes within various types of clothing, such as underwear, wristbands and socks, and use it to treat patients with various diseases that require such stimulation.
Professor Zbigniew Stempień, the director of the Textile Architecture Institute of the LUT and the manager of the project, tells Innovation in Textiles that the prototype is patented, and it is ready to enter mass production if a potential manufacturing partner reaches an understanding with the University's Technology Transfer Centre.
Textronics to stimulate healing
According to Stempień, the developed solution offers an alternative to traditional rehabilitation sessions, allowing patients to treat a wide range of conditions without visiting healthcare institutions.
"The main aim of the project was to develop textile electrodes to facilitate muscle electrostimulation. Typically, therapies which use electrostimulation to treat patients are carried out at rehabilitation centres after limb injuries, contusions, arthritis, spinal pain, and other similar health issues," Stempień said.
According to the professor, many patients are unable to attend such treatment on a regular basis due to various obstacles and physical limitations.
"Such a therapy requires that the patient is present at a defined time and date at the rehabillitation centre, and this can often be difficult for many active professionals. This is why we developed textile electrodes which can be integrated with various types of clothing in a way that allows to perform therapeutic sessions at home or workplace after the terms of electrostimulation are agreed by the patient with their doctor," Stempień said.
The project, whose full title is Textronic Muscle-Electrostimulation System, was financed by the European Union which provided the Polish researchers with close to PLN 1 million (€240,000) under its Innovative Economy operational programme. The funds covered more than 85% of the total project value, allowing the development of a prototype.
Seeking partners
According to Stempień, the university is open to cooperate with both Polish and foreign textile companies to launch mass production.
"There are no limitations in this field. If there are foreign partners that are interested in implementing this technology, the Technology Transfer Centre of the Lodz University of Technology will collaborate with them," the Professor said.
Located in Poland's central region of Lodzkie, the city of Lodz has long served as the centre of Poland's textile industry. Since 1989, the downturn of the city's textile and clothing industries has resulted in high unemployment, but, over the past few years, the sector has seen increased government spending to revive the once buoyant industry.
One example of such a trend is the Innotextile Programme, funded by the European Union, under which some PLN 400 million (€95.5 million) is to be allocated to fund the research and development activities of the Lodz-based textile industry. Under the plan, the funds are to be allocated to develop innovative textiles, such as hydrotextiles, geotextiles and agritextiles, and their production by local manufacturers.
The programme will be carried out under the EU's financial framework for the years 2014 to 2020, and funds will be distributed to local entities by the country's National Centre for Research and Development (NCBiR), a state-run institution in charge of implementing EU-backed programmes within the area of science, technology and innovation.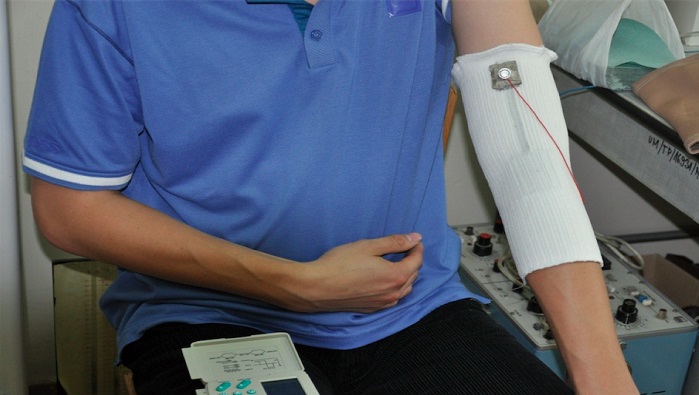 In addition to the Textronic Muscle-Electrostimulation System, other notable examples of innovative textile projects that were designed by Lodz-based researchers in the past years includes: Tex Life & Healthcare Ltd, a company set up by researchers from the LUT which developed a smart textile wristband designed to control body hydration level; a T-shirt fitted with bio-monitoring capacities that allows electrocardiography (EKG) to be performed on the patient wearing it, developed by local firm Inovatica in cooperation with the LUT and the Medical University of Lodz; and the Bioakod innovative bioactive textiles enabled with healing capacities and intended for dermatological patients, developed by a consortium set up by the LUT, the Institute of Natural Fibres and Medicinal Plants (IWNiRZ), Poznan University of Medical Sciences and local textile industry player Marko-Kolor sp. j.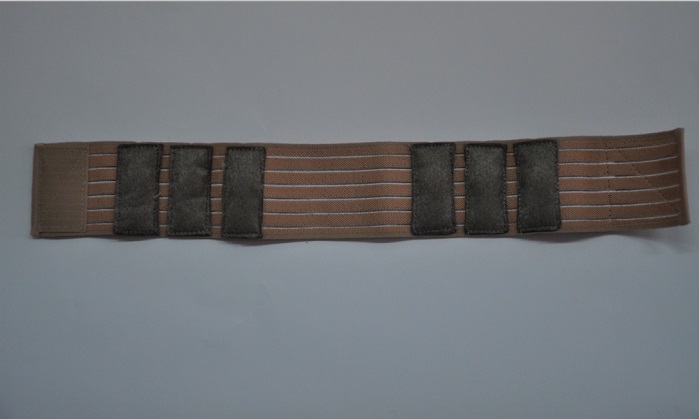 Currently, about 17,000 companies are active in Poland's textile and clothing industry which is responsible for about 5% of the country's gross domestic product (GDP), according to figures released by the NCBiR. Since 2013, the sector has expanded its annual production by more than 10%, and its investments have risen by a robust 94%. The EU's funds are largely responsible for this solid increase which allowed local textile and clothing industry players to restructure and introduce new products to their portfolios. It is estimated that more than 50% of Poland's textile and clothing output is intended for export sales, the NCBiR says.
This article is also appears in...