Textiles Intelligence
Profile of Eddie Bauer: a long established outdoor outfitter
USA-based Eddie Bauer is a privately-held company specialising in the supply of a broad range of outdoor apparel and casual wear. Since its establishment in 1920 as a speciality sporting goods store, the company has evolved into one of the best known clothing retailers in North America. The company's product portfolio comprises a comprehensive range of garments which are made from high quality materials and supplied in a variety of cuts, styles, colours and sizes to satisfy the
10th November 2010
Innovation in Textiles
|
Report Summary
USA-based Eddie Bauer is a privately-held company specialising in the supply of a broad range of outdoor apparel and casual wear. Since its establishment in 1920 as a speciality sporting goods store, the company has evolved into one of the best known clothing retailers in North America.
The company's product portfolio comprises a comprehensive range of garments which are made from high quality materials and supplied in a variety of cuts, styles, colours and sizes to satisfy the needs of a distinct customer base.
Attempts were made in the 1990s to broaden this customer base by diversifying into other product categories. However, these proved unsuccessful. As a consequence, Eddie Bauer ran into financial difficulties and eventually succumbed to bankruptcy.
In July 2009 Eddie Bauer was acquired by a USA-based investment company, Golden Gate Capital, for a cash consideration of US$286 mn. Under this ownership, the company has narrowed its product focus in a bid to capitalise on its strong outdoor heritage and revitalise its business. The success of recent product launches suggests that it is well on the road to recovery.
Table of Contents
Profile of Eddie Bauer: a long-established outdoor outfitter
Summary
Introduction
Company development
Strategy
Products
Product sourcing
Sales and marketing
Collaborative ventures
Outlook
Profile of Eddie Bauer: a long established outdoor outfitter
11 pages, published 3rd Quarter 2010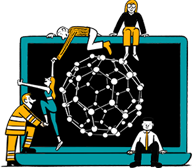 Business intelligence for the fibre, textiles and apparel industries: technologies, innovations, markets, investments, trade policy, sourcing, strategy...
Find out more