Textiles Intelligence
Prospects for the Textile and Clothing Industry in Sri Lanka
The textile and clothing industry in Sri Lanka accounts for almost half of the country's exports and nearly a tenth of its gross domestic product (GDP). In addition, it provides direct employment for 300,000 people. However, the clothing sector, which accounts for bulk of the industry, is over dependent on imports for its supplies of textile materials. Also, most producers lack design, marketing and product development skills. As a result, their business is at risk from firms in

27th October 2010
Innovation in Textiles
|
Report Summary
The textile and clothing industry in Sri Lanka accounts for almost half of the country's exports and nearly a tenth of its gross domestic product (GDP). In addition, it provides direct employment for 300,000 people. However, the clothing sector, which accounts for bulk of the industry, is over dependent on imports for its supplies of textile materials.
Also, most producers lack design, marketing and product development skills. As a result, their business is at risk from firms in larger clothing producing countries, notably China and India, which are able to source their own inputs quickly and cost effectively.
On the positive side, Sri Lanka has a number of advantages, including low wage levels, a young and well educated population and a high literacy rate. Also, it has a skilled workforce which is capable of producing quality products. Exporters benefit from good seaport facilities in Colombo, and a new port being built in Hambantota will be conveniently placed for shipping routes from South- East Asia to Europe.
Also, the country's internal transport infrastructure will improve when three major road building projects are completed. The industry benefits from strong government support in the form of investment incentives and a number of established and fully serviced industrial zones, estates and parks. There is also the privately-owned "eco-sustainable" MAS Fabric Park spread over 165 acres.
Export growth has been spurred by preferential trade agreements with the USA and the EU, and important relationships have been established with well known brands such as Gap, JC Penney, Macy's, Marks and Spencer (M&S), Next, Tesco, Tommy Hilfiger and Walmart. Until recently, Sri Lankan garments were permitted to enter the EU duty-free under the EU's GSP+ scheme.
But in August 2010 GSP+ status was withdrawn because of allegations that Sri Lanka had failed to meet certain conditions concerning human and labour rights.
To counter negative perceptions and highlight the country's relatively good labour conditions, a branding campaign has been launched under the slogan "garments without guilt".
Also an Asian Development Bank (ADB) study has shown Sri Lanka to be in compliance with internationally agreed labour standards. Perhaps the most positive development, however, is the prospect of relative social and political stability now that the ethnic conflict with the Tamil Tigers has been brought to a close.
Prospects for the Textile and Clothing Industry in Sri Lanka
Textiles Intelligence, Textile Outlook International
41 pages, published October 2010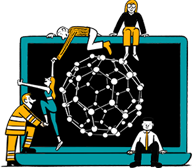 Business intelligence for the fibre, textiles and apparel industries: technologies, innovations, markets, investments, trade policy, sourcing, strategy...
Find out more