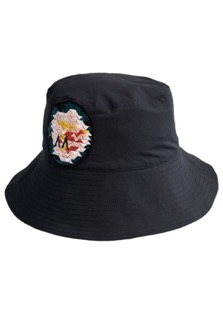 Fulgar, a leading Italian producer of man-made fibres, is well known for its innovative portfolio of green products that have become go-to elements for cutting-edge brands. Established and emerging brands in a variety of clothing sectors from technical outerwear to urban cool and swimwear choose Fulgar for their premium collections – like Asmuss, a young British brand created by Clare and Fiona Warburton, sisters from New Zealand who share a passion for adventure and sustainable fashion.
"The concept driving the new brand is to combine an elegant design with high-performance fabrics, the perfect mix for chic, adventurous women who wants to feel comfortable without compromising on style. The eco-friendly collection by Asmuss features simple details and sophisticated garments that can be worn anywhere, anytime, with total respect for the environment," Fulgar said in a press communication today.
"We created Asmuss because as women we wanted to be able to hike the Torres del Paine, walk the Inca trail, visit art galleries, dine at the best restaurants and drink local wine while wearing high-performance garments that don't compromise on style and sustainability. Thanks to partners like Fulgar, this desire became a reality – yarns with a green soul that combine innovation and practicality," says Clare Warburton of Asmuss.
All Asmuss creations are made in the UK using carefully-chosen raw materials. They not only offer outstanding quality, but also embody respect for high ethical production standards – the wool is cruelty free, and the polyamide is EVO by Fulgar, the innovative bio-based yarn produced from castor oil and developed by the company in its laboratories.
"We're proud of the fact that more and more and cutting edge, environmentally-aware international brands like Asmuss choose us a partner for their collections. We believe it's vital to communicate a message of real sustainability and commit ourselves to making it possible with yarns from a sustainable supply chain. We believe strongly in an eco-friendly future for fashion." said Alan Garosi, marketing manager at Fulgar.
This article is also appears in...