Fibres/​Yarns/​Fabrics
Busy year at Kraig Biocraft Laboratories
During the first half of 2017, the company made major strides towards opening up production operations in Vietnam.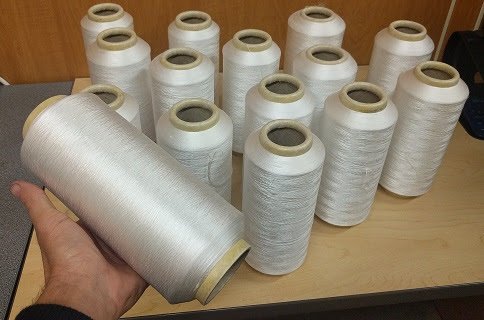 8th August 2017
Innovation in Textiles
| Ann Arbor, MI
"With most of our current production capacity dedicated to the Army contract, we now have the time and flexibly to be selective in choosing financing strategies and partners that match our growth and expansion plans. Those options include a mix of domestic sources and international financing."
The third quarter of 2017 is already shaping up to be another of the company's busiest: kick off of the next phase of the US Army contract, its first mulberry harvest, expansion and process improvements for its domestic silk production, working to secure import approval for its silkworms to Vietnam, and preparations to deliver the final sample shoot packs to the US Army.
The company continues to look for opportunities to partner with, or to acquire, complementary companies. It is in talks with a range of potential collaboration partners spanning a wide range of applications, such as medical and performance apparel.
US Army contract
"As we start the third quarter, we are pleased to report that the US Army has exercised our contract option, and has funded the Company to continue to develop and produce high performance fibres to support the Warfighter. Over the next two quarters, we expect to share several exciting new efforts already underway to meet this challenge," the company explains.
In May, the company reported delivering the first samples of Dragon Silk to the US Army for independent testing. These samples included individual silk cocoon filaments and fully finished Dragon Silk thread. The company continues to produce Dragon Silk at its Indiana facility and expects to make final delivery of the shoot packs for ballistic testing later this year.
Domestic production
"Perhaps one of the most anticipated events, for us here, is the first harvest of fresh mulberry from our Texas facility. As we reported in the first quarter, we expect to have our first leaf harvest in August," the company reports. "Our team is preparing, now, to collect, process, and deliver those leaves to the Indiana production facility for feeding to our silkworms."
"Since founding the company, we have relied almost exclusively on a dried processed mulberry leaf powder which we import from overseas. By feeding fresh mulberry we expect to see an improvement in both the size and strength of our cocoons, not to mention happier and healthier silkworms. These first 2,000 trees which we planted will serve as a test case and we will evaluate the planting of additional trees, based on the results of this first year's harvest."
Vietnam production
During the first half of 2017, the company made major strides towards opening up production operations in Vietnam. In the first quarter, the company announced the investment award it received from Quang Nam province. Just last month, the company reported selecting a location for its Vietnamese headquarter and the submission of our silkworm importation documents.
"We couldn't imagine a better way to wrap up the first half of the year, than with our next major contract from the US Army, our Texas facility on the verge of providing our first crop of fresh mulberry, and our Indiana factory running more efficiently than ever," commented Kim Thompson.
"2017 has kicked off with a number of major advancements for the company and our business plan, we expect the second half of this year to be even better. As always, we thank you for your continued support and interest."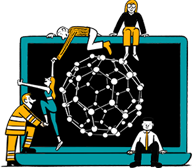 Business intelligence for the fibre, textiles and apparel industries: technologies, innovations, markets, investments, trade policy, sourcing, strategy...
Find out more