Fibres/​Yarns/​Fabrics
DuPont marks first 50 years of Nomex flame-resistant fibre
A new brand platform, Nomex Never Quit, was developed to coincide with the 50th anniversary.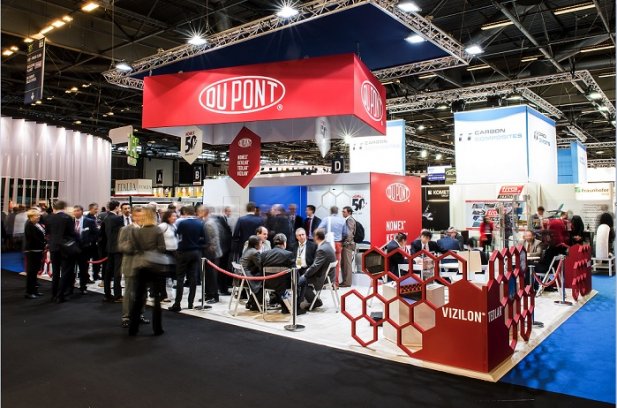 27th March 2017
Innovation in Textiles
| Wilmington, DE
DuPont Protection Solutions has announced that it is kicking off a year-long celebration of the 50th anniversary of DuPont Nomex, an inherently heat- and flame-resistant fibre. Throughout the year, a series of celebratory events and activities will be held to mark this major milestone, the company reports.
A new brand platform, Nomex Never Quit, was developed to coincide with the 50th anniversary. It was unveiled earlier this month, at the following trade shows: CWIEME (Coil Winding, Insulation & Electrical Manufacturing Exhibition) Shanghai in China; 84th International Conference of Doble Clients in Boston, Mass., USA; Expo Seguridad Industrial in Mexico City, Mexico; and JEC World 2017 in Paris, France.
"During the past 50 years, Nomex has helped keep people safe while they drilled beneath the earth's core, rocketed to outer space and tackled countless other challenges that were once considered impossible," said John Richard, DuPont Nomex global business director.
"We are certainly proud of what Nomex has made possible in the past, but we believe that the best is yet to come," said Richard. "That's why we will continue to innovate and collaborate with companies around the world, using the unparalleled protection of Nomex to help solve the toughest challenges of the next 50 years, and beyond."
Diverse range of applications
Nomex brand fibre is used across a diverse range of applications, but it is perhaps best known as a critical component in protective apparel. Today, more than 3 million firefighters around the world are protected by turnout gear, stationwear and accessories made of Nomex due to its unique combination of flame protection, durability and mobility.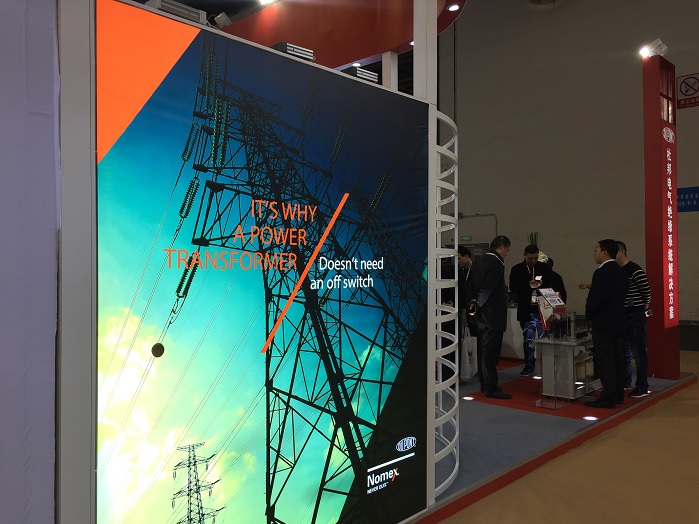 Nomex also is used in apparel worn by military pilots and combat vehicle crew; auto racing drivers, pit crew members and track officials; and industrial workers at risk from flash fire and electric arc hazards.
Inherent flame resistance
In paper and pressboard form, Nomex addresses the diverse demands of the electrical industry, the manufacturer reports. Its inherent flame resistance combined with high levels of electrical, chemical and mechanical integrity are said to make Nomex ideally suited for a broad range of electrical insulation applications.
Manufacturers of transformers, generators, motors and other electrical equipment rely on the unique combination of Nomex properties to help optimise performance, increase reliability and extend the service life of their own products, the company reports.
Honeycomb composites made of Nomex can be found in a wide range of aerospace applications – from aircraft cabin floors, overhead bins and bulkheads to landing gear doors, engine nacelles, helicopter rotor blades and much more. The inherent flame resistance, lightweight strength and durability of honeycomb composites made of Nomex aim to help address the stringent safety standards and fuel efficiency requirements of commercial aircraft.
Nomex brand fibre
DuPont introduced Nomex in woven and nonwoven forms in 1967. Nomex grew out of fundamental R&D work conducted by Paul Morgan and Stephanie Kwolek. The impetus for discovery of this inherently flame-resistant fibre was the deaths of numerous race car drivers in fiery crashes, according to the manufacturer.
Building on the work of his colleagues, Wilfred Sweeny, found a way to make a high molecular weight product that could be spun into a tough crystallizable fibre (later named Nomex) that possessed outstanding thermal- and flame-resistant properties. Nomex was first tested in racing suits in 1966 before being commercialized the following year. In 2002, Sweeny was recognised for his contributions with a Lavoisier Medal, the highest honour of science excellence awarded by DuPont.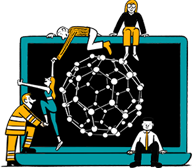 Business intelligence for the fibre, textiles and apparel industries: technologies, innovations, markets, investments, trade policy, sourcing, strategy...
Find out more